In case you are a lover of English Cream golden retrievers we have just what you need to make your day at least a bit better.
Here are ten photos of english cream (also called "white") goldens to get you through the stress of everyday life.
#1 These two little puppies running around with one of them having a mini me stuffed animal toy in his mouth.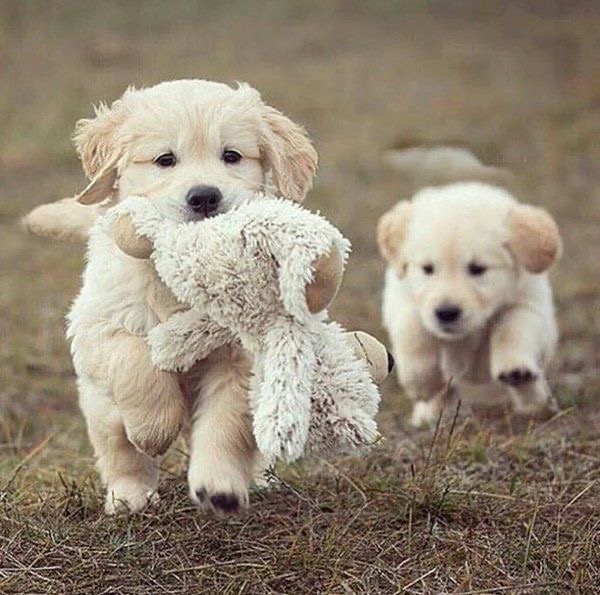 #2 Proud mommy and adorable baby chilling on the couch together.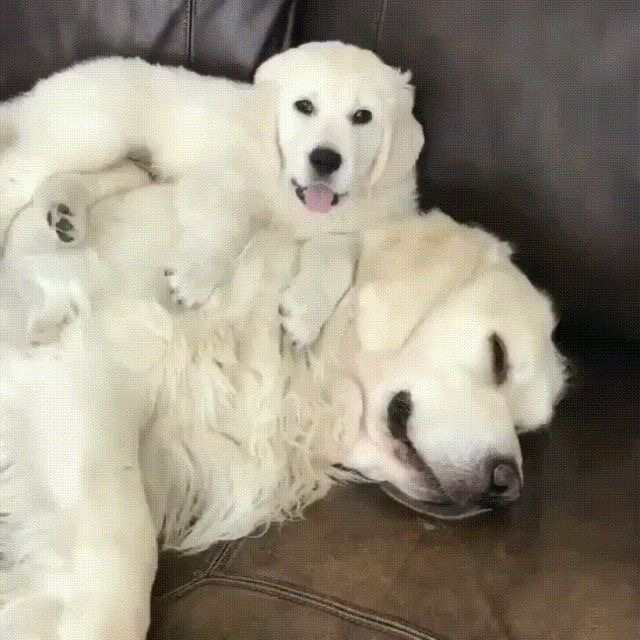 #3 Incredibly cute puppy that fell into a food coma.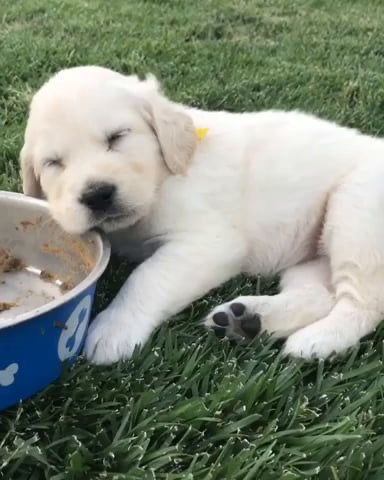 #4 Another proud mom where you can see just how happy she is with her little pup.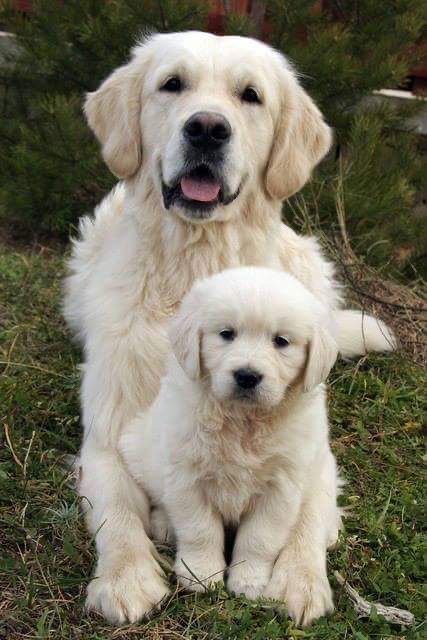 #5 The sweetest chubby tummy you have ever seen.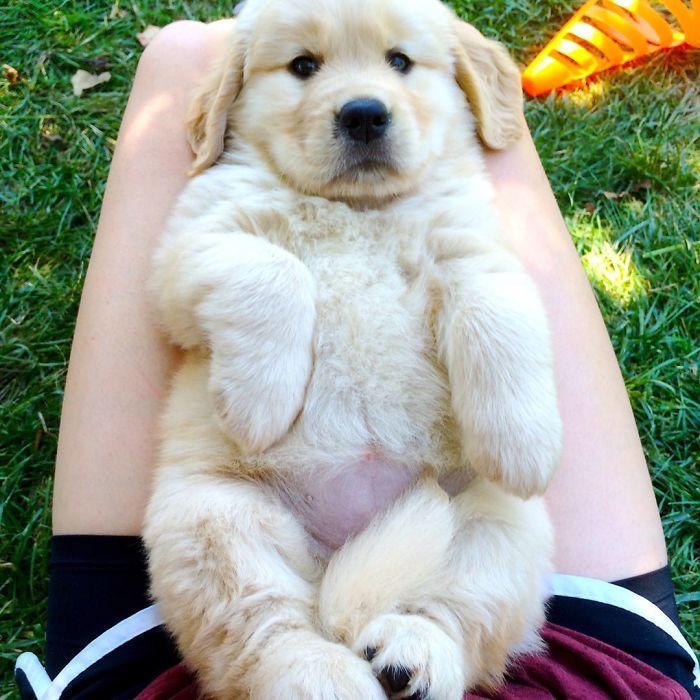 #6 A handsome boy spending some time outside.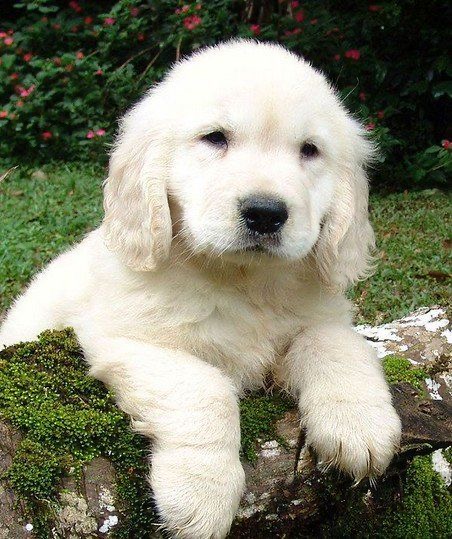 #7 It's time for her daily nap. She even has the blanket ready.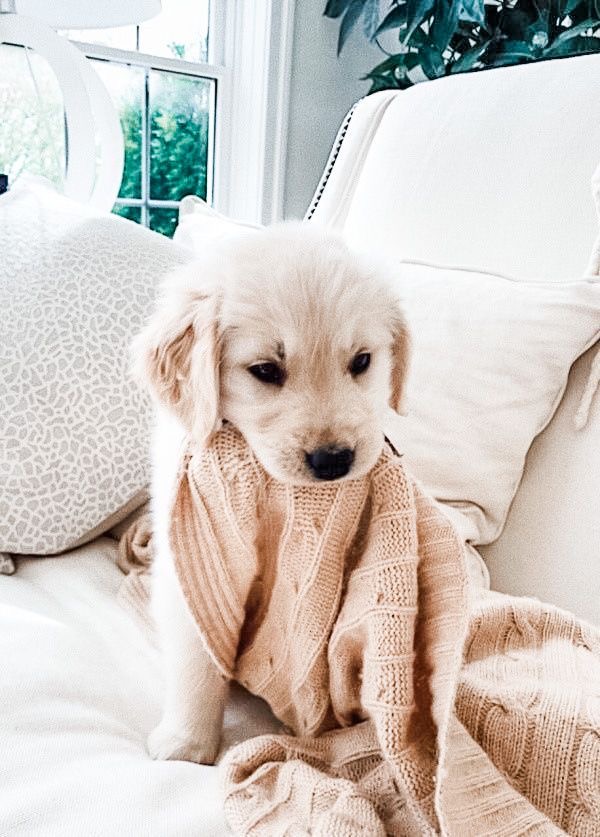 #8 Just look at his adorable paw!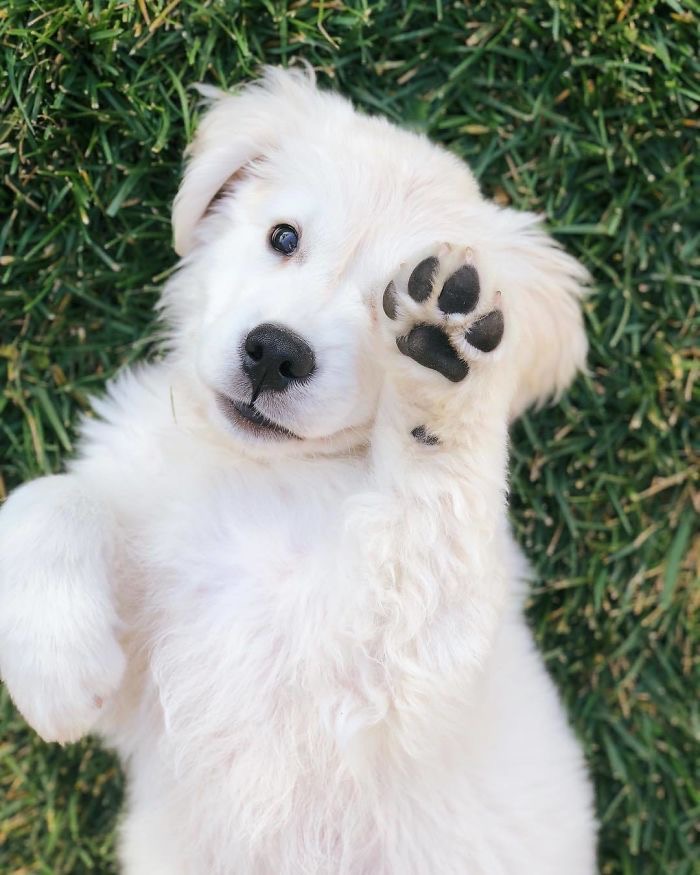 #9 Is that a bunny?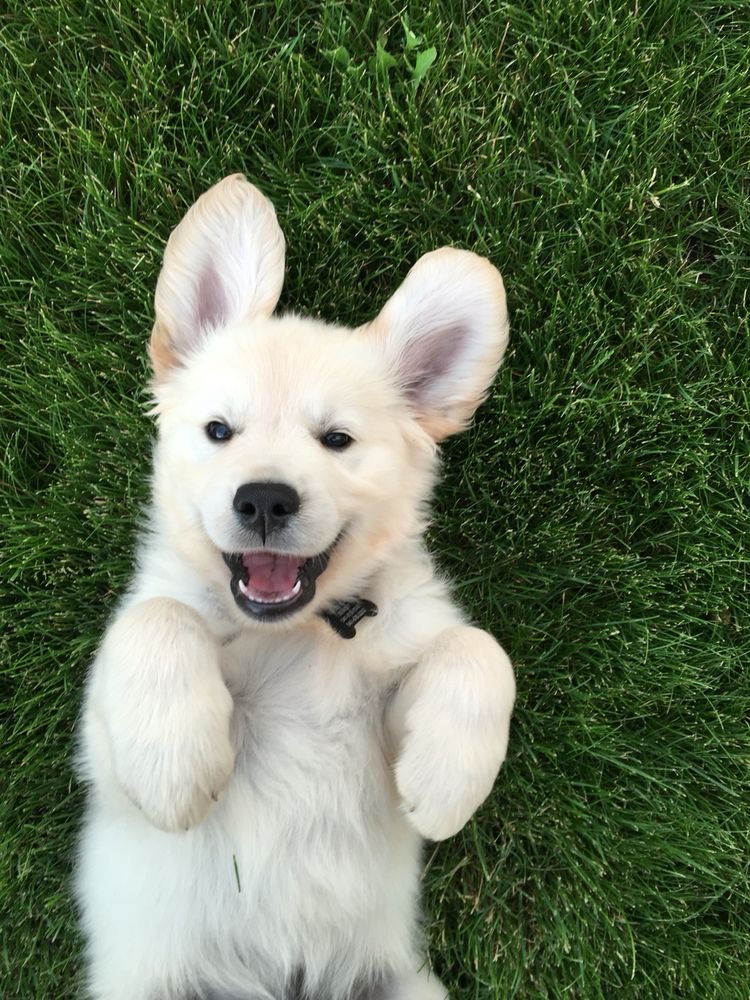 #10 Look at this little puppy in his flower garden!