The gentle and loving nature of golden retrievers allows them to easily make friends with not just humans or other dogs, but literally any species on planet earth.
No one can resist their amazing personalities and big hearts, and we have twelve pictures proving that.
Get ready for some cuteness.
#1 Dolphins and golden retrievers- two of the most beloved creatures on planet earth. They seem like a match straight from heaven.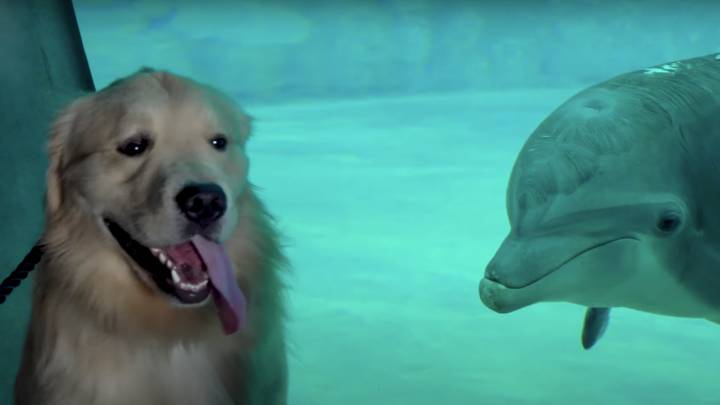 #2 Hello all my cool cats and kittens, we are sure that you will just love this combo.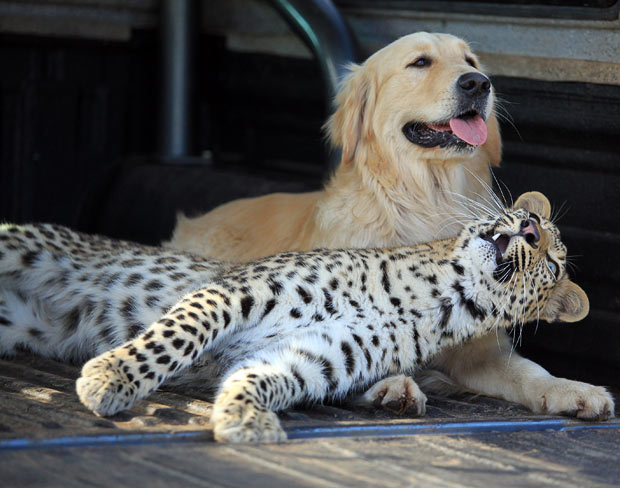 #3 Even their coats match so perfectly!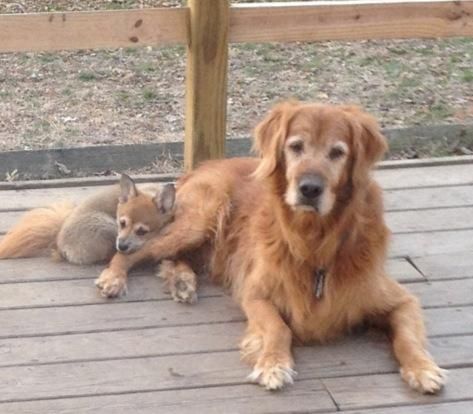 #4 Holy Duck, aren't they just adorable!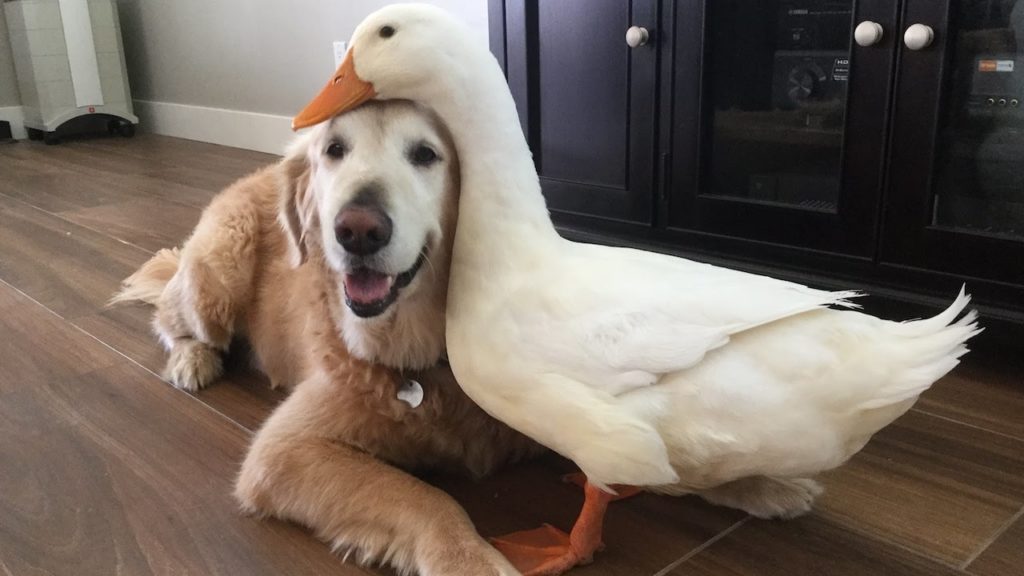 #5 In case Kylie Jenner is reading this article – No, this is not a chicken. It's a little pig. And aren't these two just precious?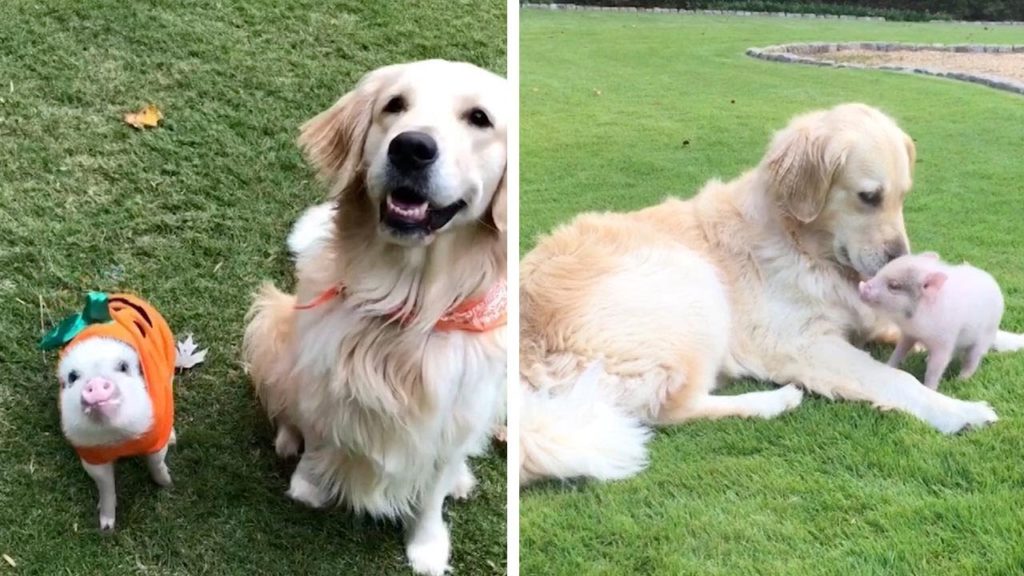 #6 This is the literal definition #squadgoals.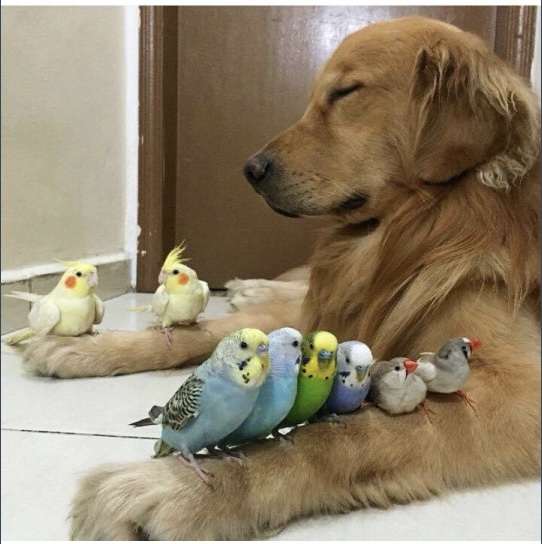 #7 This little koala baby was adopted by a golden retriever girl who found it alone in the woods one winter morning in Australia.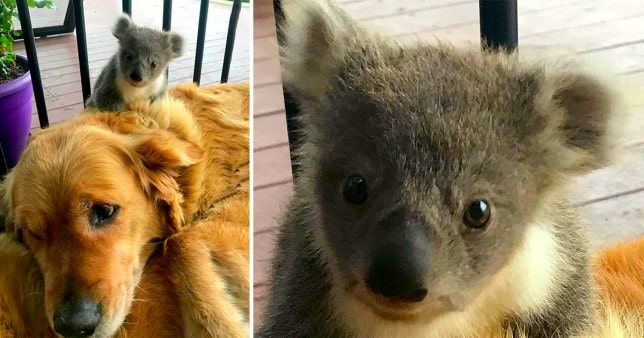 #8 Even turtles can't resist these golden babies.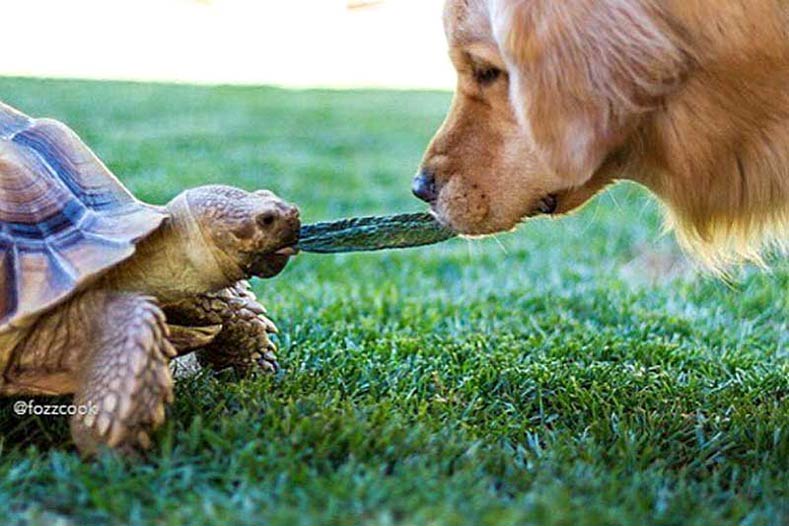 #9 A kiss on the cheek for this handsome boy.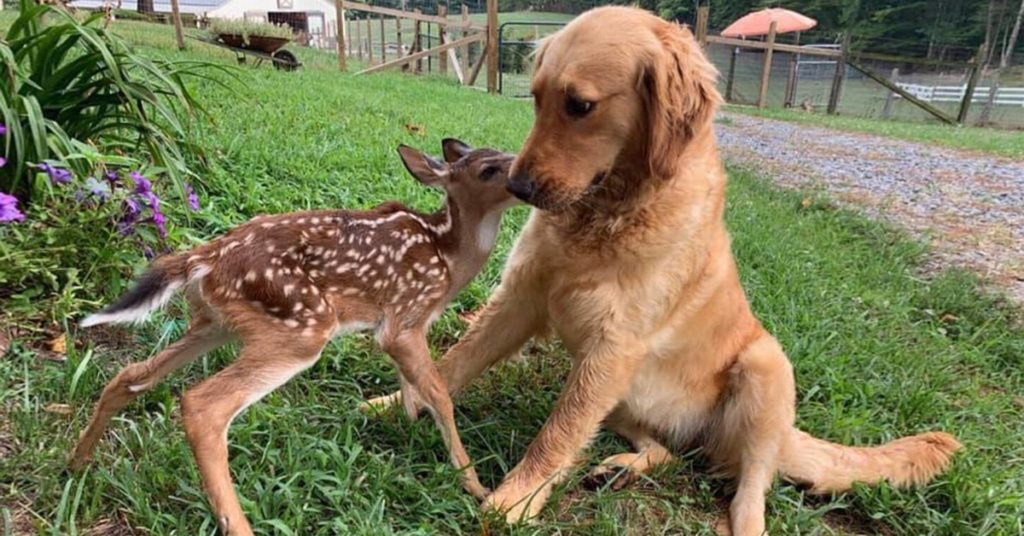 #10 This bunny looks so comfortable and safe in the arms of his golden retriever buddy.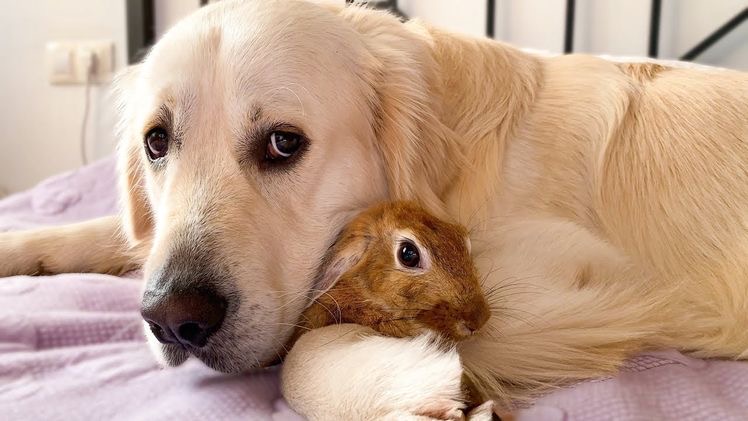 #11 Who says dogs and cats can't be friends?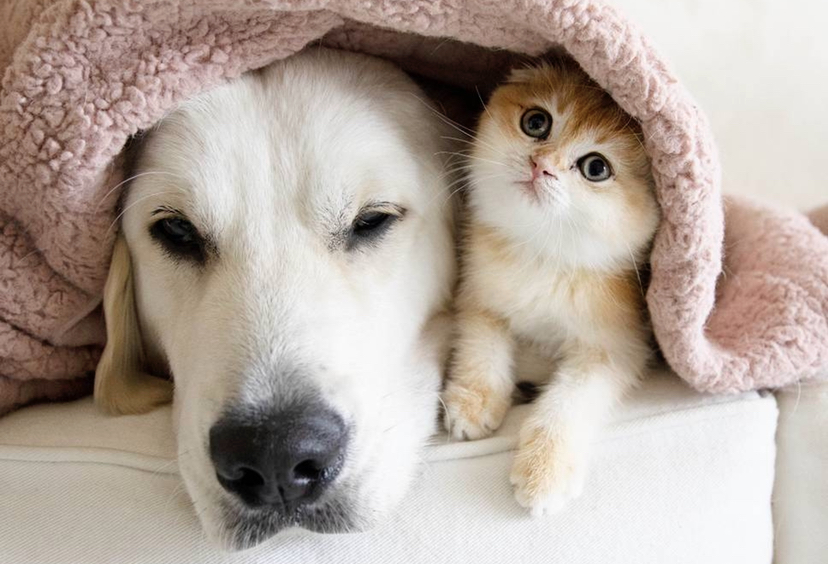 #12 Look at how happy he looks!