1.This one about a senior pug settling into his new digs.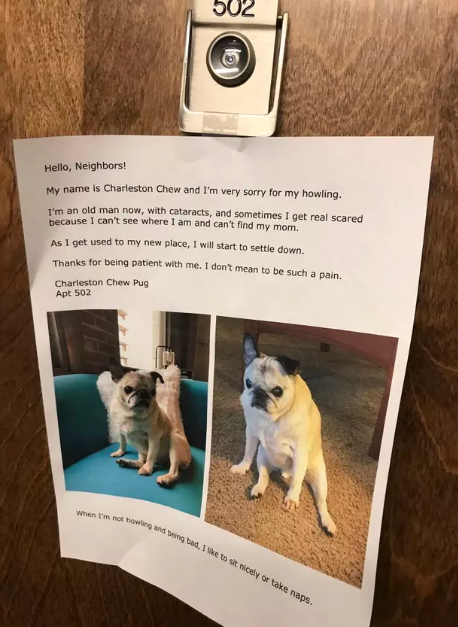 2. This sweet handwritten letter from a boy offering to walk his neighbor's puppy.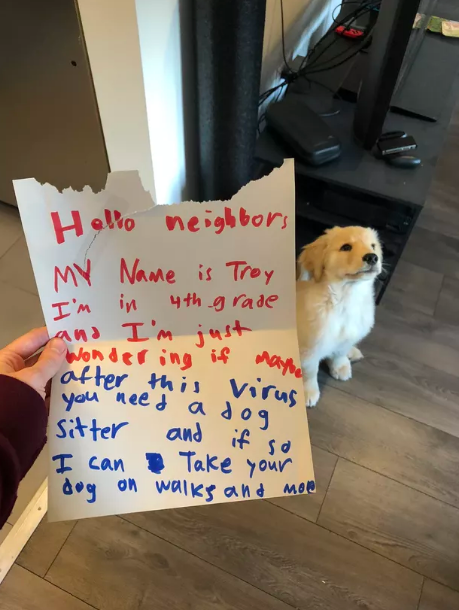 3. This letter from a girl pitching her parents on the merits of adopting a 3rd doggo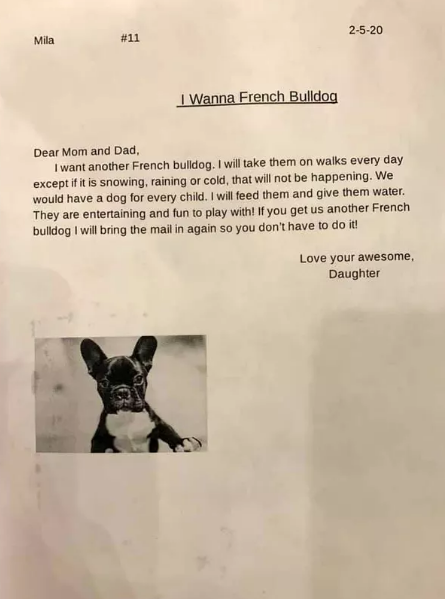 4. This letter from roommates offering to sit their neighbor's pup, which generated an equally terrific response.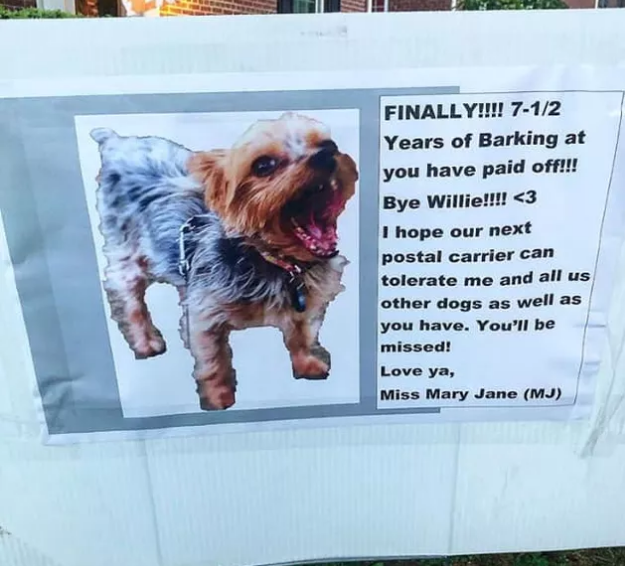 5. This letter from a barking pup to the residents in his new apartment building