Now that you have established that the owner is a secure and dedicated breeder, that he keeps his dogs adequately and that the dogs have all the necessary conditions, you are ready to buy a golden retriever puppy from him.
Here are some quick tips to help you choose the puppy from the whole litter of seemingly the same dogs, from which you will be able to make an even better dog.
Choose a cheerful golden retriever puppy
A puppy that is withdrawn, that is not irritated and happy, or that is sick or not able to socialize properly within the litter. Such puppies will later very likely grow into an insidious or distrustful dog and will be very ungrateful for training, maintenance and overall life together.
Examine the puppy's head
This is a very simple method to establish a dog's health. The nostrils must be cool, moist, clean and without secretions. Eyes too. Look at the ears and determine if they are scratched (puppies are often injured in the game) or dirty. The gums need to look clean and a healthy pink color.
Check the dog's breathing
If you notice any squeaking, scratching in the air flow, it is probably a sick puppy.
Compare the nutrition of the puppies within the litter
Those who are physically smaller are not able to fight for food, but are slightly behind those puppies that dominate. Avoid taking puppies from litters with visible ribs or from a litter where all dogs are generally malnourished.
>>> GOLDEN RETRIEVER: The most beloved breed in the world, and here's why
Do not take puppies that run away from you…
or just crawl timidly when you call him. This golden retriever puppy will find it very difficult to get rid of the fear of a hand or a human.
Full final assessment
Once you have chosen your favorite take the time to find out if he is moving properly. Check if he is throwing back or has problems with his hips. Is his hair healthy and shiny and are there any flaws that are contrary to the breed standard (for example: two-tone hair variant, different eye colors…)?
It's much easier now 🙂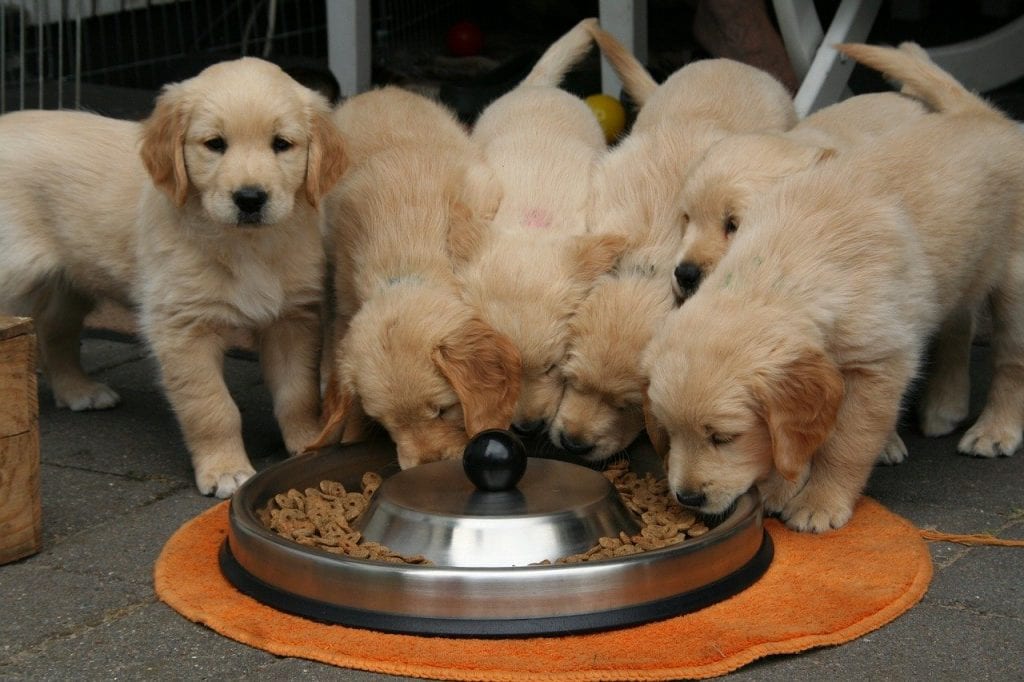 For more information about golden retriever puppies and all other related subjects, visit our official Facebook group Golden Retriever Club and Facebook page The Goldens.