Is there anything more beautiful than a smiling golden retriever? To me definitely not! Seeing them radiate happiness brings happiness to the owners as well.
Goldens love to enjoy the simple things in life. Receiving and giving away hugs. Pats on the head. Extra treats. Making them happy is not too hard, but sometimes when our Goldens need some extra boost of positivity it's good to do something more fun.
We prepared today nine fool proof ways to make your Goldens happy and put a smile on their face from ear to ear!
Here's the list:
#1 If you have a golden pup small enough to fit into your bicycle basket, take him on an easy ride. He will enjoy it!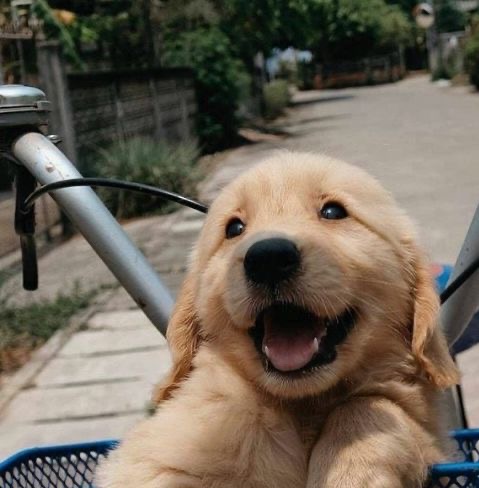 #2 Swings! Who doesn't love swinging?!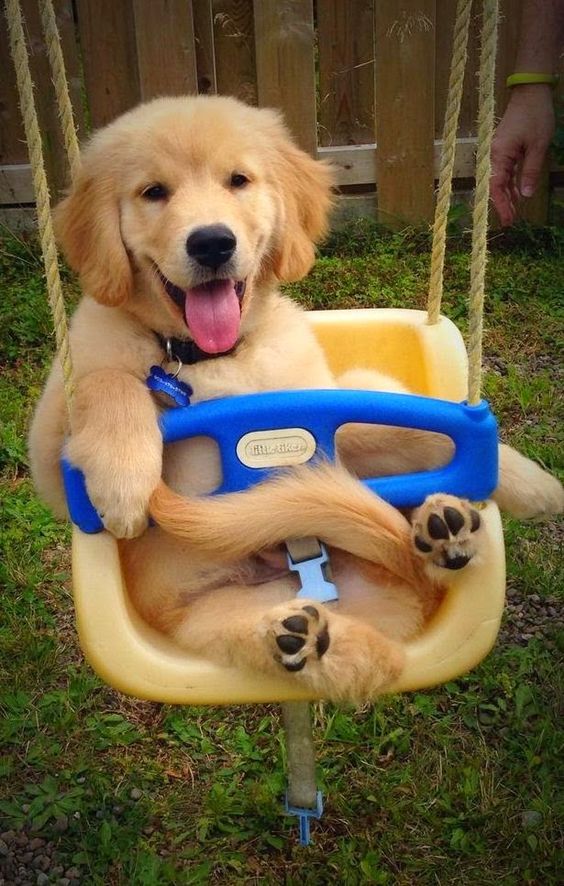 #3 If you are lucky enough to live close by, take your golden to a walk on the beach.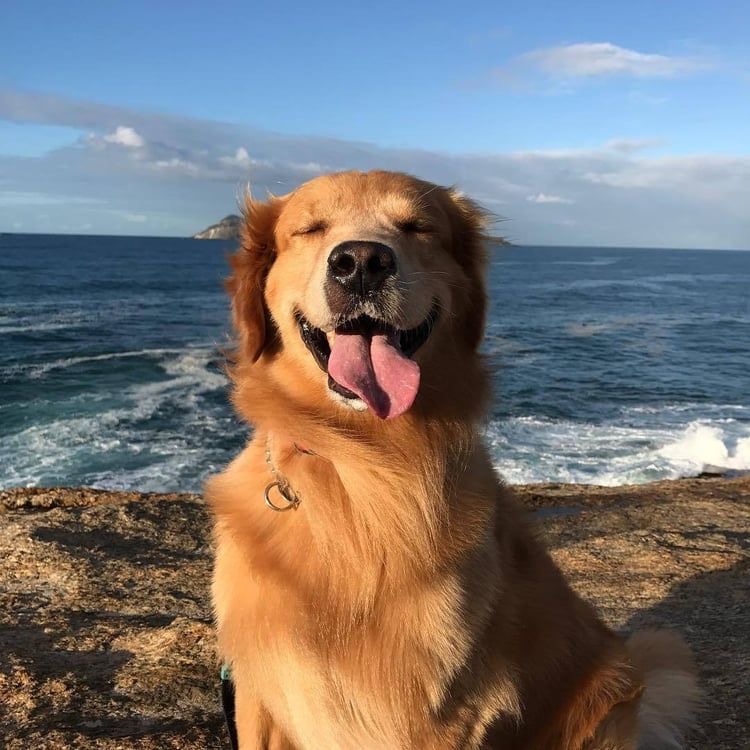 #4 Hikes! Golden retrievers love exercise, so make sure they get enough of it.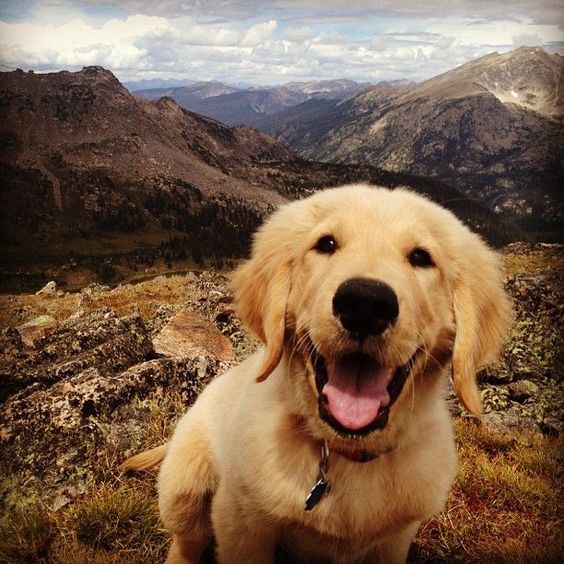 #5 Going out! They love it too.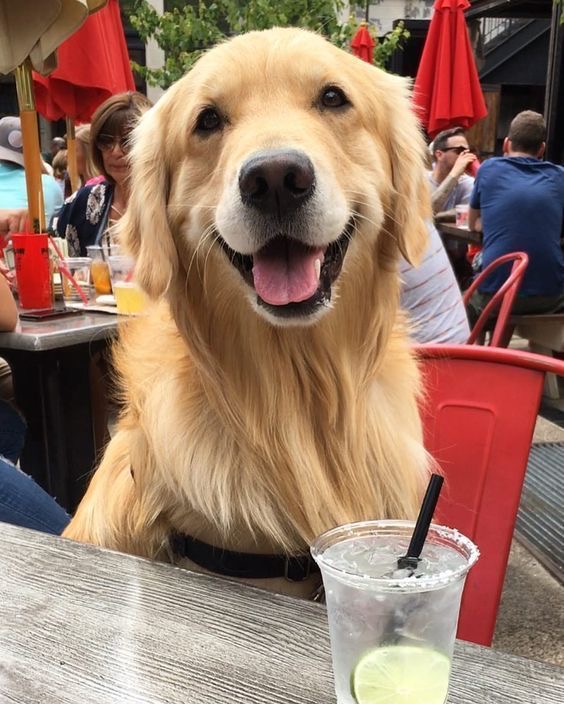 #6 Even a simple car ride can put the biggest smile on their face.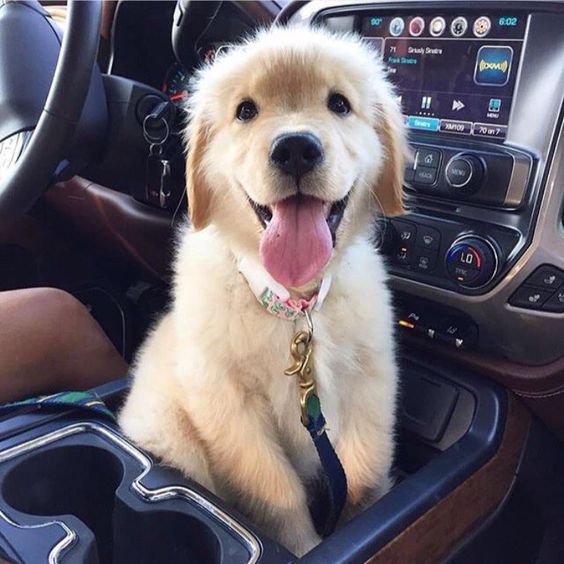 #7 Who doesn't enjoy sand?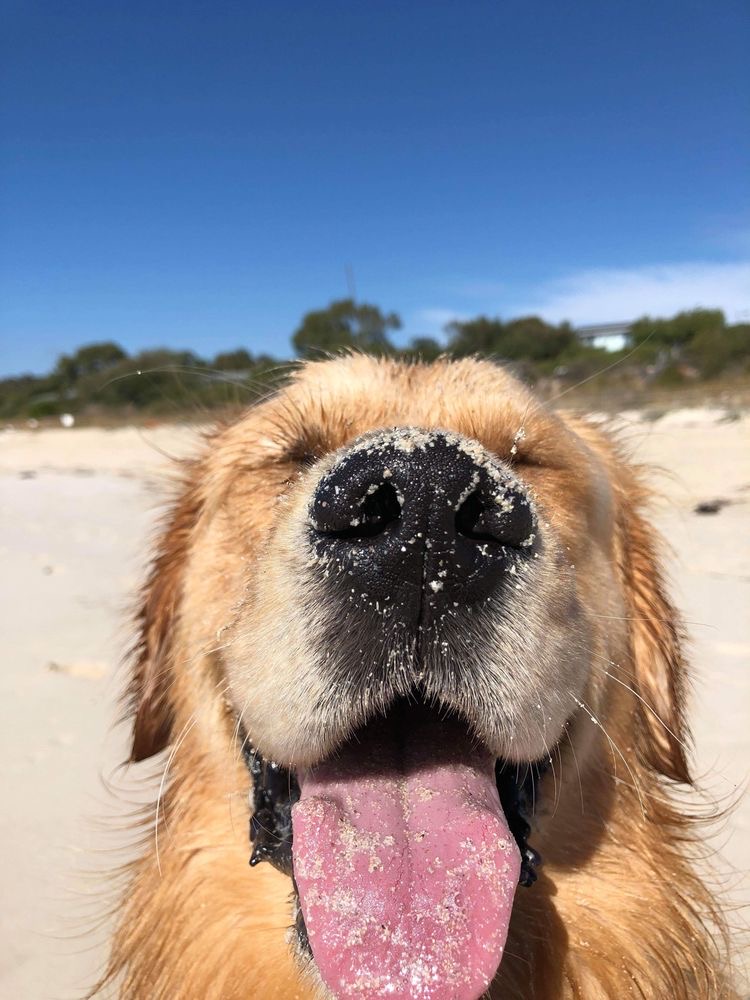 #8 On a hot summer day there is nothing better than cooling down in the river.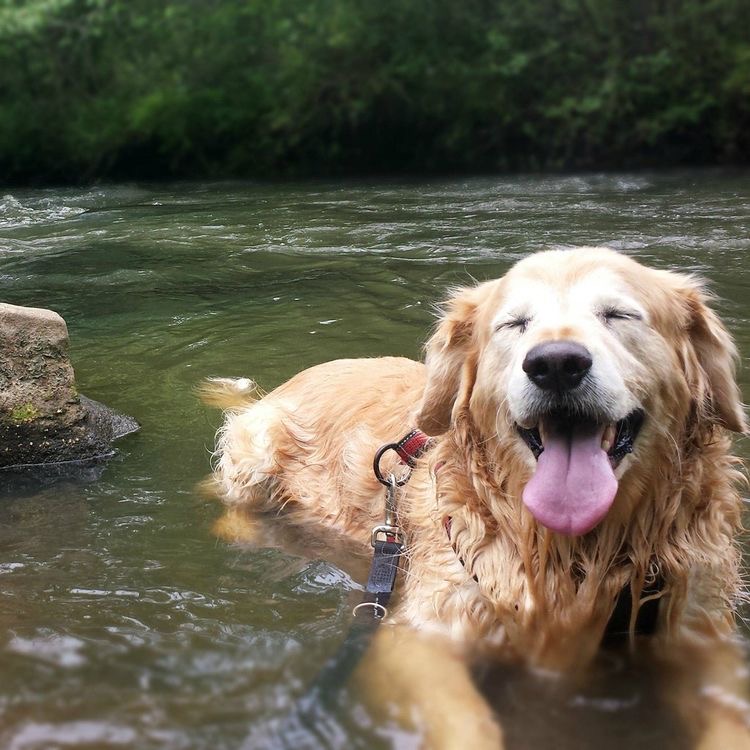 #9 Throw them a birthday party! It doesn't really have to be their birthday. Trust me, they won't mind.