Have you ever heard of a dog and a rat being best friends? Well, you will now!
Osiris, a 5-year-old Dutch Shepherd, and Riff Rat, a 7-month-old rat, are best friends who are completely inseparable despite their huge size gap.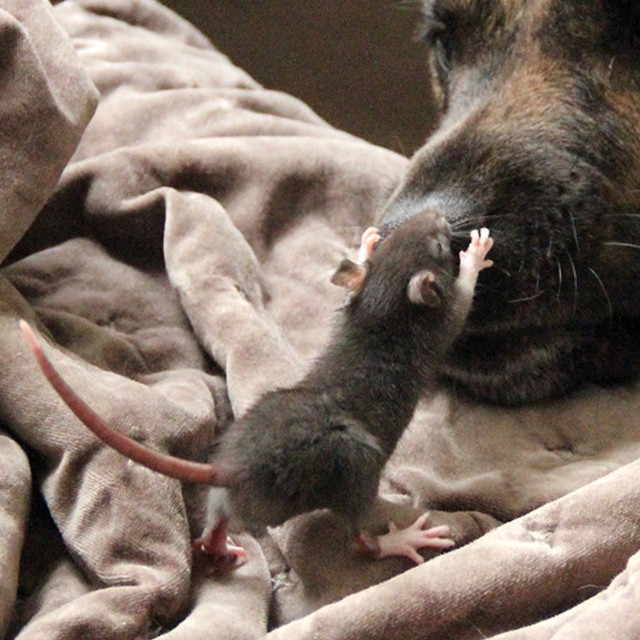 The partners in crime can't stand a second apart and the level of trust they have for one another is mindblowing!
This unbelievable friendship started when Osiris's owners rescued 4-week-old Riff Rat. He was so fragile and small, he hadn't yet even opened his eyes and needed to be nursed back from the brink with the use of a syringe.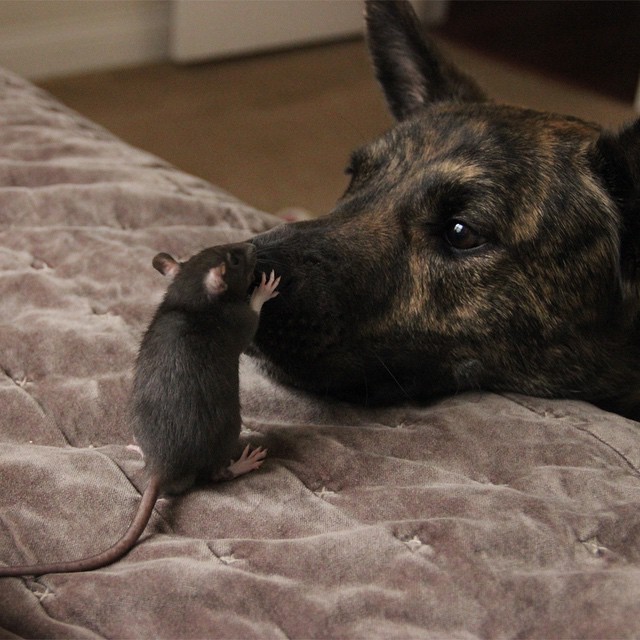 Osiris was actually a rescue too! He was abandoned in a parking lot when he was just a little pup, so it's no surprise he took so well to a fellow rescue.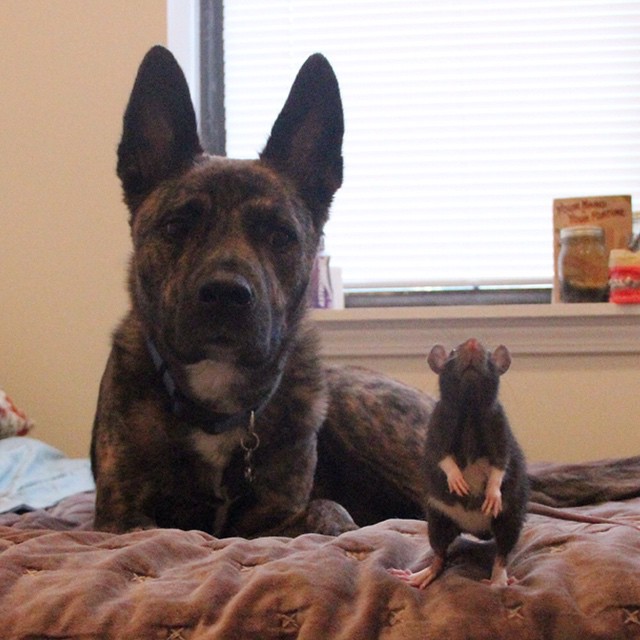 Osiris is now a trained therapy dog and he has helped his family look after lots of different animals over the years.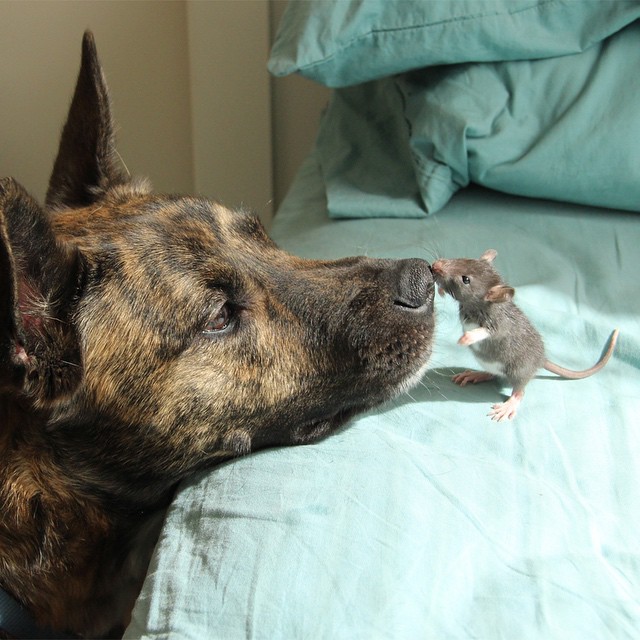 "Riff Ratt really likes licking the inside of Osiris' mouth. I'm sure you all are wondering if we're afraid Osiris will eat Riff – NOPE! Osiris has helped foster and care for dozens of animals and he is the gentlest dog I've ever met," their owner said on Instagram.