Dogs are known to have a positive effect on people's mental health and to reduce stress, fear, and feelings of loneliness. Lately, many hospitals have been trying to take advantage of these positive effects by "engaging" dogs to comfort workers and patients.
So the Wexner Medical Center at the University of Ohio hired one dog, and its task was only to greet patients and workers. A hospital doctor named Shari Dunaway shared a photo of him on Twitter and received a bunch of positive comments.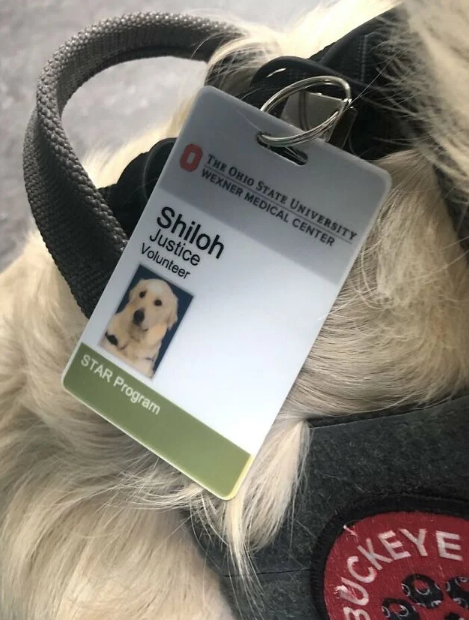 "It's very good for the mental health of patients and staff. I'm surprised there are no more hospitals," is just one of the comments.
This tweet inspired others to share pictures of their pets having the same task in hospitals.
"Volunteer dogs are already widely used in the community. They can help people who suffer from loneliness by keeping them company at times when they need it most," explains Emma Hammett, a nurse.