Imagine holding a maternity photoshoot for a pregnant golden retriever you rescued after finding her as a stray on the streets! That's exactly what Caitie Evers, from Houston, Texas did and went viral!
Caitie organized the adorable shoot for former stray, Lily-Mae, just a couple of days after rescuing her and giving her a home.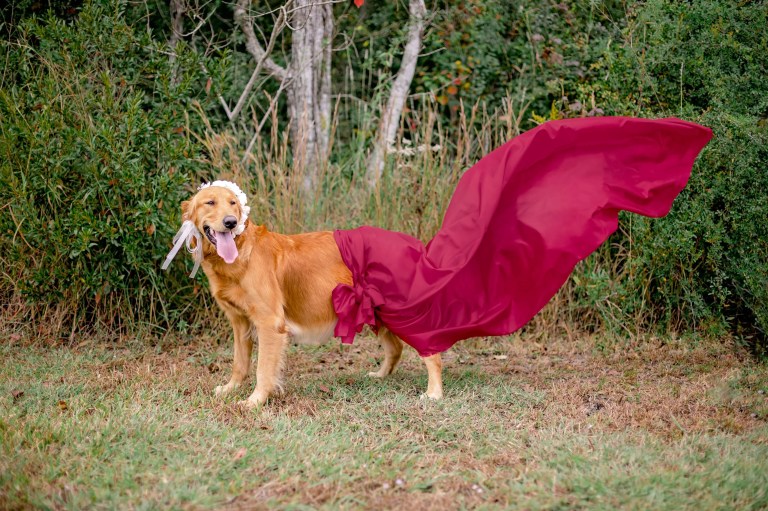 "Lily-Mae got pregnant on the streets and it's really lucky that we found her when we did. If she'd have given birth without a proper home the pups would not have survived" said Caitie.
"They wouldn't be able to handle the cold and probably wouldn't survive it. It was my own idea to do the shoot, I've always wanted to do one because I thought it'd be a fun thing to do!"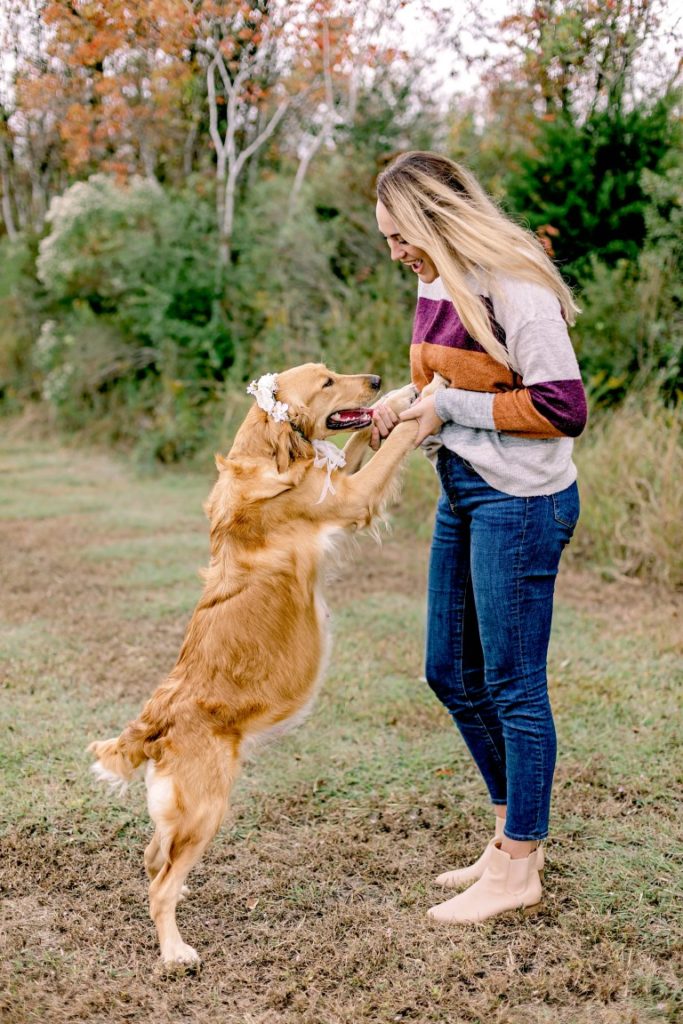 Caitie hired her friend, a photographer, and they headed up to their local park and just played around and took photos! Lily-Mae even wore a maternity shoot gown and a flower crown while Caitie held a mock picture of a baby scan!
And guess what, they all turned out really well, and even Golden Lily-Mae had a great time, just look at her big smile!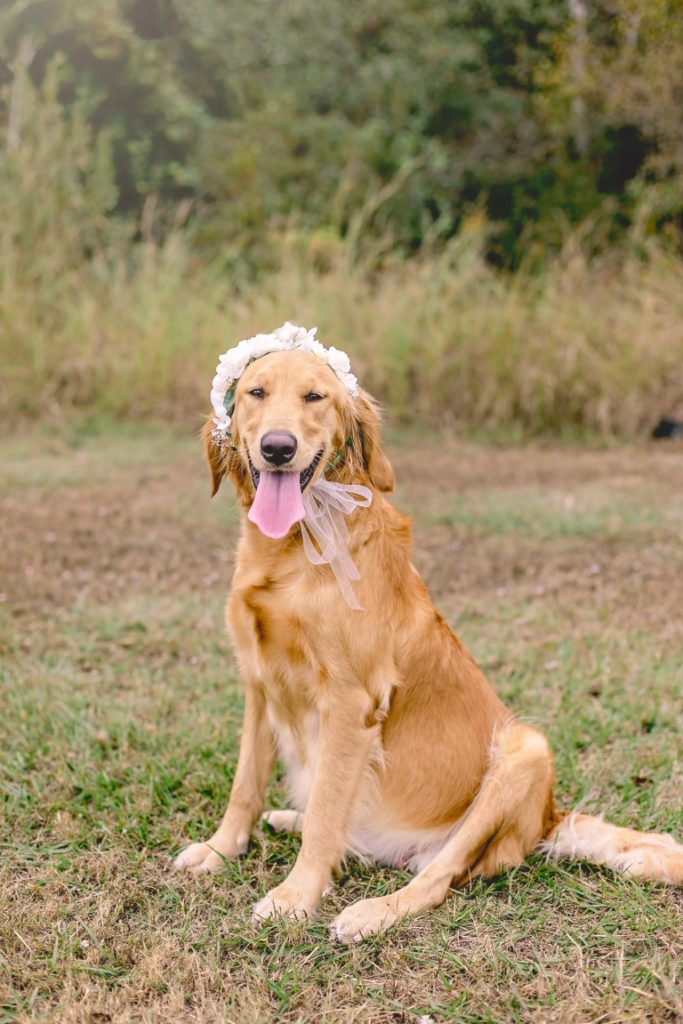 The one-year-old dog gave birth to a litter of eight puppies just three days after the shoot! Her eight puppies, who are now four-weeks-old, will go on to adoption when they are old enough and Lily-Mae was adopted by Caitie's in-laws.
According to Caitie "the aim of the photoshoot is to raise awareness about animal welfare and to encourage people to think twice about how they treat their pets."