During a freezing cold night in Ontario, Canada, while driving a woman spotted something very weir. She wasn't sure what she saw, but it made her stop.
She approached whatever was on the side on the road, and there it was a curled up shivering dog. However, that was not everything. The poor baby wasn't alone.
A closer look revealed the kind pup had wrapped herself around five orphaned kittens, whom she was cuddling to keep warm in the biting temperatures.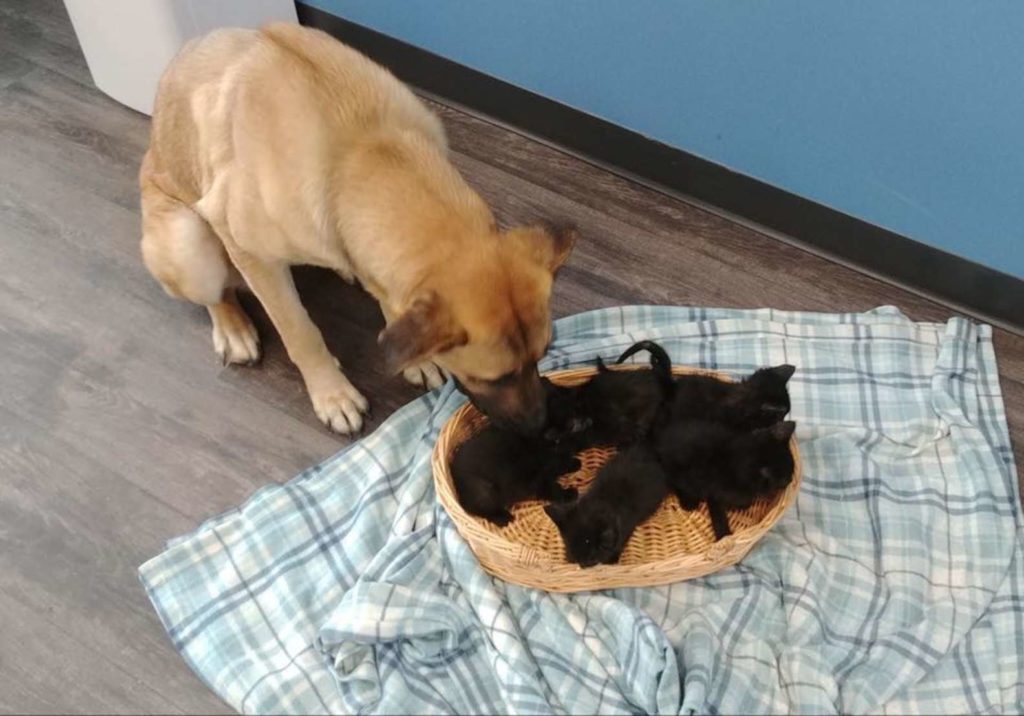 The unknown woman saved them all from the freezing night by taking them to the Pet and Wildlife Rescue shelter. For the rescue staff, it was clear, this dog had saved those kittens.
"It's truly heartwarming! It had been a very cold night so these kittens would have had a very hard time surviving." a shelter spokesperson told The Dodo.
The kittens are now safe, but require treatment for flea and worm infestations. Meanwhile, the sweet stray dog who saved them insists on overseeing their progress with regular visits — much like a proud mother.