Mary Sedgwick is a 48-year-old woman from Asheville, North Carolina.
Back in 1997, Mary was a fourth-year medical student, dreaming of the day she would finally become a doctor. Unfortunately, before that dream came true, she was diagnosed with bilateral optic neuritis. Since then, Mary has been slowly loosing her vision and became legally blind 2003, with a complete loss of sight.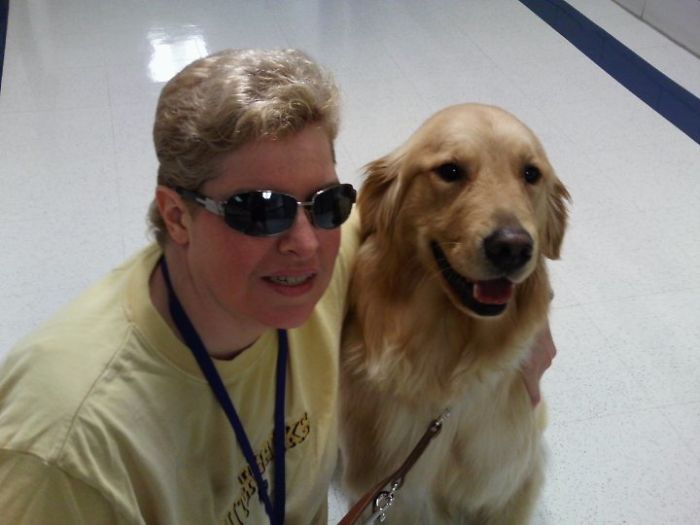 Because of her tragic condition, Mary also gave up on her dream of becoming a doctor, for the safety of her patients. Not practicing medicine was was completely devastating, and changed her life upside down.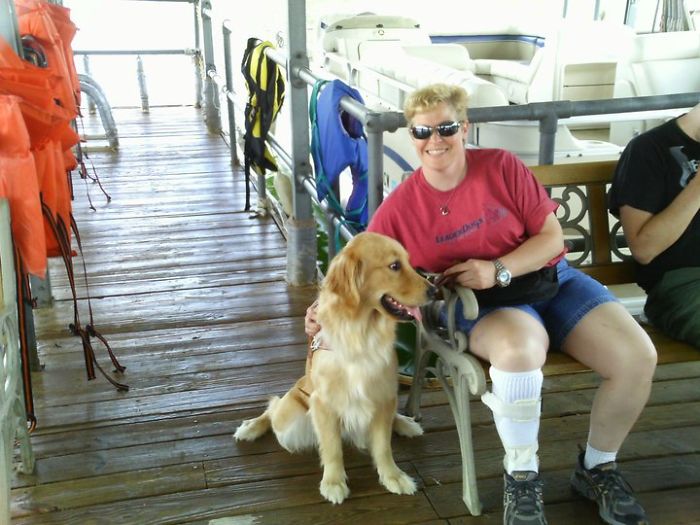 Finally, Mary's life got a bit easier after she got her guide dog- a beautiful golden retriever girl named Lucy. Mary admitted. "I would not be as mobile, confident or free to enjoy the life I do have without her."
Although Lucy has been an amazing friend for already 8 years and Mary always wondered how does she look like. Mary finally found the courage to try a pair of eSight electronic glasses at the NC Lions MD 31 State Convention. With the help of a high-definition camera, they restored some of Mary's remaining residual vision.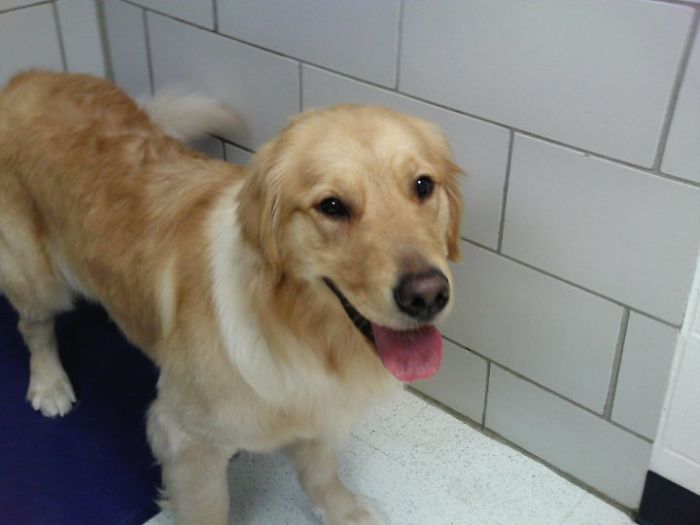 The video of this heartwarming moment shows Mary looking into Lucy's eyes for the first time in 8 years and breaking down in tears. "There are no words to describe how I felt when I saw the face of my beloved family and friends and the beautiful, soulful eyes of Lucy for the first time! My heart has been flowing over since that moment, and my mind has been exploding with the potential the future holds."
Here's the emotional footage: