Amazon Dog Beds
Amazon is the world's largest online retailer. On their website, you can find millions of different items. Today, we will look into and analyze three bestselling dog beds on Amazon.
Amazon Top Three Dog Beds Review
Furhaven Pet Dog Bed
Furhaven Pet Dog Bed follows the classic design of a sofa with bolstered walls. The bolsters provide support for the dog's neck and head while a soft and cozy cushion creates a comfortable and safe place to nap or sleep.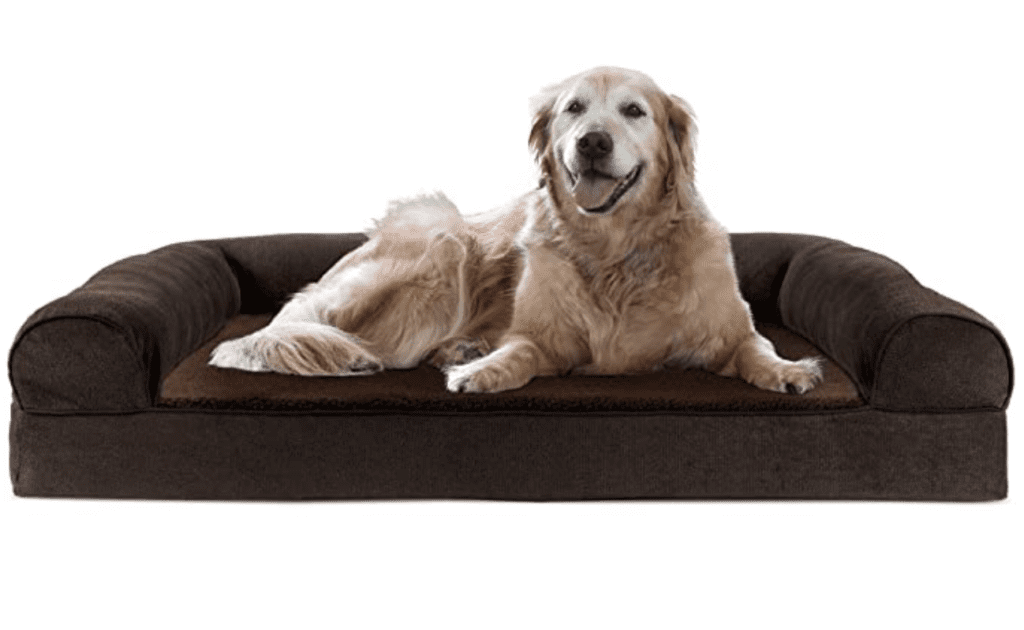 The sleep surface is lined with insulating fleece, while bolsters are wrapped in chenille fabric.
You can choose between three types of foam for cushion:
Cooling Gel Foam
Memory Foam
Orthopedic Foam
There are also several sizes of bed you can choose based on the size of your dog:
Small (20" x 15" x 5.5")
Medium (30" x 20" x 6.25")
Large (36" x 27" x 6.5")
Jumbo (44" x 35" x 8")
Jumbo Plus (53" x 42" x 9.5")
The bed comes in three colors:
It's fairly simple and easy to wash this bed since the bed cover is removable and machine washable. Therefore, simply remove the bed cover and throw it into a washing machine.
The bed also comes with a 90-day limited warranty against material defects.
WARNING: These beds are not suitable for dogs with destructive chewing behavior or puppies with excessive teething.
Generally, product reviews are positive and this is one of the best-selling Amazon dog beds.
Bedsure Orthopedic Dog Bed
This is another high-quality option that will help your dog feel safe, comfortable, and sleep better. The sleep surface is soft and comfortable, made of a plush flannel cover.
Dense polyester egg crate foam will relieve the dog's joint issues and arthritis. Classic design with bolsters on three sides provides great support for the dog's neck and head, while simultaneously providing a sense of security.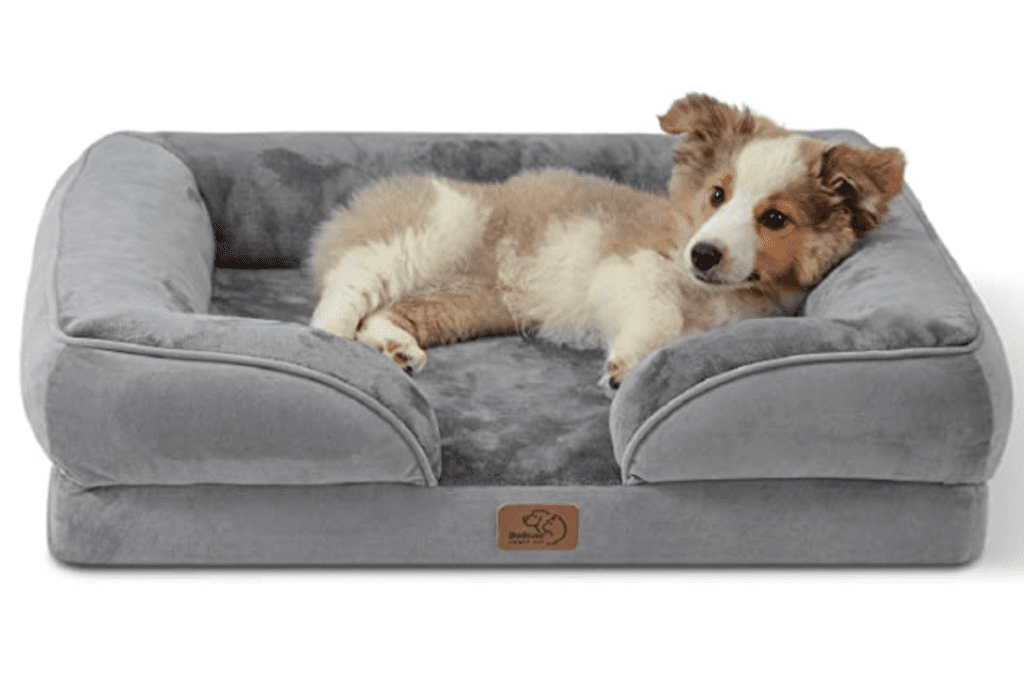 Also, the bottom of the bed is made of non-slip plastic, which fixes the bed in one position, making it even safer.
The bed comes in one color – grey.
You can choose between three sizes based on the dimensions of your dog:
L (35" x 25" x 7")
M (28" x 23" x 7")
XL (42" x 32" x 7")
The foam is protected by the TPU cover, meaning it is resistant to water and other pollution.
Generally, the reviews of this bed are positive.
The Original Elevated Pet Bed by Coolaroo
The main purpose of elevated dog beds is to keep dogs cool by increasing the airflow and easing the strain on joints and pressure points.
Fabric is made of polyethylene (HDPE). This fabric is breathable, resistant to mold, fleas, mildew, and mites. Also, the fabric is easy to clean and helps eliminate hot spots.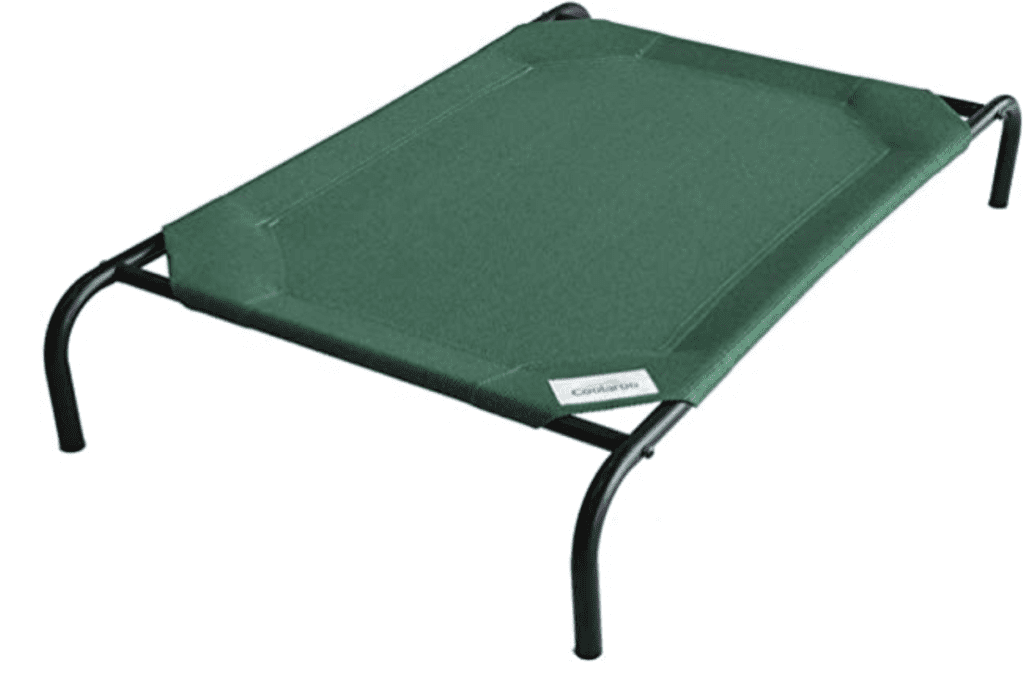 The frame of the bed is sturdy, consisting of 2 rounded legs, 2 rounded tapered legs, and 2 end bars.
The bed comes in three dimensions:
Small (21.65" x 1.57" x 11.02")
Medium (25.59" x 43.31" x 7.87")
Large (43.31" x 7.87" x 31.5")
The bed comes in several colors:
Brunswick green
Grey
Nutmeg
Terracotta
Aquatic blue
Gunmetal
Every bed has a 1-year limited warranty.
People Also Ask
Does Amazon have dog beds?
Yes, Amazon has many different dog beds on offer.
Do dogs need beds?
Dogs can, obviously, live without the dog bed. However, the dog bed provides a soft, cozy, safe, and warm place your dog can always come to relax, nap, and sleep.