Bailey is a handsome golden retriever boy from Spain, who recently became the temporary surrogate father to a group of baby bunnies.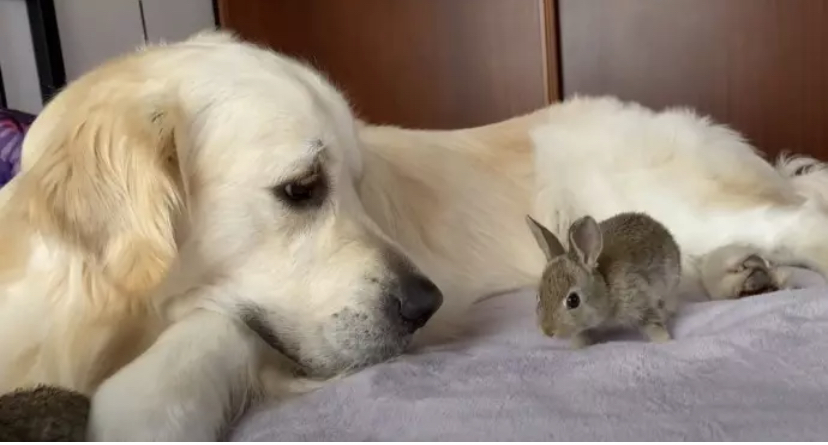 After being introduced to the new members of his family, Bailey immediately hit it off with the bunnies and developed a parental role in their life.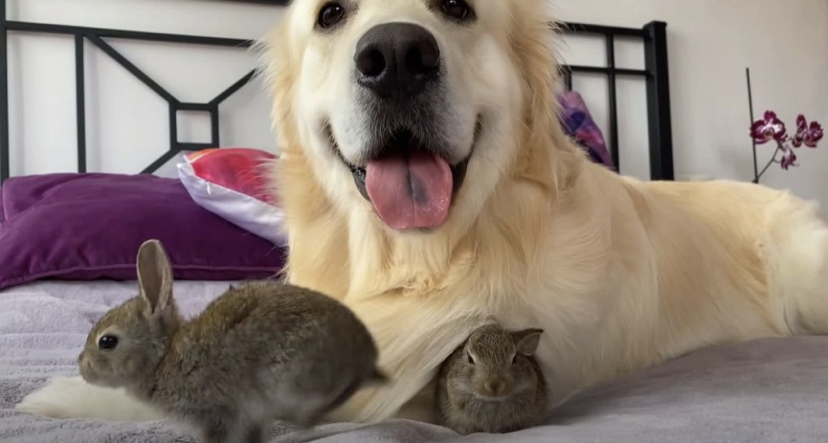 The adorable bunnies immediately accepted Bailey as their father and enjoyed his gentle aura. Right away they were playing in his fur and he snuggled up on them taking his role seriously and giving them all the love and care they need.
The adorable moments were caught on video and the footage was posted on YouTube and Instagram.
Golden retrievers are incredibly friendly and warm creatures so it's no surprise that these bunnies felt so connected to Bailey and knew that he was going to protect them.