It is quite a known fact that golden retrievers make amazing nannies and get along so well with babies.
Recently, footage of a baby getting a Golden retriever puppy for it's birthday went viral on TikTok.
The clip was posted by the account @jack.frank31 and has 2.5 million likes.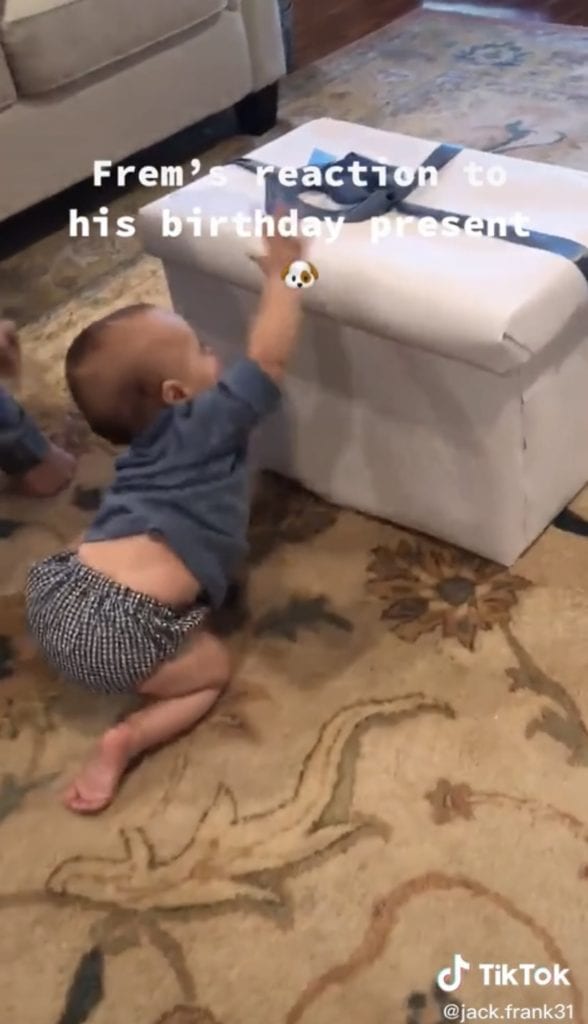 In the video, the baby was shown arriving to the living room and noticing a big white box with a blue ribbon.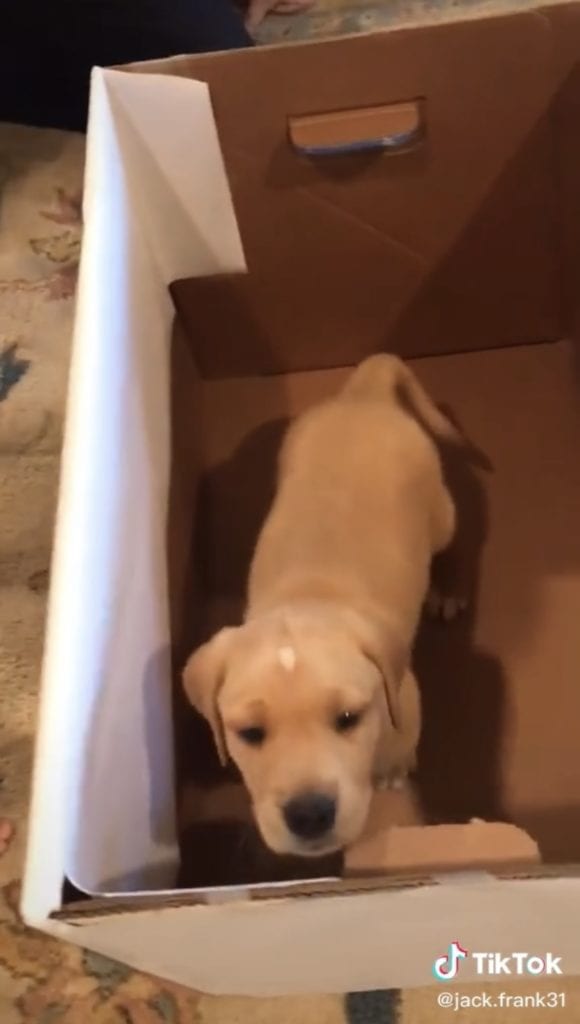 His mum comes over and lifts up the lid, saying: "It's your birthday present – what's in it? Let's find out, let's open it."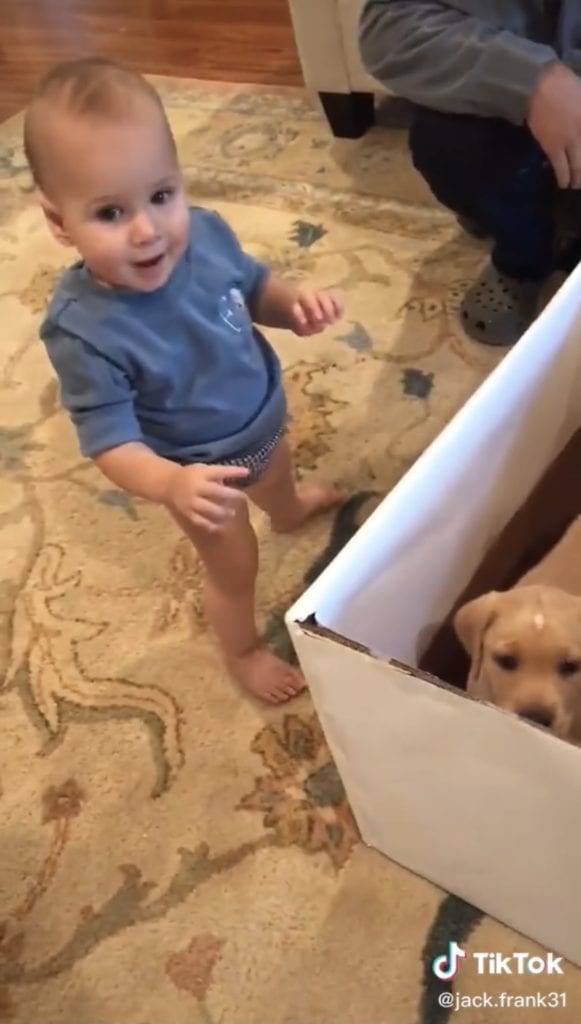 After opening the box up, the little one discovered an adorable golden puppy. The smile on his face was priceless. He was smiling from ear to ear when he saw the little golden retriever in the box.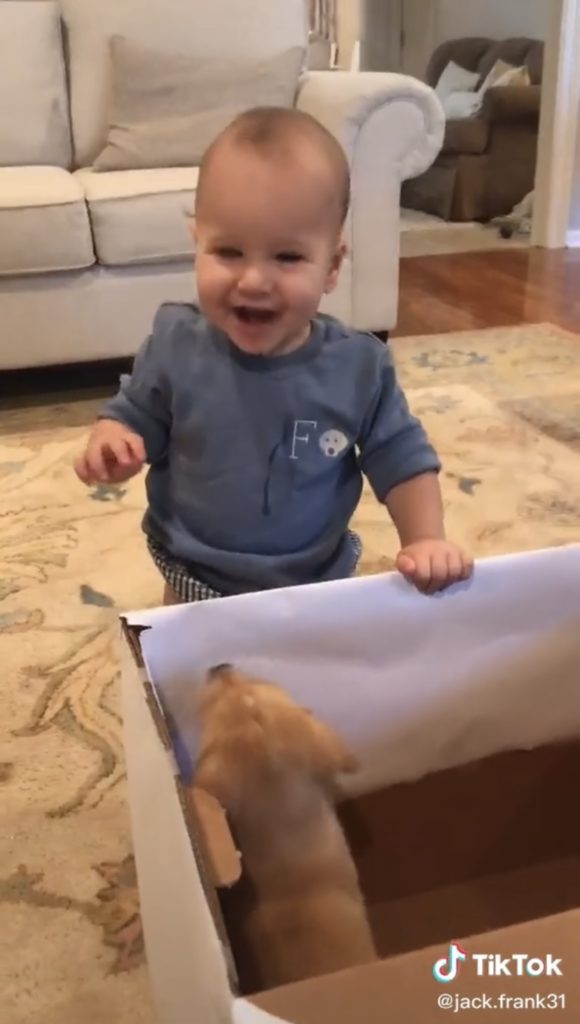 The kid's father then asks: "You like it, boy?"
But the answer was more than obvious in his reaction.