best dog harness
Finding the best dog harness for your pooch isn't an easy task. In fact, many dog owners will agree that it's actually quite difficult to make the right decision. This is mostly because there are so many different types of harnesses out there that it's overwhelming.
If you feel like this too, then don't worry. It's not unusual, especially if you're a new dog owner. However, there is no need to feel discouraged, we can help! There are a few things you probably don't know (because no one told you!), which will make your decision easier!
Also read: How To Train A Dog To Walk On A Leash?
Choosing the best dog harness
Harnesses are great because there are so many different styles and purposes. Collars are much more simple in terms that we all know what they are for and how to use them. You pretty much can't go wrong whichever you choose. However with the harness you have a training one, a safety one, a personalized one, and the list goes on.
So let's take a closer look at all the different types and purposes of harnesses.
Also read: How To Put On A Dog Harness – Step-By-Step Guide
Best dog harness
So, let's see what types of harnesses there even are, then it'll be easier for you to decide which one is the best for your dog and its needs!
Assist Harnesses
The Assist harness has lift handles. With these, you can pick up and help a dog that is a bit older or that is mobility-challenged and needs assistance going up and down stairs.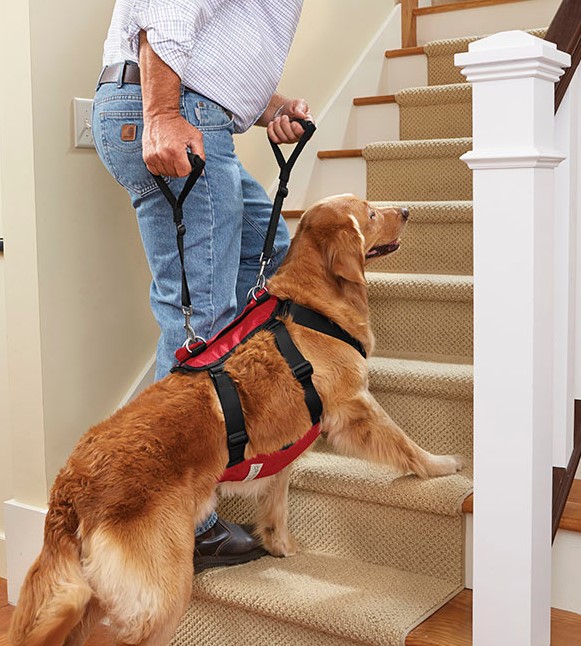 Safety harness
A safety harness will com on handy when you're traveling with your dog. It'll keep your dog safe and secure by protects your pet in case of a sudden stop or impact. With the safety harness always look for one that attaches easily to your car's seat belt system. It can also be used as a walking harness.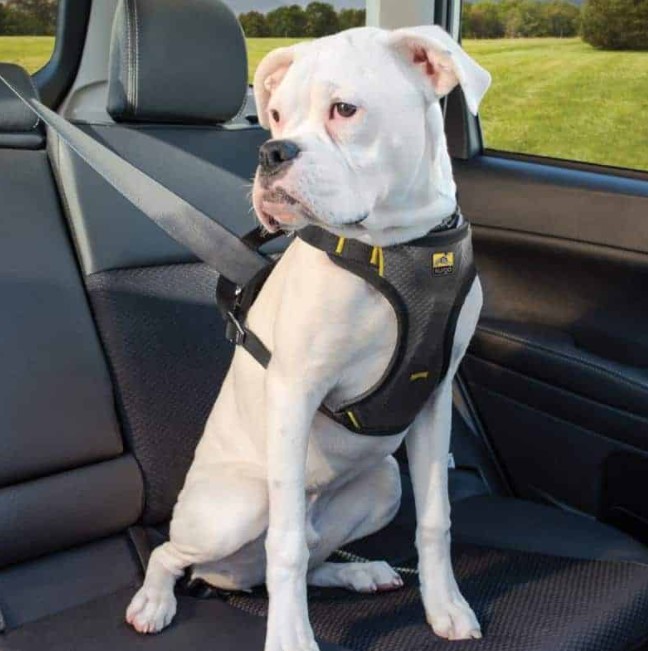 Step-In Harness
The Step-In Harness is probably the most popular. It's also the easiest to put on your dog! Besides this, the Step-In harness might be the most comfortable for your dog because it has a back leash attachment that minimizes pressure on your dog's throat.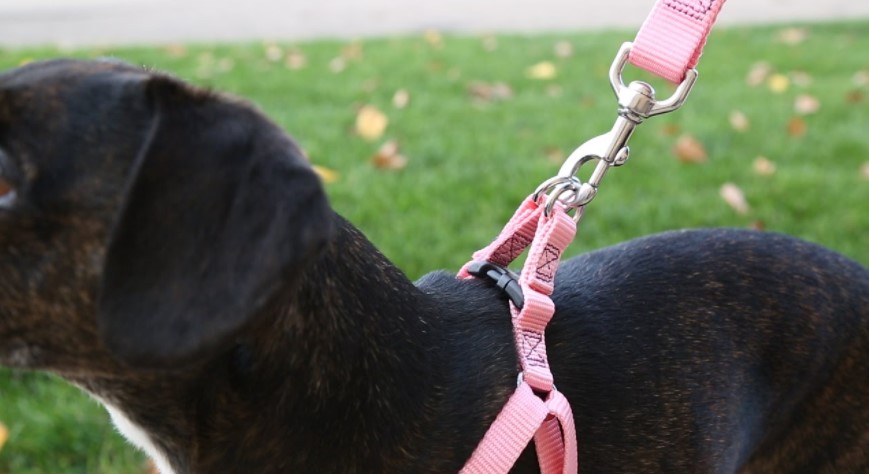 Personalized Harness
If you have a pet that tends to get lost or run away, you might need a Personalized Harness. They are printed or embroidered with your dog's name and phone number, eliminating the need for ID tags.
Conclusion
In conclusion, there are different types of harnesses for different usages. It's up to you to decide which the best dog harness for your particular dog is. Take into consideration its personality and needs.