Golden retrievers are incredibly loving and sensitive – even to cats!
Recently a pet owner shared some adorable footage of his golden hugging and grooming a kitten.
The video was shared on the Chinese equivalent of TikTok.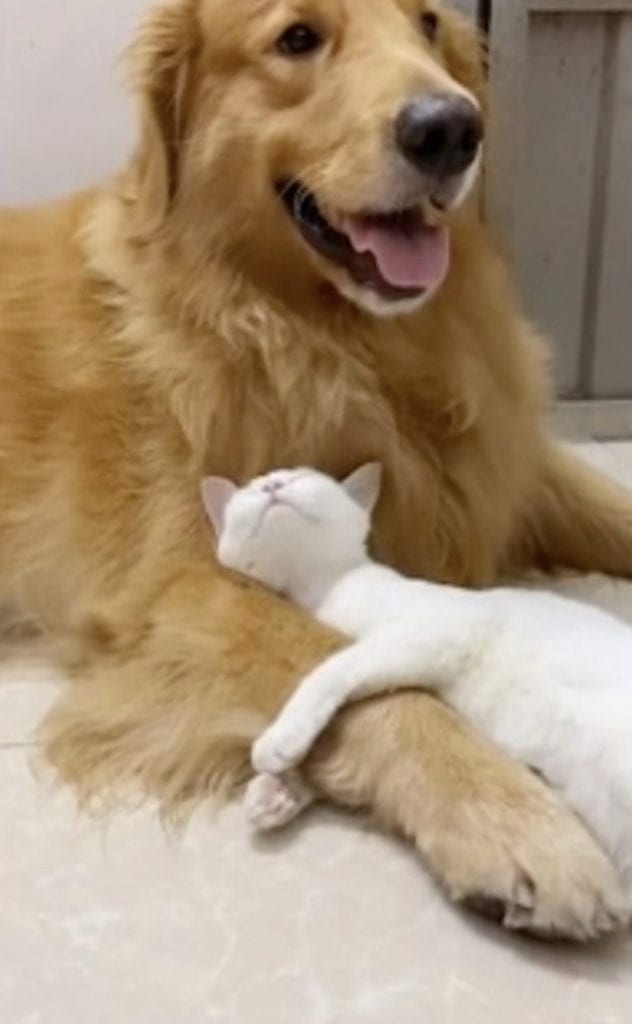 Duo Duo is the name of the golden retriever lovingly licking his best friend – an adorable white kitten. These two besties live with their owner in Guangzhou, northwest of Hong Kong.
In the video Duo Duo can be seen stroking the cat's face before he started licking her face.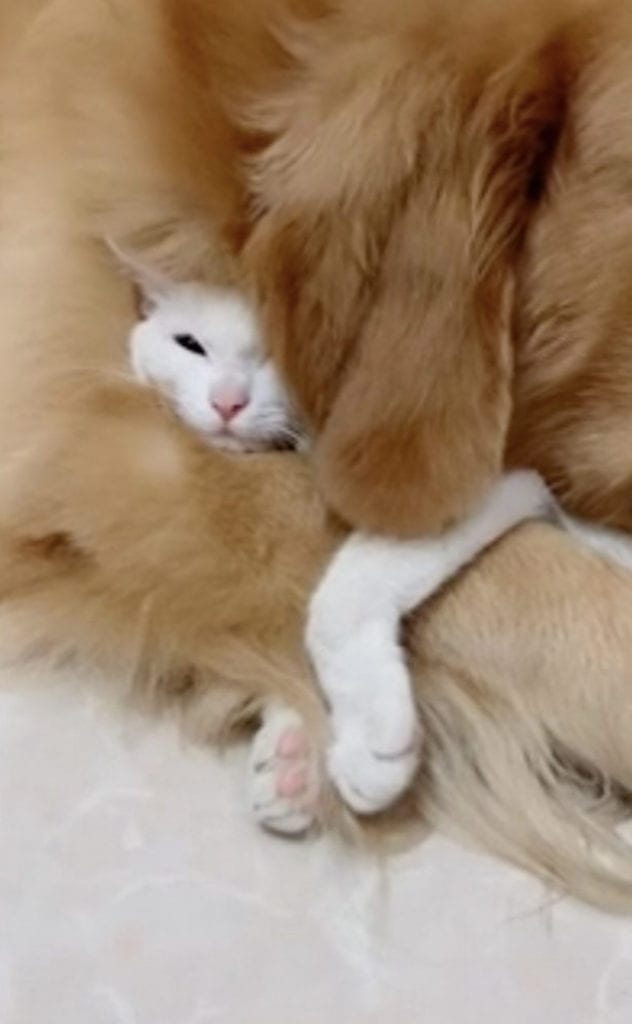 The cat then rubs her head against her big brother, and after that these two share the most adorable hug proving that cats and dogs really can be best friends.