Meet Chi Chi, a beautiful Golden retriever with a not so beautiful life story. Chi Chi started her life as a victim of South Korea's dog meat market, where dogs were hung upside down, believing this will cause their meat to be extra tender. She didn't know love, only pain…
Luckily, she was found and saved through Nabiya Irion Hope Project, an animal welfare group based in South Korea. However, her pain didn't stop there. Chi Chi was injured and needed to have all four of her limbs, right above the paw, amputated.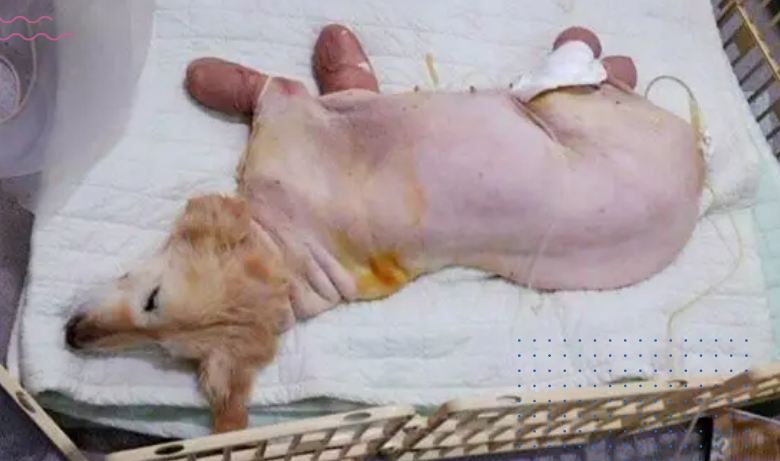 After her surgery, Chi Chi would require lots of rehabilitation. She would also receive four custom-designed prosthetic limbs, so she could learn how to walk again. Chi Chis life changed when Elizabeth Howell from Arizona lsaw the good girl and immediately knew that she wanted to take the brave dog into her home.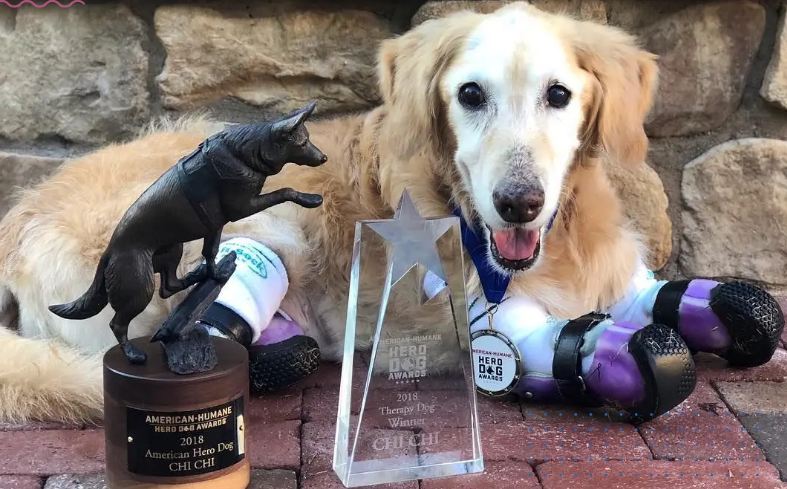 A few weeks later, Chi Chi arrived in Arizona where she would need to be fitted for prostheses. This would prove to be a challenge due to the fact her legs were amputated at different heights. After a bit of trial and error, Chi Chi had prosthetic legs that had her up and moving quicker than anyone anticipated.
"When people meet Chi Chi, they are inspired by her courage, perseverance, ability to overcome adversity, and her never-give-up attitude. She exemplifies resilience and forgiveness, and openly shares her love and compassion in abundance. Her sweet-tempered and gentle spirit opens people's hearts and her perceptive spirit senses where her love is needed" Howell said in a statement released by American Humane.