Car dog bed
We humans put on seatbelts when we're traveling by car, the same should be applied to dogs! Dogs need seatbelts too, in order to travel safely. Your dog's seat belt is his car dog bed or car dog seat.
The reason why your dog needs a "seat belt" is to be as secure and as immobile as possible. This way you'll avoid them becoming a projectile if an accident happens.
ALSO READ Dog Car Seat: An Item Every Dog Owner Needs
There are a few things you should take into consideration before buying a car dog bed or harness. For example, check that it's the right size and weight capacity for your dog. Besides this, you might want to look for products that were independently tested and certified.
Because this is such an important topic we've made a list of the best car seats for your dog.
Car dog bed – Our recommendations
Before we get into our recommendations for good car dog beds, we need to state something. All of these dog car seats are safe, however, they should always be placed in the back seat! It is very unsafe for your pooch to sit in the front, for many, many reasons.
Also, you don't have to get any bed we recommend. But before buying one, you might want to do the following:
Look at the reviews
Checks the pros and cons
Research accessories
Decide on the best pet safety seat
ALSO READ Dog Car Harness: An Absolute Must-Have Safety Feature
You also should take your dog's habits and behavior during car rides into consideration. All of these will affect your decision as to which car dog bed or seat is the best for you and your pooch.
With that being said, let's take a look at the best crash-tested car seats and beds for dogs.
1. Air In-Cabin Dog & Cat Carrier by Sleepypod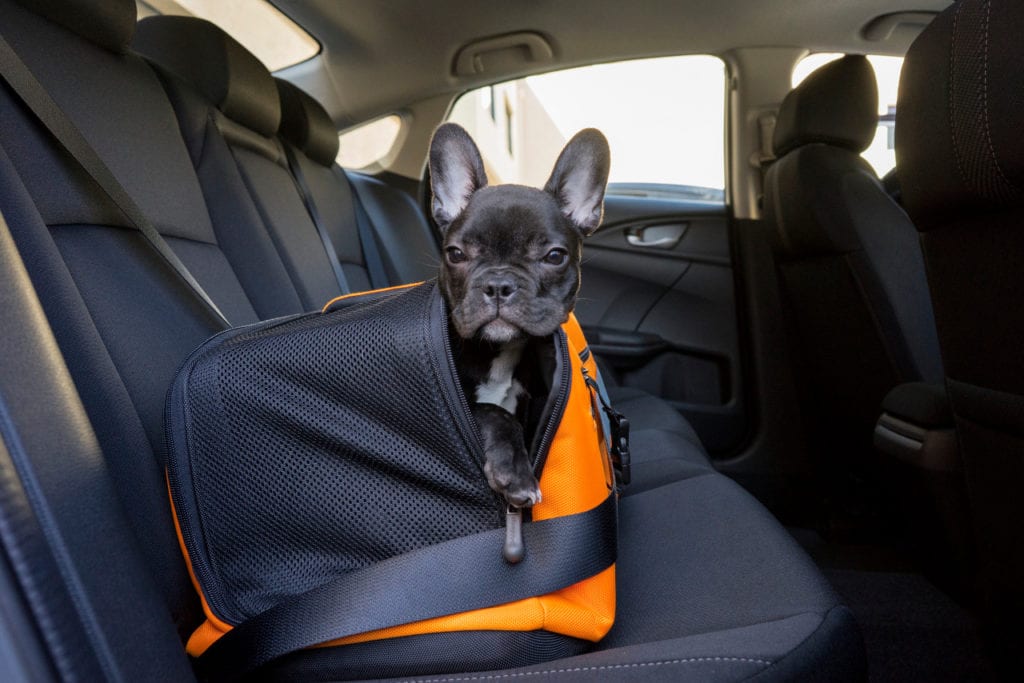 The Air In-Cabin Dog & Cat Carrier by Sleepypod is a great choice because it's a carrier and a car seat for dogs! Sleepypod crash tests its pet-safety restraints at U.S., Canadian, and European child-safety-seat standards.
This car dog bed can accommodate dogs up to 18 pounds and is certified by the Center for Pet Safety as well as TSA-approved.
ALSO READ Dog Seat Belt: Is It Really Necessary?
Besides being very safe it can also expand to offer dogs a bit more room inside and that it has mesh panels, which allow pets to see what's going on.
2. K&H Pet Products Travel Safety Pet Carrier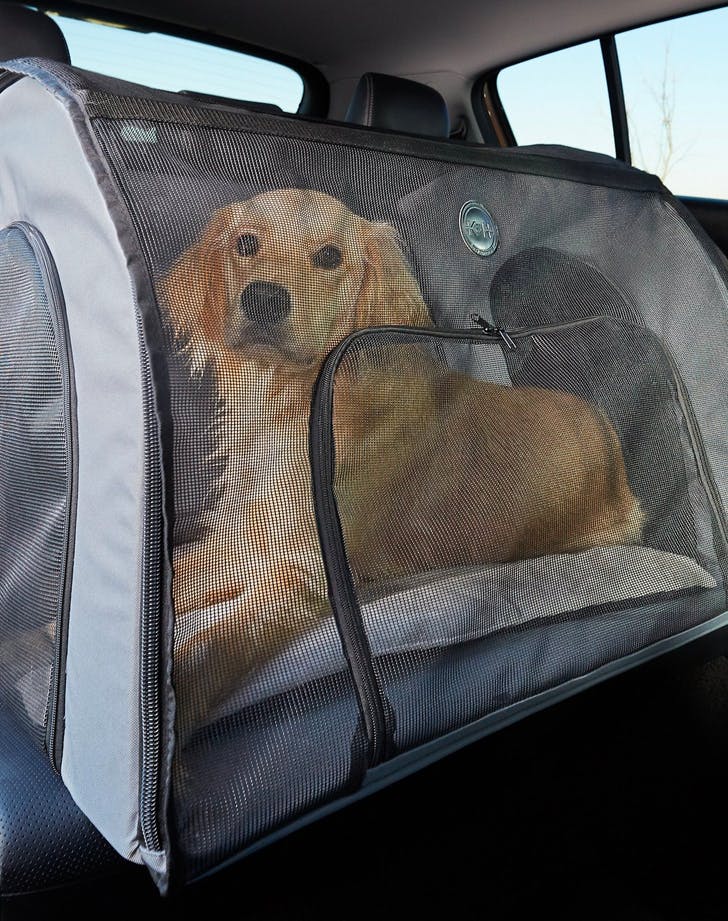 Some dogs love to roam around the car while traveling. This is of course not safe at all! Please never drive with your dog unsecured.
This can have terrible consequences in case of a car crash. Some states even have laws against this behavior, and you could be fined!
ALSO READ Road Trip Season Is Coming: Can My Dog Get Carsick?
However, if your dog can't stay still in the car, invest in a dog car seat that protects your pup without suffocating him and which will give your dog the feeling like they're still part of the group. One cush is the K&H Pet Products Travel Safety Pet Carrier.
3. Snoozer Luxury Lookout Pet Car Seat/Bed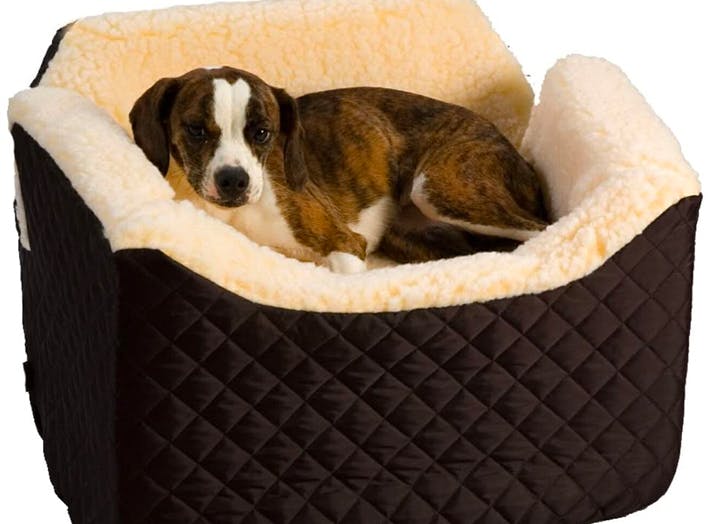 If your dog loves to sleep during car rides then this Snoozer Luxury Lookout Pet Car Seat might be just the right bed for your pooch!
This car seat/bed is lined with lamb's wool and cushioned with firm foam. Which is a booster and works well to lull your dog to sleep or give him a stellar view of the outside world.
ALSO READ Car safety for dogs: How to train your dog to ride in the car
This car dog bed or seat is also a good option for dogs who get car sick.
Car time can also be nap time! However, with that being said, we also need to state that this car bed might not be the safest option!