Christmas dog toys
We all love Christmas. Lots of gifts, food, parties, … Besides us, we are sure that dogs also love Christmas. They get a lot of food under the table, but also gifts. What better gift for a dog than treats or Christmas dog toys? Remember, it's never too early to think about Christmas gifts!
Toys with a print of snowflakes, Christmas trees, or Santa Claus are always the best choice. Even toys in the shape of cookies, gifts, or gingerbreads, you can't decide which one to choose.
Christmas dog toys
1. Red and green snowflake tennis ball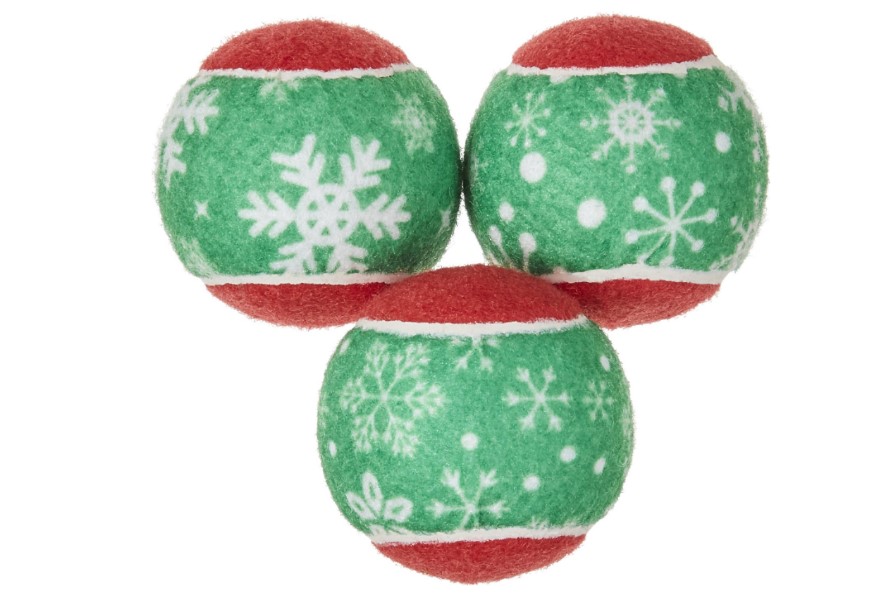 Every dog loves balls no matter how they look. However, during the holidays, the right choice are those with decorations which will match the whole atmosphere. Look for these balls on Amazon.
2. Plush reindeer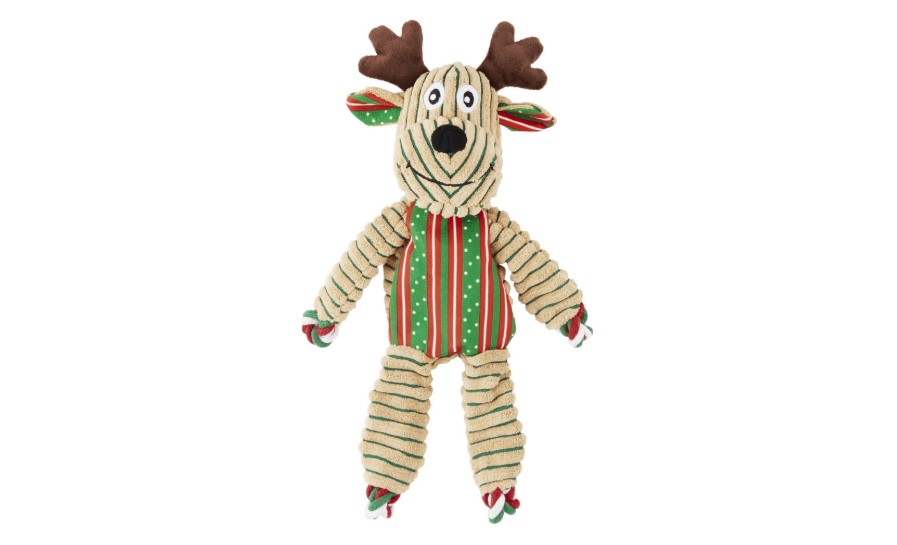 Although it looks like a soft toy for small dogs, this toy is also intended for those with a stronger bite. It is made of solid material, and you will certainly not be able to resist its appearance. You can find it on the Chewy webshop.
3. Christmas tree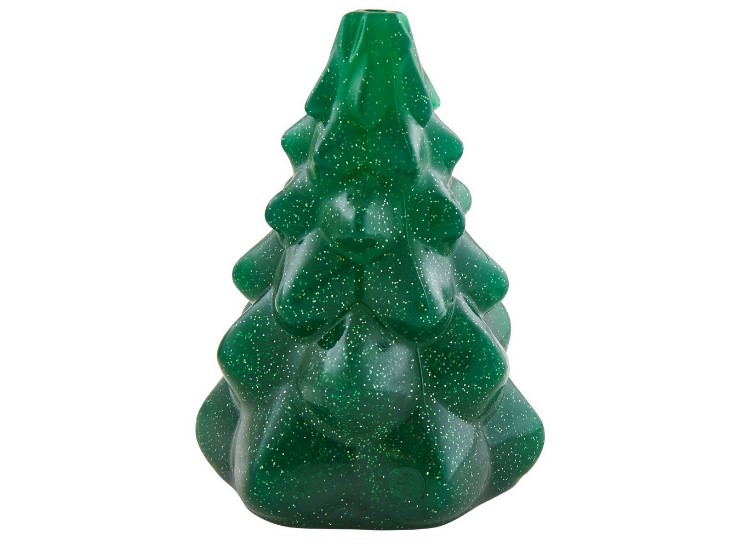 We know that most owners mind when their dog walks around the table during Christmas dinner. If you are one of them, this toy will save you. Namely, through the opening of this toy insert a treat that will keep your dog focused on the game and trying to get a treat while you eat. It will definitely serve you well later. Amazon has a handful of such toys available.
4. Rope and ball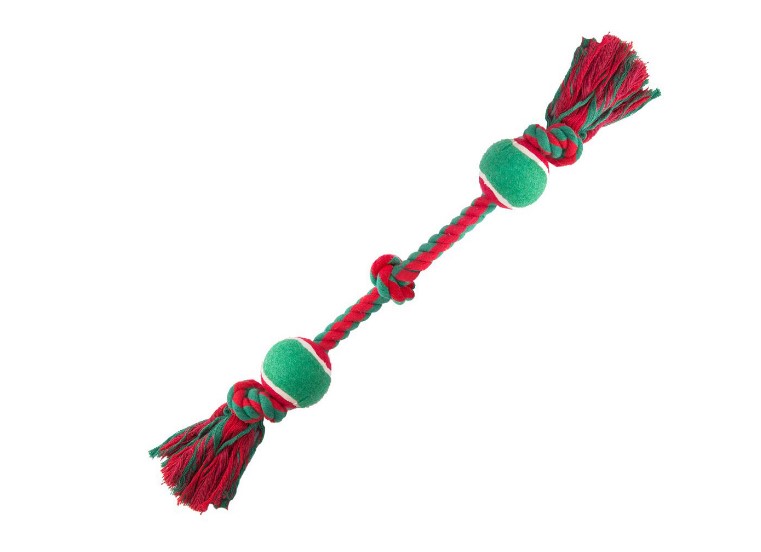 Is there a dog that doesn't like this type of toy? This toy strengthens your dog's bite and strength. And the rope holds the balls that all dogs adore. Red, green, and white as colors that mark Christmas will go great with any decorations in your home.
5. Rudolph toy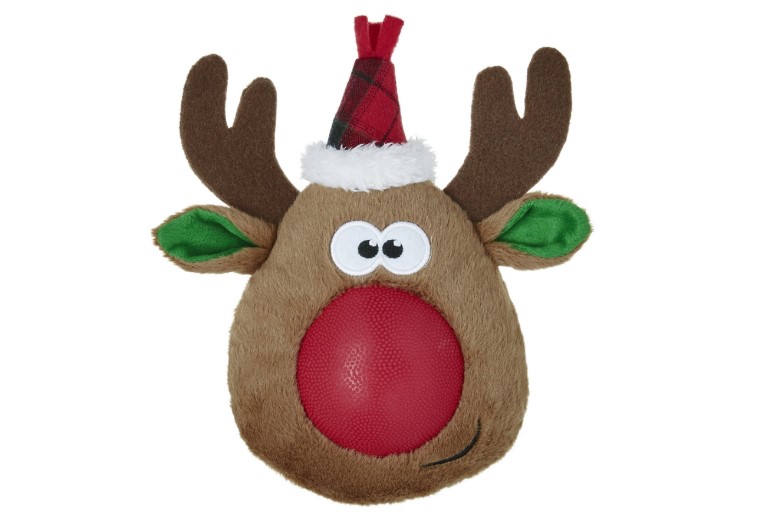 Firstly, who can resist the sweetness of this toy? In addition to being adorable, this toy produces sounds and thus occupies your dog's attention even more. The big red nose and brown horns will surely be the first to be targeted by fur balls.
6. Gnome toy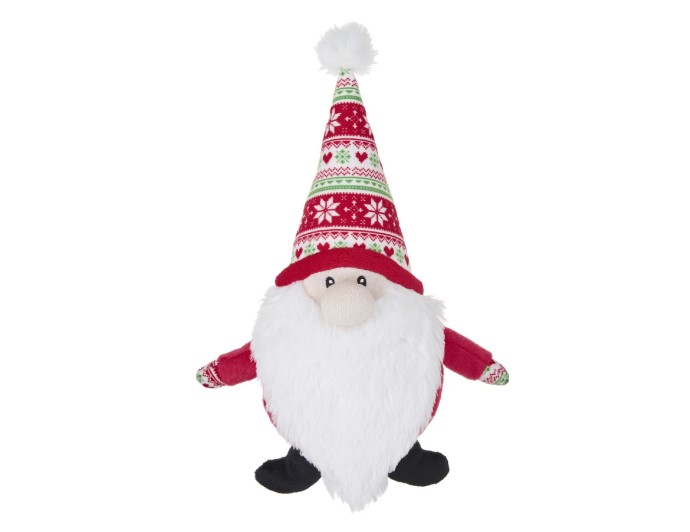 You would probably think at first that this is a decoration for your home, but you are not right. This adorable toy is meant for your pets. What's interesting is that this is a squeaking toy. Although you will probably be accompanied by her sound all day, we are sure that the dogs will have a lot of fun.
7. Toy bone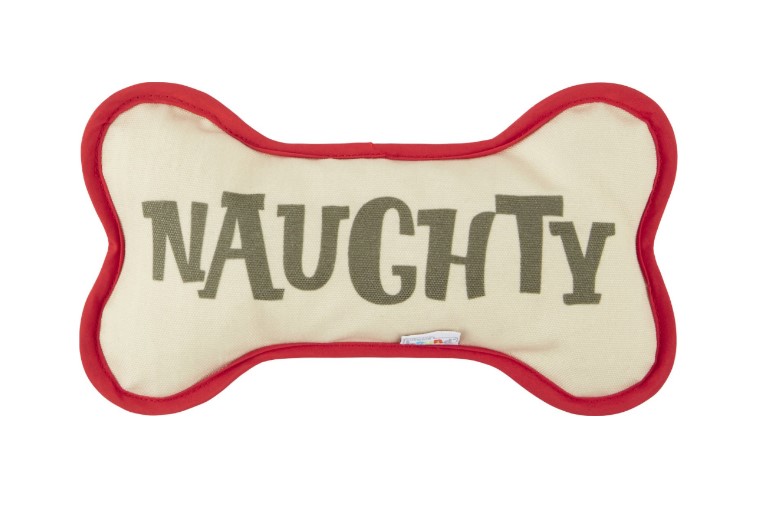 Although it is known that toys are given only to those who were good, we know that even the bad ones are not left without gifts. This toy is a great choice for dogs who are not so obedient. The message written on it says it all. Your "naughty boy" surely deserves this!
8. Play set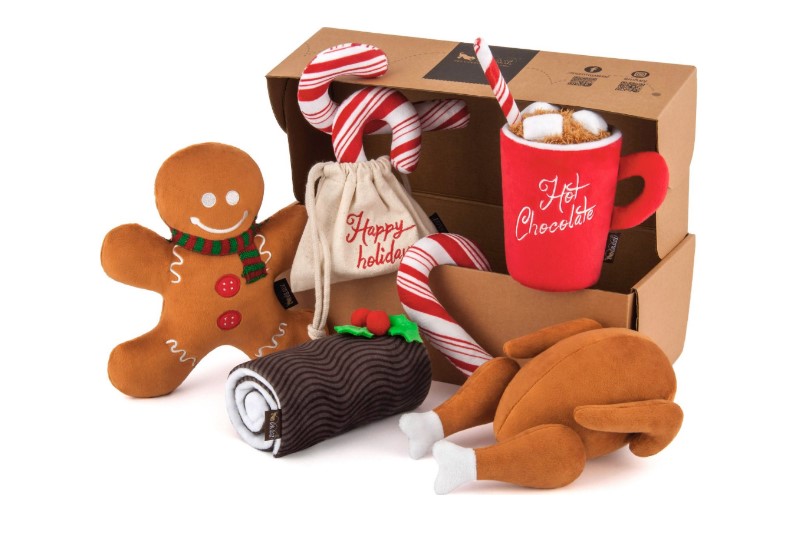 Was your fur ball particularly good this year? If so, then he definitely deserves this. He gets as many as 5 toys in this set! Toy in the form of hot chocolate, gingerbread, candy cane, turkey, and yule log. Even we would love to have this.
9. Rubber trio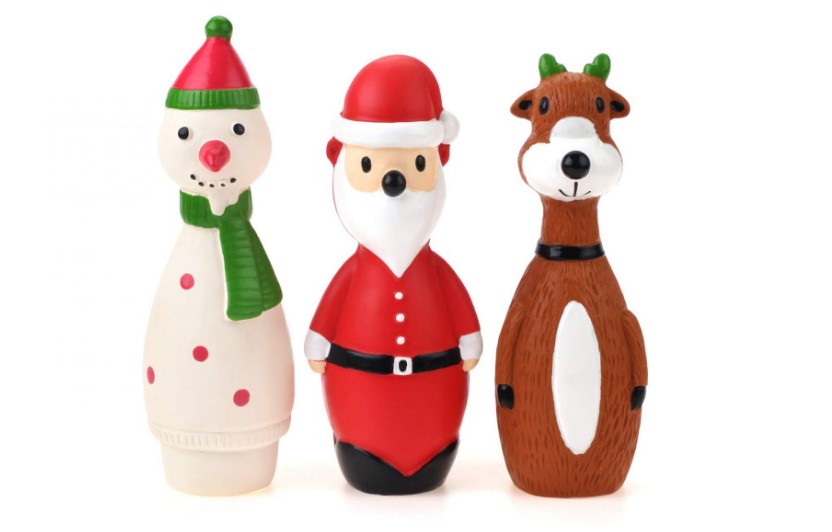 Although not stuffed, rubber toys are a favorite of every dog. Especially if you squeak like these. Snow White, deer, and Santa Claus are ready to entertain and surprise your puppy. For a great price you get as many as 3 toys, can it be better?
10. Snowman toy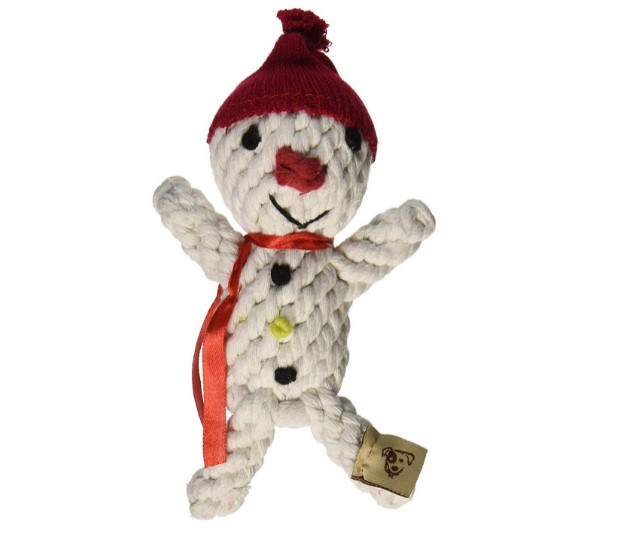 This handmade toy is practical and cute. You can see that a lot of love and attention has been paid to every detail. Snowman even has a scarf and buttons. Dogs will definitely have fun considering it is a knitted toy and is very durable.