Dog ball launcher
Dogs, especially young dogs and puppies need a lot of playing and exercising. If your pet is especially energetic, an automatic dog ball launcher or automatic dog ball thrower would be the ideal investment.
An automatic dog ball thrower basically works by throwing the balls for you. By that, you can sit back and relax. Your dog will still be stimulated and living his best ball-catching life.
Your dog won't only be entertained, but get in some exercise while running after the ball. Regular exercise makes sure to keep your dog healthy and boost his immune system. However, as practical as a dog ball launcher or dog ball thrower is, it can't replace the quality time a dog spends with its owner. That's why you will have to use it in moderation and still make the time to play with your canine companion. The same goes for all dog toys.
However, they are still pretty practical to have at hand. Especially during this time when many of us are working from home.
If you are unsure which one to get, here are some of our recommendations.
Dog ball launcher recommendations
PetSafe Automatic Ball Launcher
"The PetSafe Automatic Ball Launcher is the premium choice in automatic fetch games. Safety and fun are top priority, meaning your dog can play with the ball launcher with or without their human thanks to multiple safety features and motion sensors. Use with 6-D batteries or with the included power cord. The ball launcher includes two standard PetSafe tennis balls, ideal for a game of fetch. In case you want to mix up the game, adjust one of the six angle settings or one of the nine distance settings to really get the game going. Launch anywhere between 8-30 feet. Don't worry about your pup over-working themselves while playing. The ball launcher has a 15 minutes interval rest feature to ensure your pet gets the down time they need in between play sessions."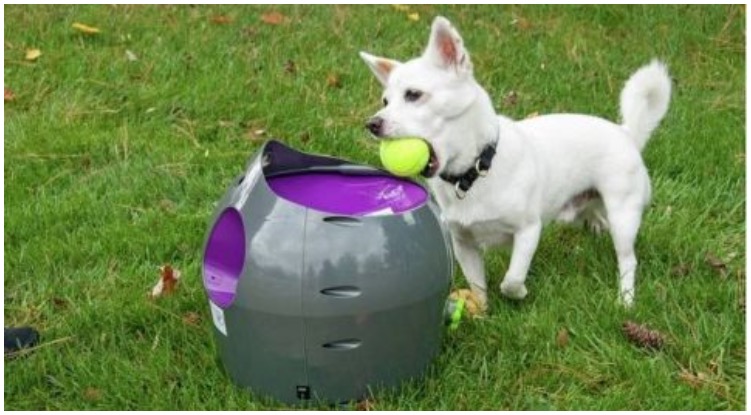 iFetch Interactive Ball Launchers for Dogs
"The iFetch automatic ball launcher lets dogs play fetch to their heart's content! Once your dog places the miniature tennis ball into the top of the iFetch tennis ball machine, this interactive dog toy throws it 10, 20 or 30 feet. Adjust the launch distance with a touch of a button, and let the fun begin. Works with power cord or 6 C-cell batteries. Happy fetching!"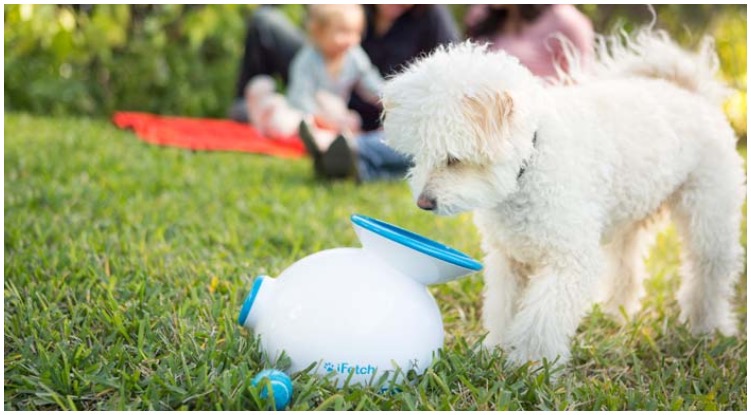 IDOGMATE Interactive Ball Launchers for Dogs
"iDogmate is designed with Arced Wheel for the greatest fun game of automatic fetch. The patented Arced Wheel design prevents any wet or slobbery balls from being stuck and maximize shooting distance.
At iDogmate, we love dogs, so we strive to give our dogs the best. Our mission from day one was to return the favor by giving our dogs what they deserve- premium, holistic, funny products that allow these amazing animals to look and feel healthy and happy while they live life to the fullest."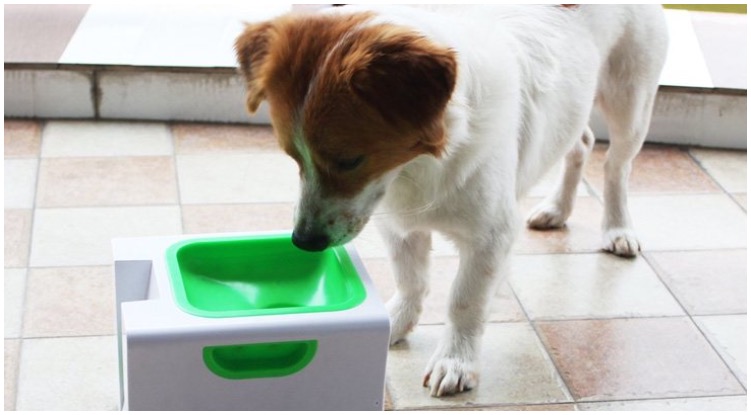 Conclusion
There are different kinds of dog ball launchers out there, however — always make sure to read the reviews! Many of them aren't well made and won't deliver when it comes to actually adequately throwing the ball for your dog to catch.
Again, we will remind you — as practical as these devices are, they can't replace you actually playing with your dog.
It's not just about throwing the ball, but also spending the actual time with your dog, and you two bonding.