dog basket for bike
If you are a sports-type or still ride a bike while going to work or go to the beach by bike, do you know what could make your ride more beautiful? Have you thought about having company while driving? Your dog can be a great companion. Of course, safety comes first, you can find a great dog basket for bike or trailer which will go with your bike.
Why buy a basket?
Dog basket for bike gives you the opportunity to get your dog with you to any destination safely. In addition, it is placed in front of you so that you have the opportunity to observe your dog all the time. And of course, what dog doesn't like the wind while driving?
Dog basket for bike
Now you can find different dog baskets, so research everything well before deciding which one to buy. What is certain is that there is no wrong basket, you just need to see which one best suits your dog depending on size, age, …
Domed top basket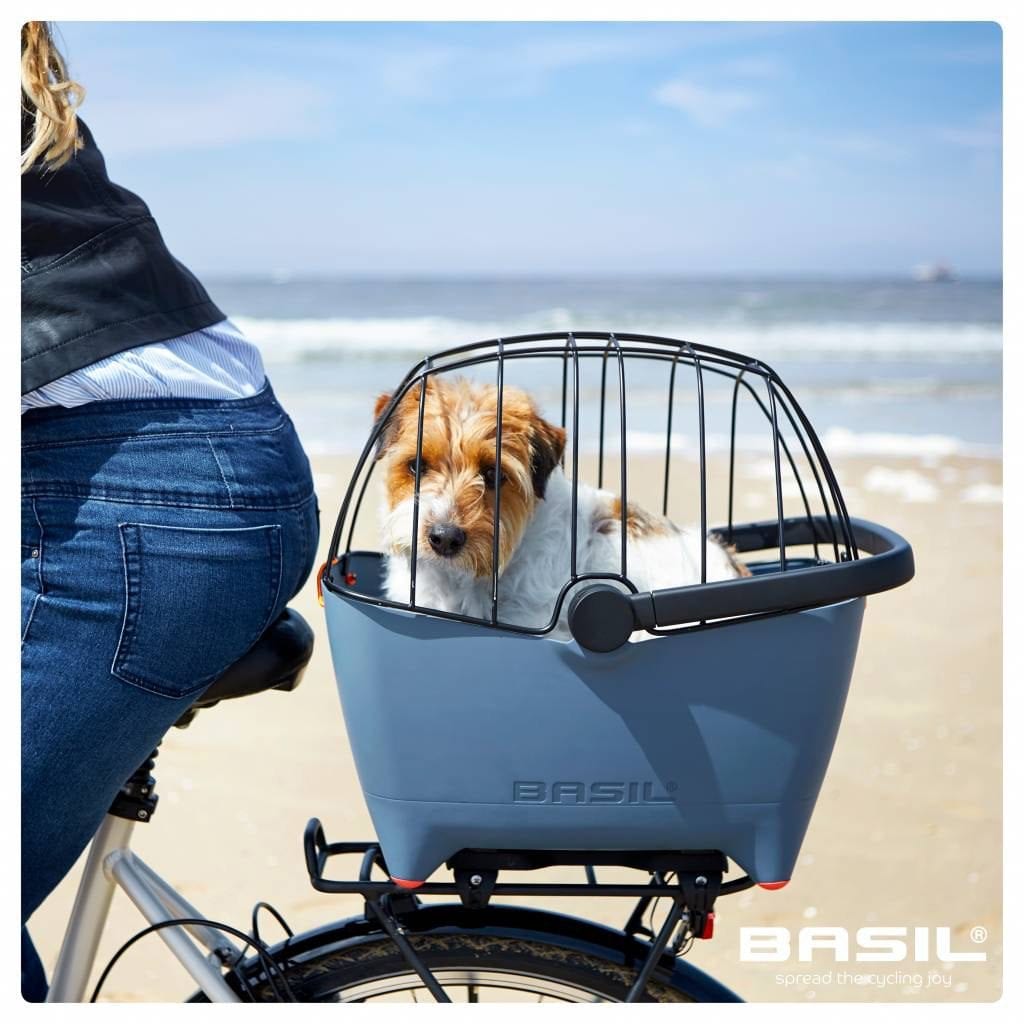 This type of basket has a protection that will prevent your dog from jumping while driving. Often small dogs do not have a sense of where they are so they can jump out of the basket if, for example, they see another dog. For owners of such dogs, the best choice is this breed.
Wicker basket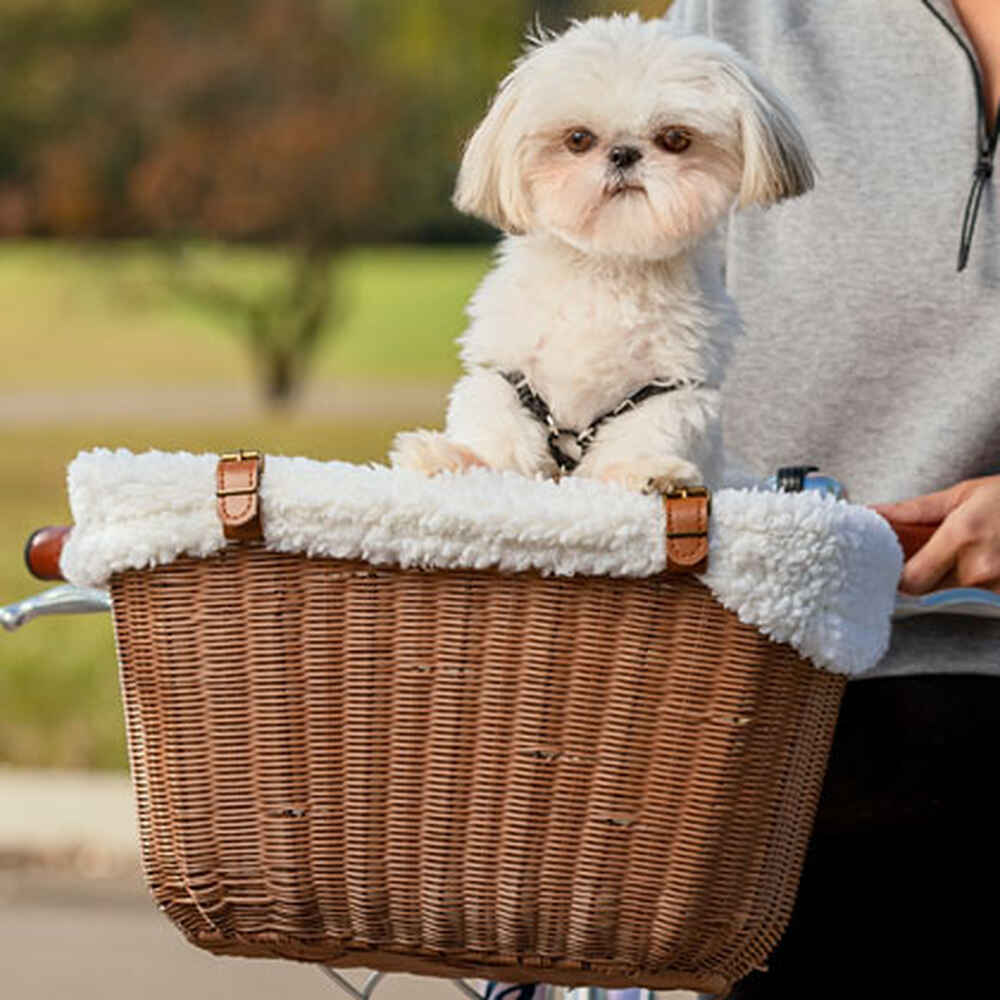 If you are a more simple type then this basket is the right choice. The traditional look of the basket is the most famous and best-selling. If your dog is used to cycling and you are sure that he will rest to his destination, then he does not need anything more than this basket. They usually come in brown however you can choose the color and design of the pillow that comes inside the basket.
Barkbay Pet Carrier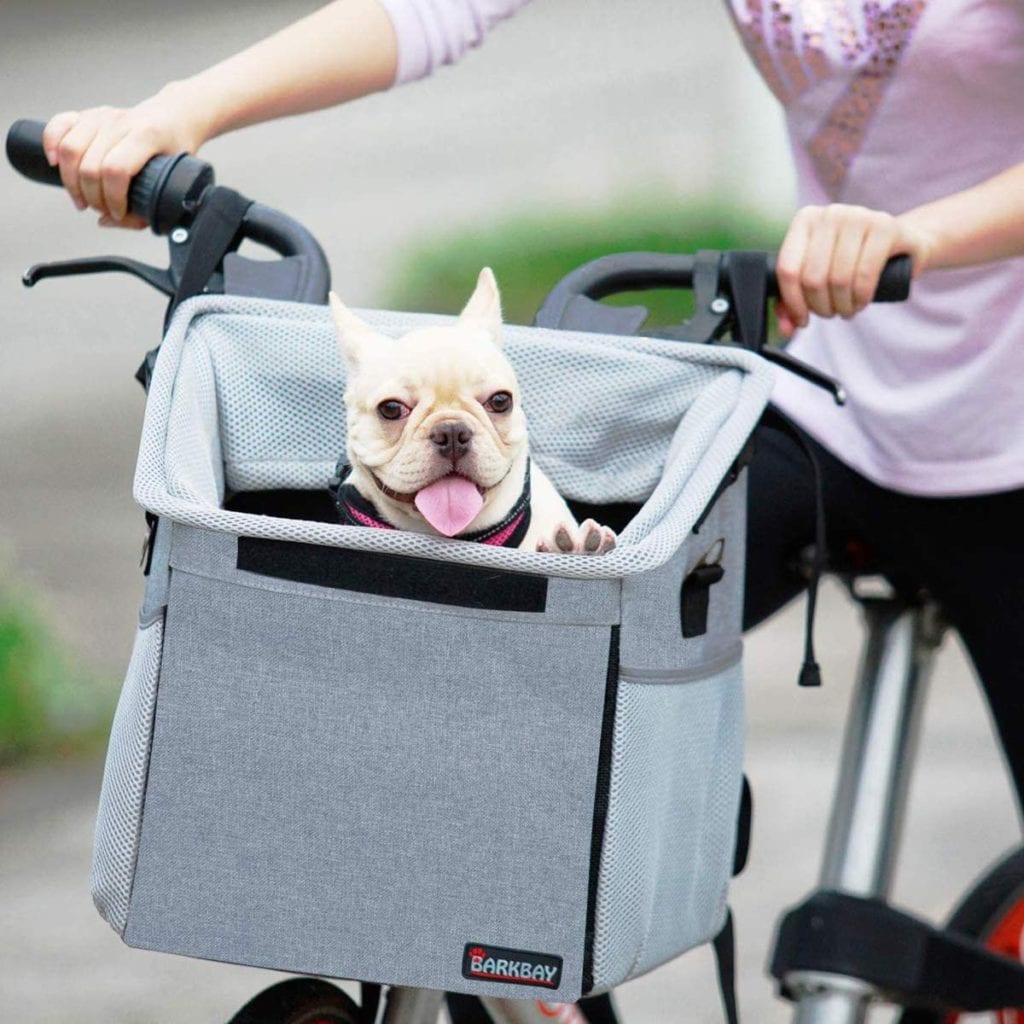 This type of basket is ideal for slightly larger dogs up to 19 pounds. You can use this basket for various purposes. It can serve as a bicycle basket, a dog carrying bag, or a car seat. Inside is a pillow that gives your dog comfort while riding. There are also many storage pockets in which you can put a leash, bowls, water, or toys.
Petall Dog Bicycle Carrier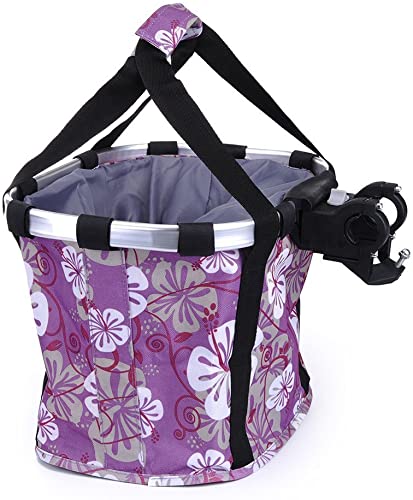 If you have a small dog and love designed baskets then you should definitely buy this one. This basket comes in many designs so you will definitely find one that you will like. This basket provides safety and comfort to the dog during every ride, and most importantly – it is waterproof. The only negative thing about this basket is that it is a little harder to set up but everything is possible with a little effort and concentration.
DoggyRide Cocoon Bike Basket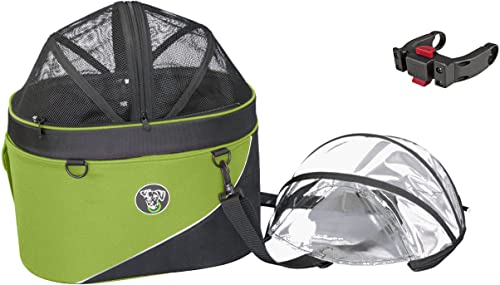 This basket is different from all the others. This basket is made from rugged polyester capable of withstanding harsh weather conditions. With the basket, you also get a part that you can put to protect your dog during rainy trips. This basket can also serve as a car seat or as a travel bed. There is a belt inside the basket that will keep your dog in place while riding.