Baseball has long been considered America's pastime, and with that comes hot dogs, beer, and nice spring weather. While some may argue that attending a baseball game is great the way it is, there may be one thing that makes it even better.
Many baseball teams hold a "Bark at the Park" day, where you're encouraged to bring your dogs to the game. Can we all agree that pups would definitely make baseball games even more fun to attend?!
Seattle's Safeco Field recently held their annual Bark at the Park event, and fan Ande Edlund brought his seven-year-old Golden Retriever, Dash, along. Before this day, Dash could be seen posing for pictures at restaurants and breweries on his Instagram account, but now he will forever be best known for eating a hot dog at Safeco Field.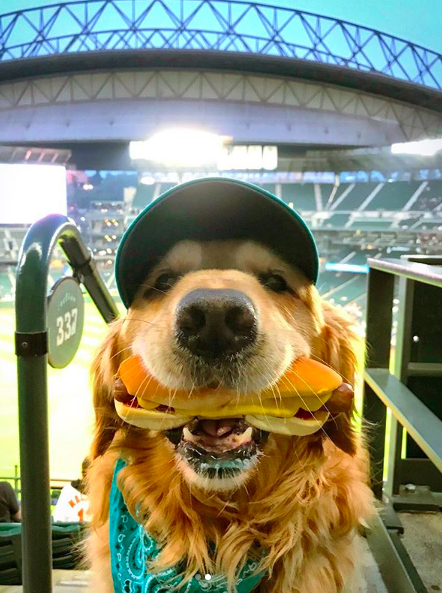 Since Dash is so good at posing, his human decided to have him pose for a photo while they were at the baseball game. With a baseball cap on his head and a big, juicy hot dog in his mouth, Dash posed perfectly while his human snapped away.
Someone in the stands witnessed this adorable moment and decided to whip their phone out and video the little photo shoot.