Dog bed frame
Our dogs deserve only the best! The best dog food, the best toys, and even the best bed! After all, a good night's sleep is very important. However, the best dog beds usually aren't that pretty. So what about a DIY dog bed? Or at least why not make a dog bed frame from scratch that will match your home decoration?
ALSO READ Cheap dog clothes – Easy DIY ideas
As we've already said our dogs absolutely deserve only the best, and these super cute DIY dog beds and dog bed frames are definitely the best!
Dog bed frame – DIYs
The internet is full of creative people who have great DIY ideas, and today we're going to share with you the best DIYs we found on how to make a dog bed and dog bred frame!
Pull-out dog bed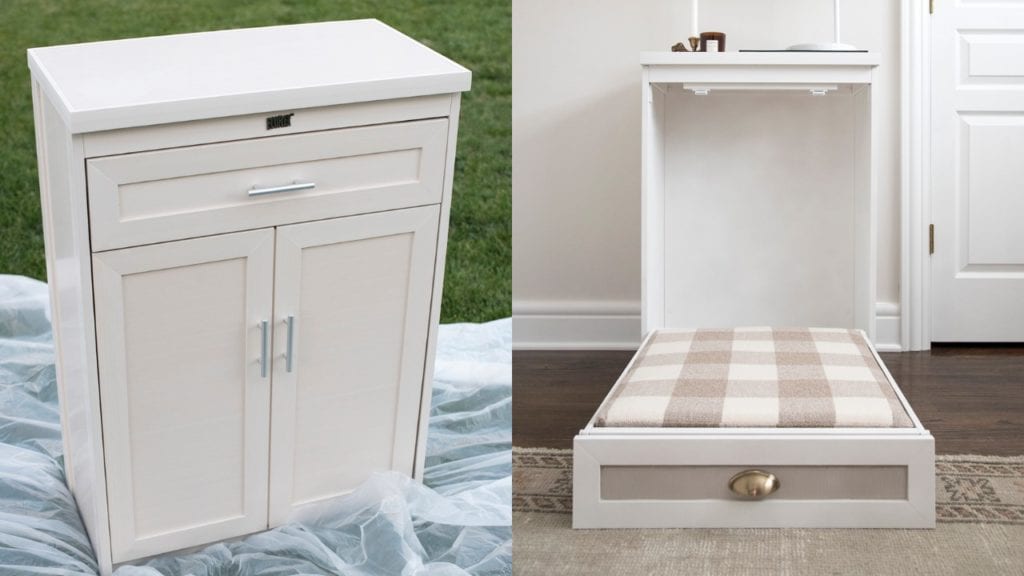 If you want a dog bed that you can easily hide then this Murphy bed from "Room for Tuesday" will be perfect for you!
This DIY might seem a bit complicated, however with the right tools and with a little bit of patience, we are sure you'll manage it!
ALSO READ Dog swimming pool – Cool DIY idea
No sew dog bed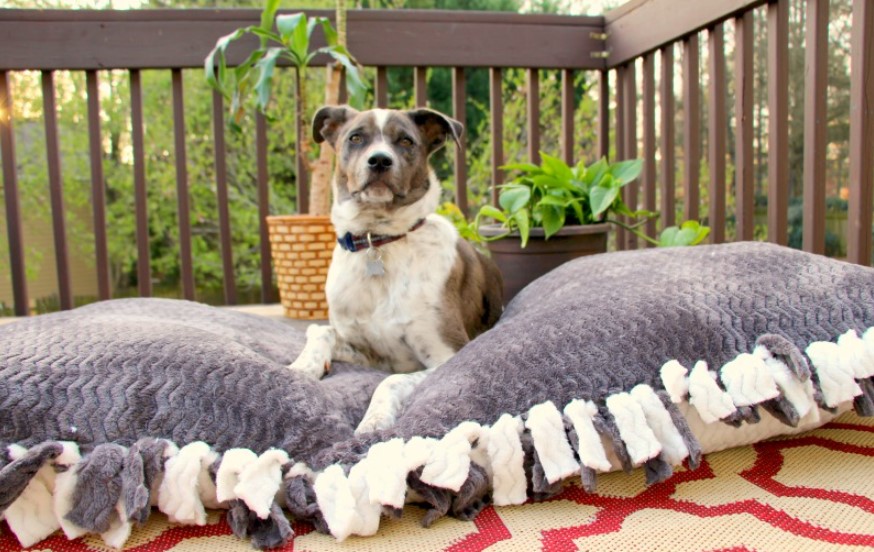 We love easy DIY that can be done quickly, and this no sew dog bed from "Miss frugal mommy" is exactly that! It is super easy to make, and your pooch will absolutely love sleeping on it. This bed doesn't have a dog bed frame, but nevertheless, it's worth checking out!
The materials you'll need:
two fleece choices cut to 1 1/2 yards each
30-50oz polyfil
fabric scissors
measuring tape
You can find the detailed instruction on how to make this dog bed by clicking HERE.
ALSO READ DIY Dog Toothpaste Your Canine Will Love
End table dog bed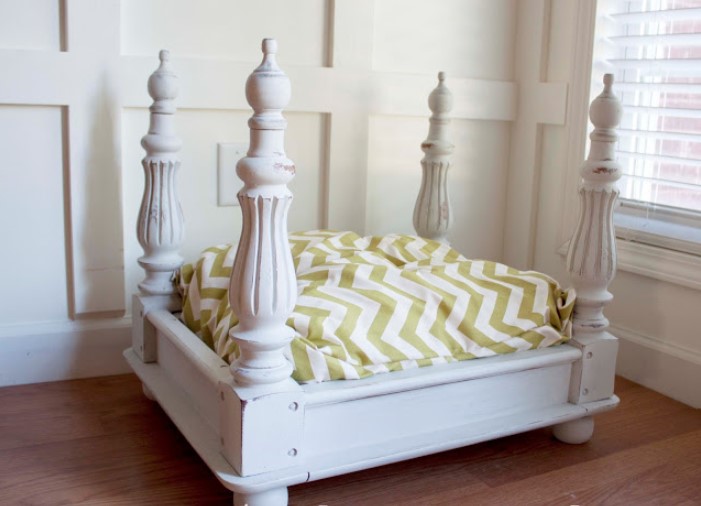 If you have an old end table that you want to throw away, you might want to rethink that! Believe it or not but you can actually make a super cute dog bed out of that old end table!
With just a little bit of imagination, paint and patience you can make an amazing DIY dog pet that definitely wont go unnoticed by any house guests!
To learn how to make this end table (and by the way, it's super easy!) just visit Southern revivals or click HERE.
ALSO READ How to build a dog house: DIY project tips!
Conclusion
In conclusion, making a dog bed frame doesn't have to be difficult nor expensive! Sometimes a blanket and an old end table are all that you'll need!
Sure, buying a dog bed can be an option too, but wouldn't it be amazing to see your dog enjoy something you made with your own two hands?
No matter which dog bed you decide to make we are sure that your dog will love it and enjoy sleeping on it!