Dog beds amazon finds
Finding the right bed for your canine is the first step to make him feel comfortable at your home. While your bed would be perfectly fine for most dogs, and they would even prefer it — it's still a good idea to have a separate place for your dog. That way he knows where to go if he wants to rest and take some time for himself. But if you are unsure as to which one to get, here are our dog beds Amazon finds.
Amazon is the biggest online retailer, and you can find a million different dog beds on their website. However, it can get quite overwhelming when trying to decide which one to pick. So in case you are unsafe, here are some of our favorites.
Dog beds Amazon finds
Furhaven Pet Dog Bed
Pamper your pet with a Furhaven Dog Bed! A luxuriously soft faux fur sleep surface is complemented by suedine bolsters and gusset. Ultra plush, flecked faux fur provides a snuggly soft sleep surface and trims the edges of the bolster for a chic flair.
The two-tone design hides dirt and pet dander better than traditional plush sleep surfaces. The L-shaped bolsters support your pet's back and hips, providing additional support. The L-shape also provides the perfect nook for pets that like to nest into comfort. The two raised, rounded bolster ends allow your pet to lay their paws or neck on the pillowed edge, helping to align the neck and spine. The medical-grade foam core includes a layered orthopedic foam core topped with gel-infused memory foam.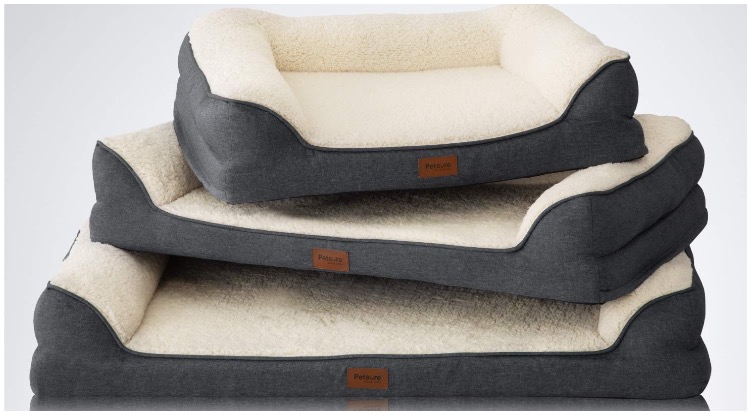 Micro gel beads help keep the bed cooler while memory foam conforms to your pet's shape providing superior support of joints and pressure points. Gel foam has cooling properties reducing the sleeping surface by 1 or 2 degrees, wicking heat away from your pet.
The superior support provided by both foam cores will help your pet reach a deeper, more restorative rest for your pet's health. Available in various stylish colors and diverse sizing options so your pet can sprawl and lounge the day in maximum comfort and style."
The Original Elevated Pet Bed
"Keep your pet healthy, safe, comfortable and cool with a deluxe Coolaroo Pet Bed. Perfect for dogs and cats of all sizes, breeds and weights, Coolaroo elevated Pet Beds help keep your animal cool by increasing air flow to its fur coat and comfortable by reducing pressure on its knees, hips, elbows and shoulders.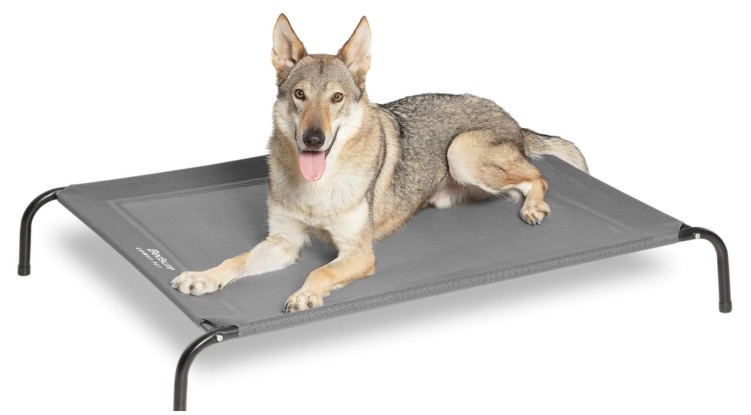 Coolaroo Pet Beds are available in five designer colors and feature high-quality, breathable, 100% recyclable lead- and phthalate-free fabric, which is GREENGAURD certified. This not only helps create a healthier environment for your four-legged friend, but is flea, mite, mold and mildew resistant for optimal health."
Bedsure Medium Dog Bed
"Bedsure Orthopedic Convoluted Foam Dog Bed is designed with rectangle shape for your pets to adequately support an average dog and keep him cool in the hotter months. High-density foam provides long-lasting comfort to help soothe aches and pains, especially for puppies or old pets. Take Bedsure Foam Dog Bed home, let your loved ones jump on the bed and lay down with the most content look on its little face.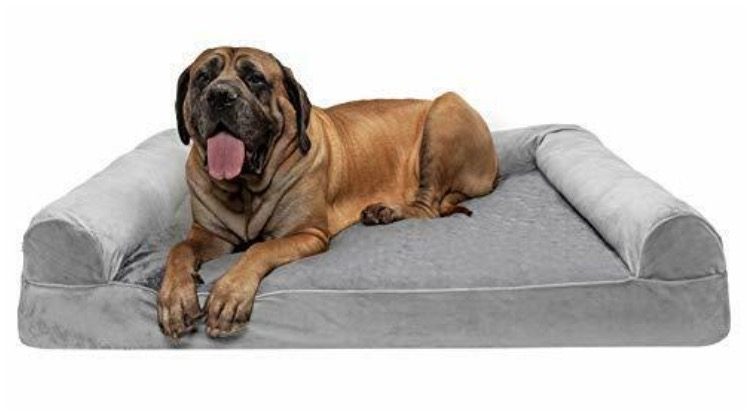 With a flat sleeping surface and ultra-plush fabric on top, this Bedsure Pet Bed is built for pets who love to curl up, as well as those that love to stretch out."