Imagine having a best friend for most of your life. The two of you being completely inseparable, doing everything together, never leaving each other's side – but then, they move to a better place, and you are left on this earth alone.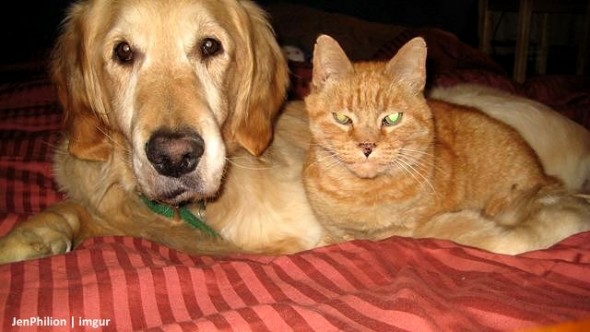 It's incredibly sad to even think about that, but unfortunately that's exactly what happened to one dog.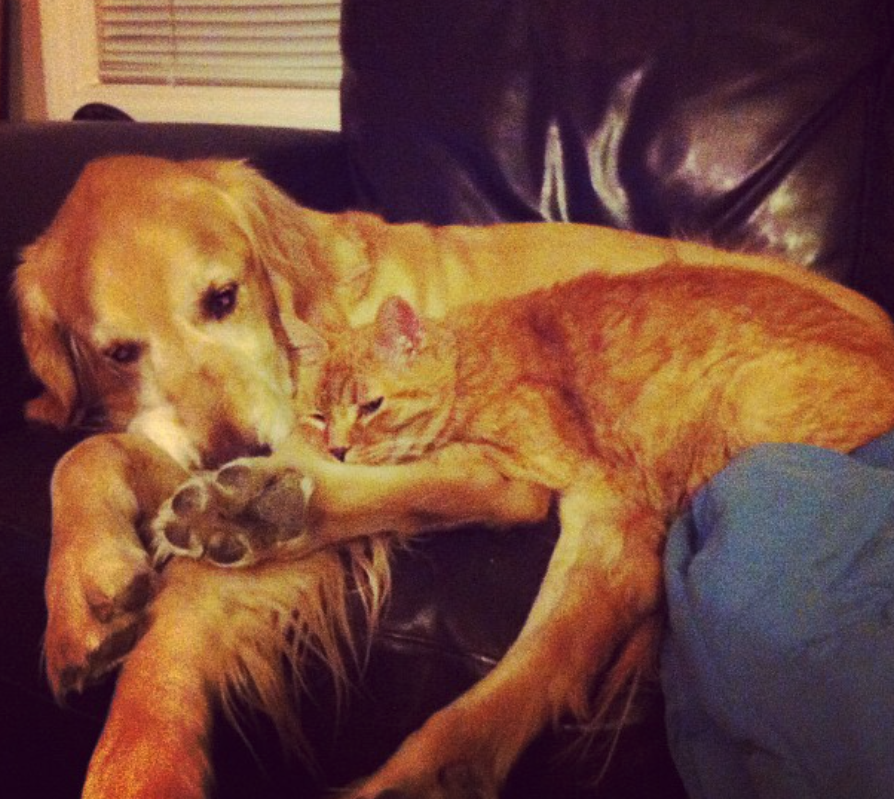 Forsberg the Golden Retriever and Ginger the Orange Tabby Cat were the best of friends for eight and a half years. Both of them were seniors, loved to relax and take things easy. Their favorite thing in the world was to cuddle up to each other and nap on the couch.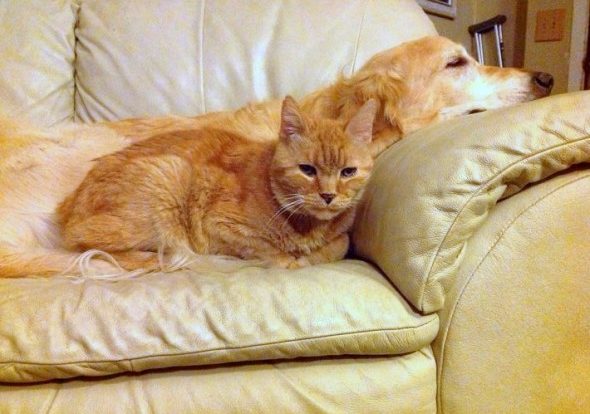 Sadly, Ginger passed away from thyroid cancer when she was 15 years old. Forsberg continuously searched throughout the house for his best friend every day, he did not understand where she went. After some time Frosberg became depressed not having his best friend by his side.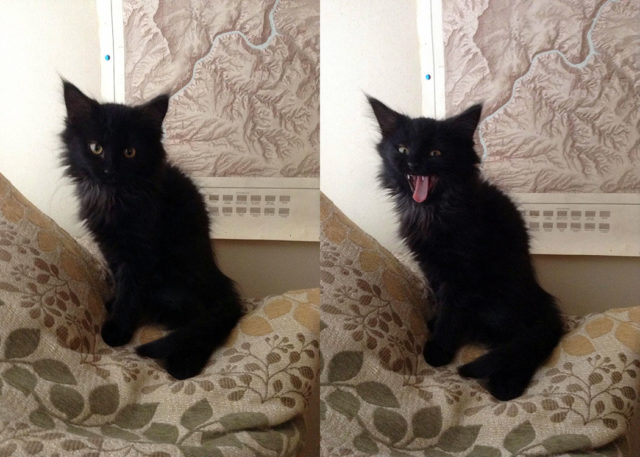 Frosberg's owner, Jen Philion couldn't stand to see her dog in so much pain anymore, so she decided to adopt a new kitten. The kitten she brought home is named Maxwell. Luckily, him and Frosberg hit it off right away!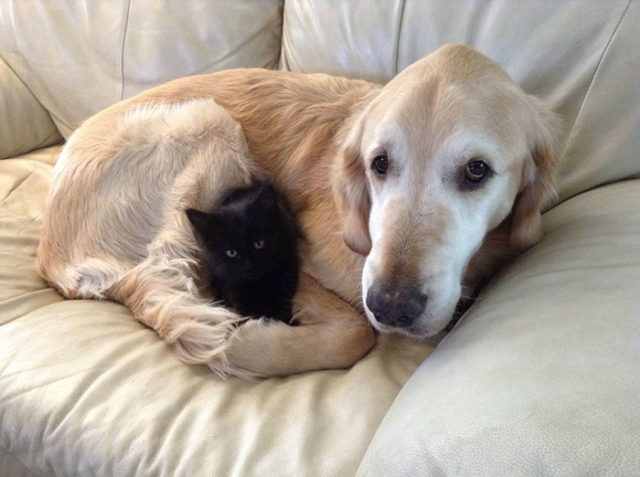 It has now been two years since Max became a part of the family, and even though Ginger will always have a special place in Frosberg's heart, him and Max became inseparable as well. Max cuddles right against Forsberg in the same spot Ginger once did.