Morgan is the proud pet-mom of five, and she wasn't exactly planning on adopting any more fur babies when an orphaned kitten found it's way to her home.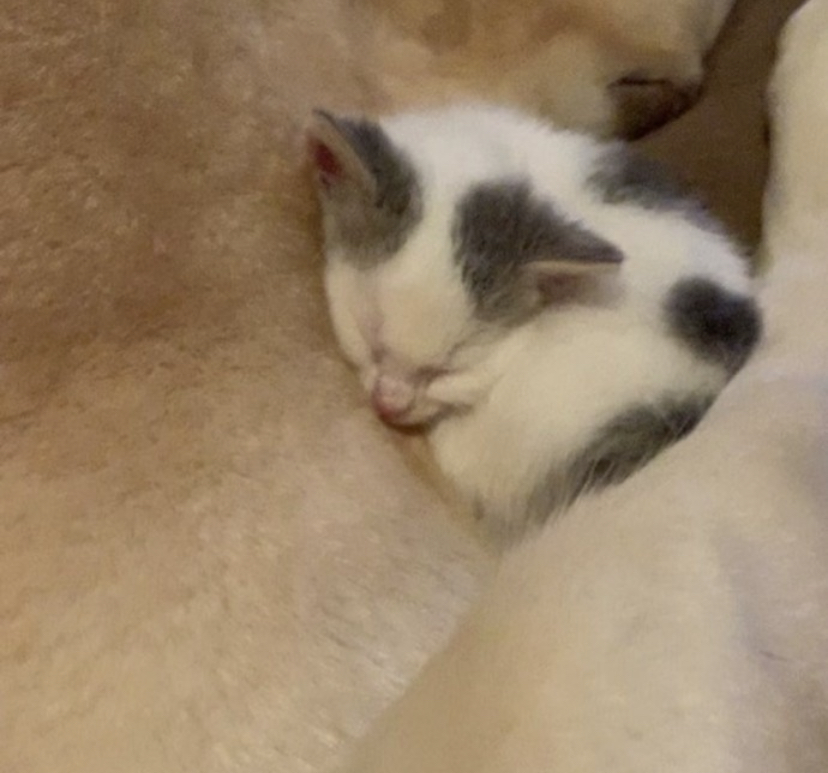 Morgan, found the kitten after hearing some soft meows around her farm, but she didn't know from where exactly they were coming from. She then realized that there was a little kitten in need, so she started searching for her. But due to the kittens unusual hidden place, it wasn't as easy as she thought it would be.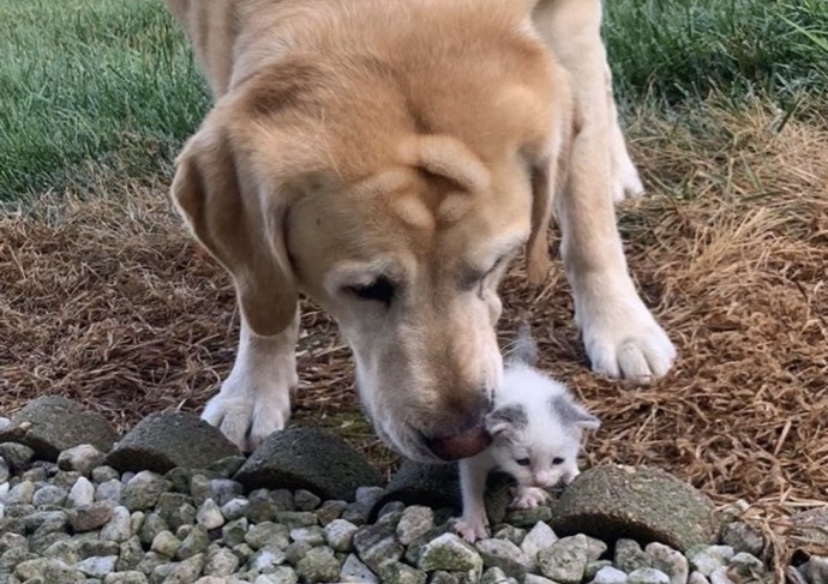 After searching for a long time Morgan decided to bring out one of her cats so they could sniff her out. Which is exactly what they did.
After waiting for a few hours to see if the mom of the kitten would come to look for her, no one came and they knew they had to intervene.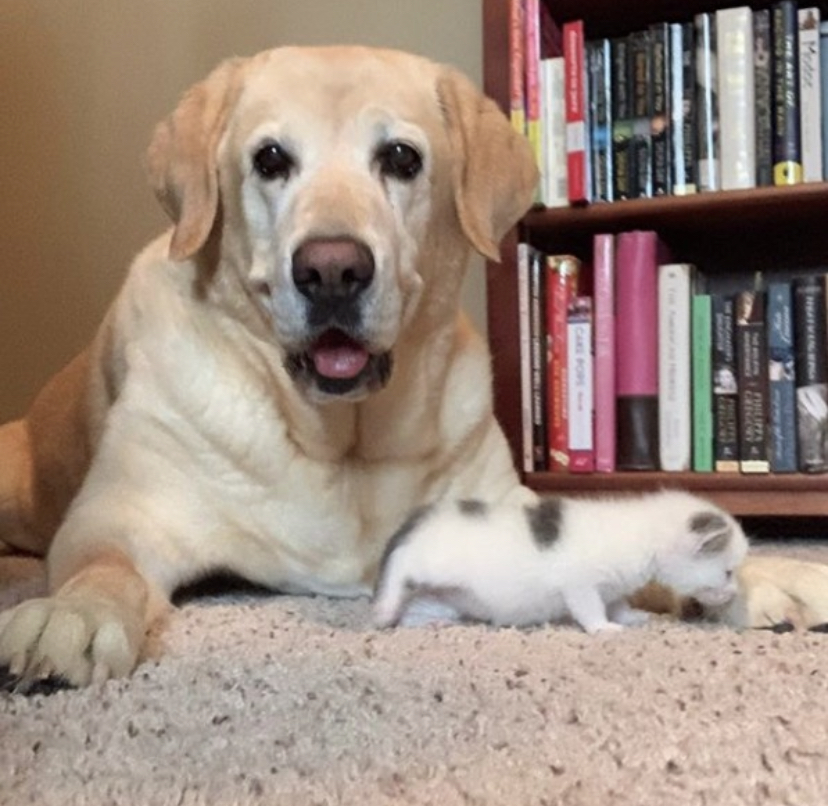 "When it got dark we got nervous about her because we live on a farm where foxes come around a lot, so I went out and brought her inside. She couldn't see a thing and was covered in fleas.", Morgan explained Love Meow.
They named the kitten Polly, gave her a bath, and removed all the fleas off her coat.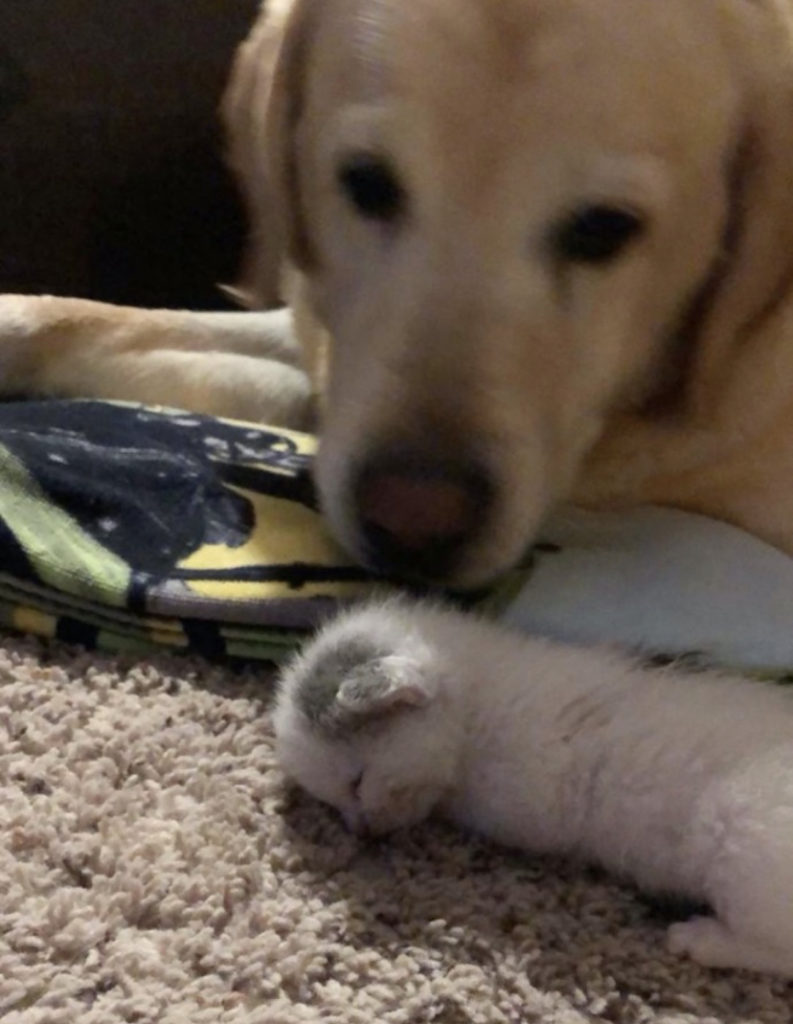 Morgan's 12-year-old dog named Paxton heard the kitten's squeaks and came to check on her. The two instantly clicked and soon Paxton and Polly became best friends. Paxton let Polly cuddle up to him, after which she instantly felt more relaxed and at home.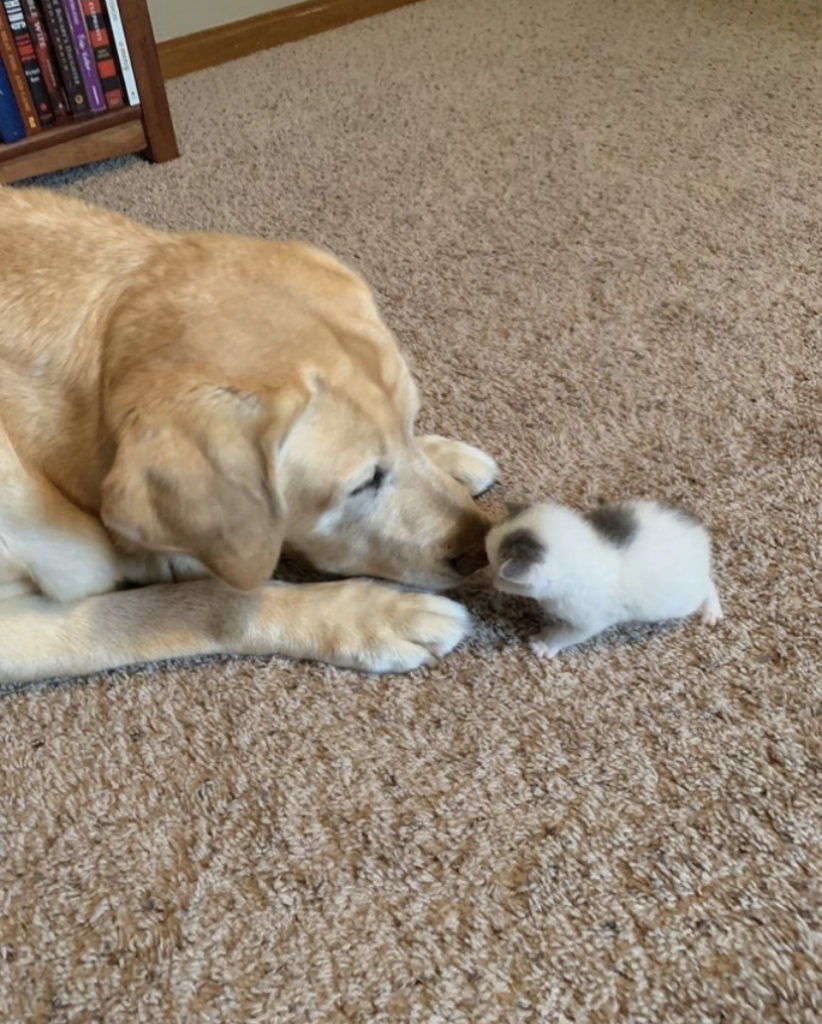 He immediately took to the little kitten and started caring for her like she was his own. She stopped crying, curled up next to him, and went right to sleep.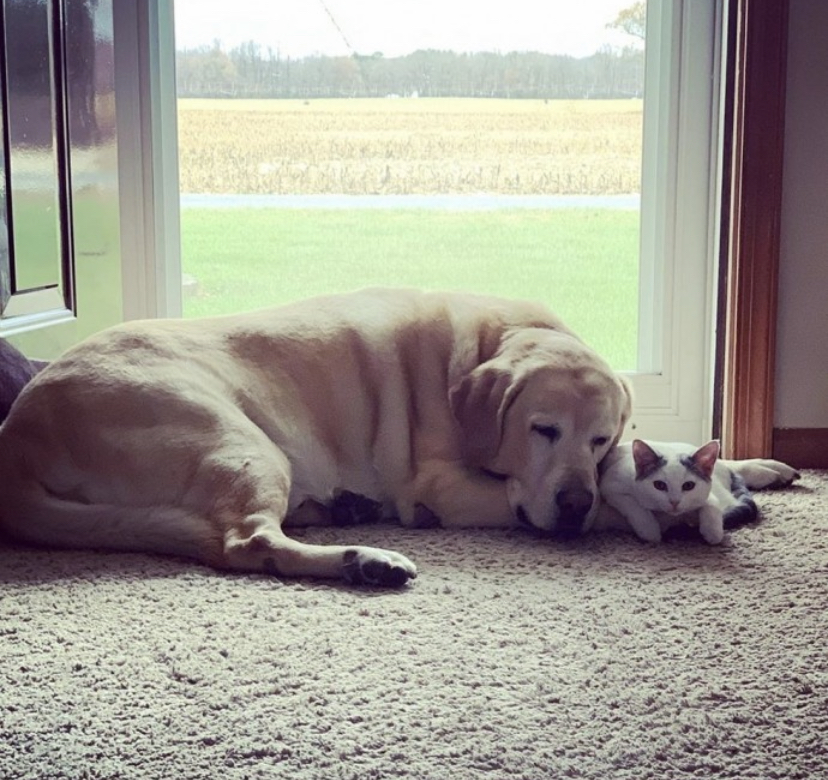 Polly is now 5 months old and big enough to clean herself, but she's still got a lot left to learn from Pax who has already entered his senior years. She now follows Pax everywhere he goes and Pax is always ready to play and cuddle with her.