Finding dog friendly hotels when going on vacation is a real challenge. It's never straight-forward in terms that you can simply book any hotel that says "dog-friendly". This is because every hotel has its own definition of what dog-friendly means and has its own rules.
ALSO READ Dog Friendly Beaches: The Best In The USA
But, don't worry and don't despair. We have gathered the best tips on how to find the perfect dog-friendly hotel so that your pooch can enjoy its vacation too!
Dog friendly hotels – Our tips
Let's first explain what a dog-friendly hotel actually is. Basically, a dog-friendly hotel is a hotel that allows pets, in this case dogs, to stay in the same room as their owners.
However, even though this definition seems pretty straightforward and logical, but the issue is that not every hotel that allows pets has the same policies.
There are so many differences between dog-friendly hotels, in terms of what is allowed and what not. For example, some hotels might have size limits, they only allow small breeds. Besides this breed restrictions are also quite common. Hotels could also put a limit on how many dogs are allowed in one room.
ALSO READ Off leash dog park: Places to take your pooch
This is why it's super important to do research and even call the hotel before you book with them and before your trip. This way you can get all the information on their rules.
With all these different rules, how can someone even find the right dog-friendly hotel? With our tips! There are five crucial things you need to do in order to successfully book a dog-friendly hotel and really enjoy your vacation.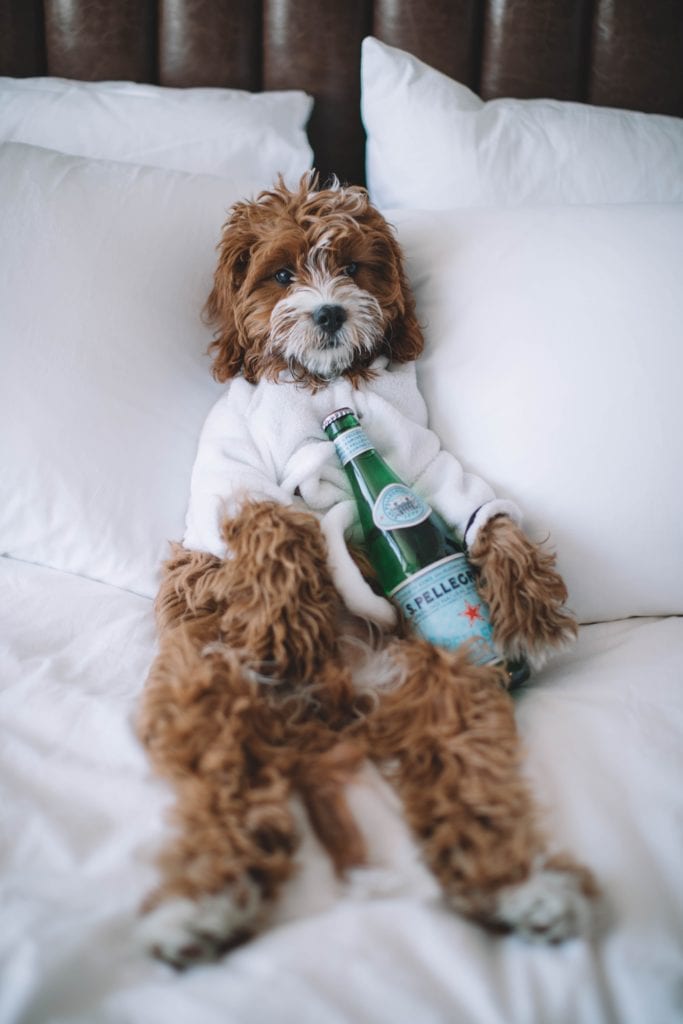 1. Plan ahead and ask questions!
Our first tip is to plan ahead and do your research. Find up to five different hotels that you like.
Call them, ask them questions, make sure that they meet your expectations. Also, always book directly with the hotel over the phone. This way you can ask additional questions.
ALSO READ Dog park: Safety tips you shouldn't ignore
The questions you should ask are:
Is there a dog fee? How much is it?
Is the fee is per night or a flat rate?
Are there breed or weight limitations?
Is the entire hotel is pet-friendly or if there is a designated floor?
Can I leave my dog alone in the room?
Are there dog walkers or sitters available for hire?
Are there are any charges associated with damages from my pet?
Before booking a hotel, make sure there are dog friendly restaurants in the area. This way you'll have a list of all the potential places where you and your pooch can enjoy a nice meal.
2. Book a room on the ground floor
Always ask if you can book a room on the ground floor. Having a room on the ground floor will make your stay a lot easier. By staying on the ground floor you'll take away all the stressful elevator journeys. It will be easier for you to get in and out of the hotel, and it will save you some time.
And frankly, do you really want to go down six flights of stairs at three am just because your dog wants to go potty?
ALSO READ Dog friendly beaches in Florida
3. Choose a hotel that provides you with everything your dog needs
Pick a hotel that will provide your dog with all the necessities like blankets, dog food, bowls, crates, toys, a dog bed and so on.
Of course you can bring the majority of these things with you, but it would be much easier if the hotel you're staying at is already providing these things.
ALSO READ Indoor Dog Park: America's Finest Stay And Play
Besides this, even if you still want to bring all of your dogs belongings with you, there is still the chance you might forget something.
4. With how many dogs are you traveling?
How many dogs are you taking on vacation with you? How many dogs do you own? These two questions are important before deciding on a hotel.
Before booking a hotel, always make sure to check how many pets are even allowed per room!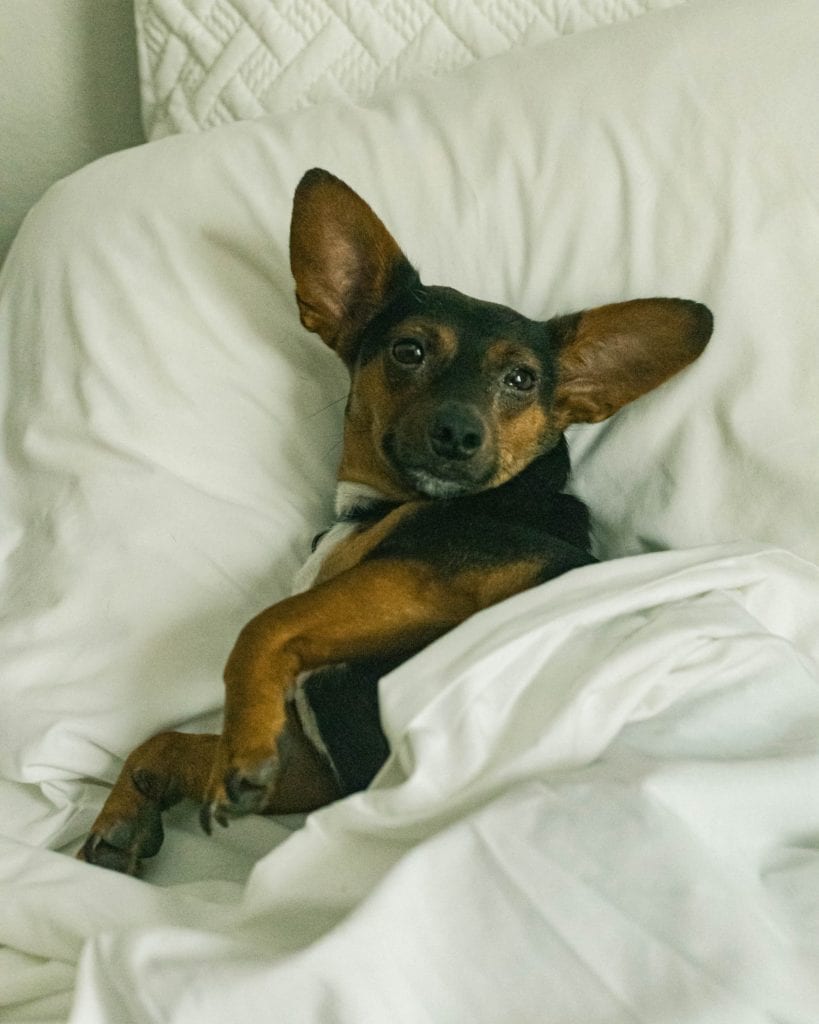 There are hotels that only allow one small breed per room. Other hotels actually allow multiple pets of all shapes and sizes. So it's better to ask up front!
5. What if you can't leave your dog alone in the room?
Remember, in our first tip we told you to ask if you could leave your dog alone in the room. What if the answer is no? You need to be prepared for that too. Because, honestly, most hotels won't let you leave your dog alone in the room for many reasons. Firstly, what if the dog chews up the furniture? What if they pee or poop in the room? There are so many things that could happen.
ALSO READ Dog-Friendly Stores In The USA
Be sure you know what to do if you want to go out without your dog. Have options. For example, ask if the hotel has a doggy daycare. If you have friends in the area, ask if they can watch your dog for a few hours.
You could also find a groomer in the area where you could drop your dog off. Or maybe a boarding kennel, or even a doggie spa where your dog could spend the day while you're out.
Conclusion
In conclusion, booking a room in dog friendly hotels isn't easy. There are so many things you need to take into consideration and think of. Also, there are so many questions that need to be asked so that everything is clear.
However, if you communicate wisely with your hotel of choice and make sure your expectations are met and you understand the hotel rules, everything should be fine.
Lastly, if you're now thinking "But where will I find dog friendly hotels near me?", we have your answer.
One of the best sites to find great hotels is Booking.com. There you can type in the location you want to visit and you'll get plenty of hotels to chose from.
But, always remember, book only directly and by phone, so you can ask all of the important questions!