dog toy basket
If you are a dog owner then you are probably constantly encountering toys in every corner of the home. We all try to make our furry friends happy and buy them a handful of toys. Of course, they, although they always have a favorite toy, have to scatter all the toys. While it's impossible to always keep them in place, a dog toy basket can help you stack them for at least a while.
There are different types of toy baskets and they are all beautiful. However, if you want the basket to fit with your home, here are a few ideas. Also, we will help you to make a basket if you like DIYs.
Dog toy basket ideas
1. Custom dog toy box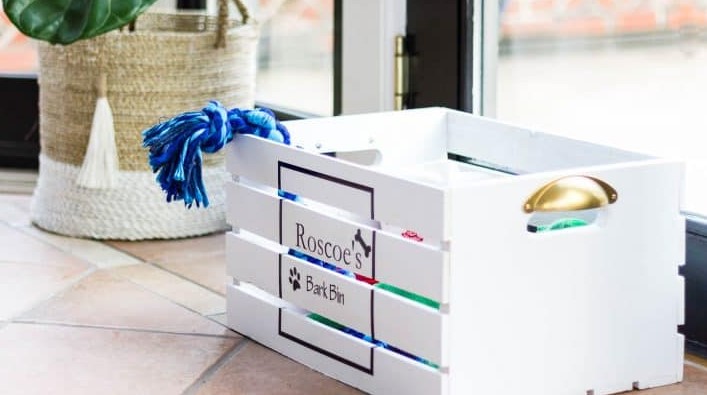 This is a great gift if someone dear to you decides to get a dog. In addition, it looks very nice and can leave a memory of your pet forever. Of course, everything that is handmade is beautiful so you will certainly not regret it and you can choose everything, from the color to the smallest details.
2. Felt dog toy storage basket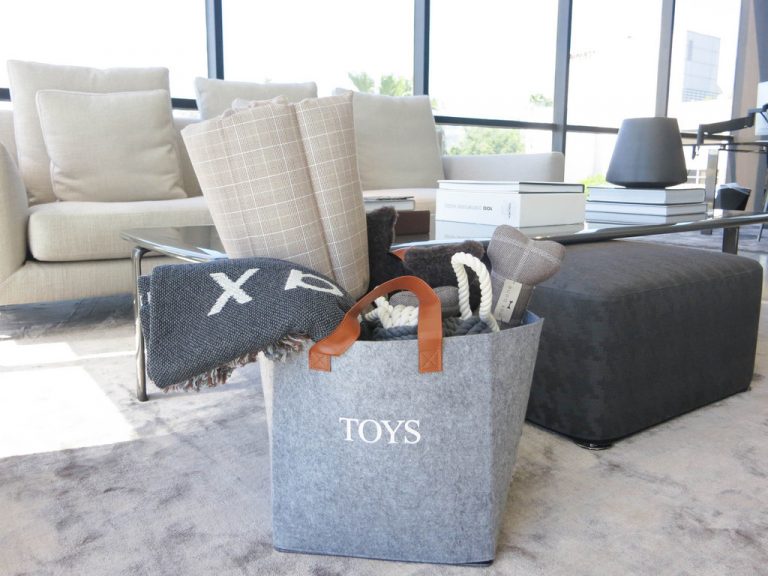 If you like simple and minimalist this is the right choice for you. This basket can stand anywhere because it fits easily and is not conspicuous. There is enough space for all the toys and even some other things like a blanket.
3. Metal toys bucket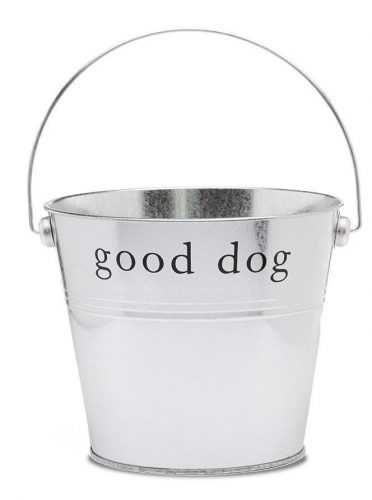 If you have a lot of flowers in the apartment, this type of storage will fit perfectly. It looks simple and has enough space. It is made of metal and you can certainly buy it for little money.
4. Canvas baskets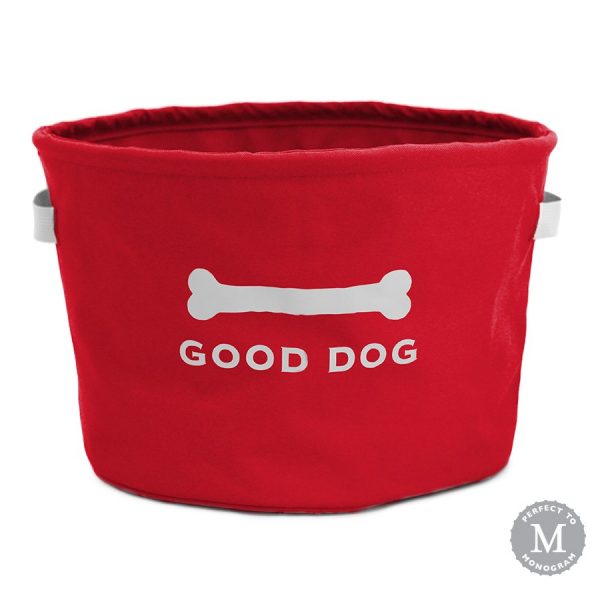 This is one of the more popular dog toy baskets. It does not take up much space, it is interesting and you can find it in different designs and sizes. As for the price, you won't need to set aside a lot of money.
5. Simple basket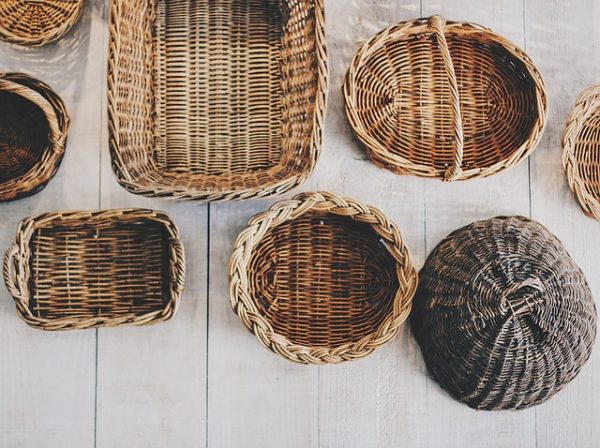 This is standard basket storage. If you love simple and vintage then you need to choose this. They are usually brown, although there are many other options now. The big benefit is that they can't get dirty and are long-lasting.
DIY dog toy basket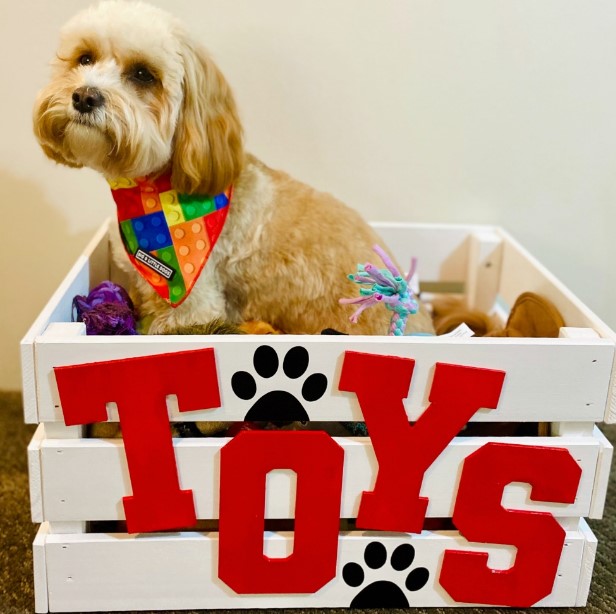 If you are imaginative and like to make something yourself, then you should definitely try to make a toy basket. In addition to being able to do whatever you want, you will surely have fun. There is nothing better than what you make yourself!
The making procedure is very simple. All you need is:
A basket
Can spray paint
1 tin primer
1 tin water-based enamel paint
the letters of your dog's name
wood glue
stickers
paintbrushes
A process:
First put the primer over the whole basket, if you want better results then apply 2 coats. When the primer dries, take the paint and start painting. Be sure to paint in an airy room or outside and wear a mask. It would be best to apply two coats of paint. When the paint dries, if the basket needs to be folded, do so. If you want to paint the letters in a different color then also apply a primer and paint when the primer dries. When you have finished editing the letters, take wood glue and glue them to the basket as you wish. Take stickers and decorate the basket as desired. When it's all done, fill it with toys and enjoy the new detail in your home.