Having a dog means having the responsibility to fulfill all of your dog's needs. Food, water and a place to live aren't the only ones. Besides the basic needs that our dogs have, there are also the ones such as entertainment or mental stimulation. If you just have one dog, and he spends a lot of time inside, he can get bored quite quickly. That's
when dog toys come in handy.
Dog chew toys
There are different types of dog toys out there. Some of them serve the sole purpose to entertain your dog and give him something to chew on. However, don't underestimate the importance of these toys. Because if you leave your dog alone and he starts to feel the desire to chew on something but doesn't have any chew toys on hand — your new shoes will be the target. Yup, we all know that and we all have been there.
Dogs get a stress relief from chewing on things, they keep them busy and entertained. They are also important for puppies whose permanent teeth just start to grow. The chewing will give them a relief from the pain and uncomfortableness of a growing tooth.
If your dog is an aggressive chewer, he will get over chew toys quite quickly. However, if you are on a budget or simply don't want to spend hundreds of dollars on chew toys during your canine's life, there is a solution — indestructible dog toys!
Yes, they do exist. And not only that, you can also make them yourself from an old pair of jeans. If you want to learn how — click here.
However, if you're not feeling particularly crafty at the moment, you can also simply buy a chew toy.
Here are a few of our recommendations:
Chilly bone
If you have teething puppies at home, Chilly bone is the chew toy for you. They can be frozen and soothe your puppy's gums and help with the pain. They're designed for small and medium sized dogs, and the brand recommends supervising your dog when playing with this toy.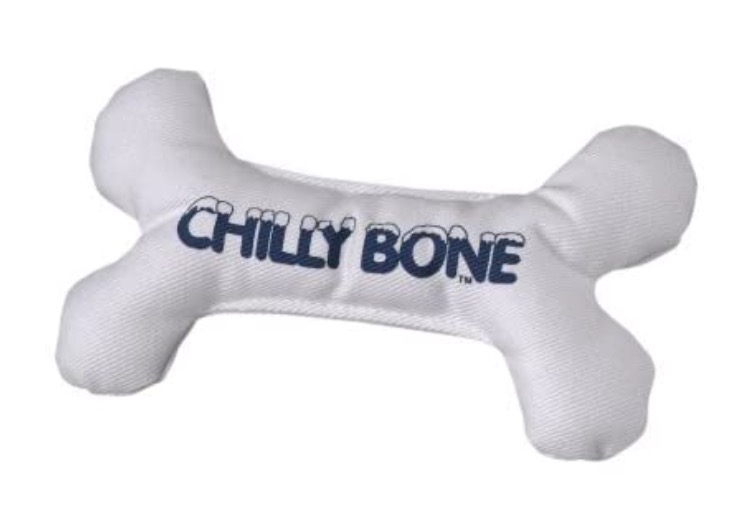 goDog Dragon
goDog Dragon is the perfect toy for heavy chewers and larger dog breeds. They have minimal stuffing and a durable squeaker that's difficult to remove. The brand offers different types of this toy like dragons, dinosaurs and alligators, as well as multiple sizes, including large and extra-large for bigger dogs.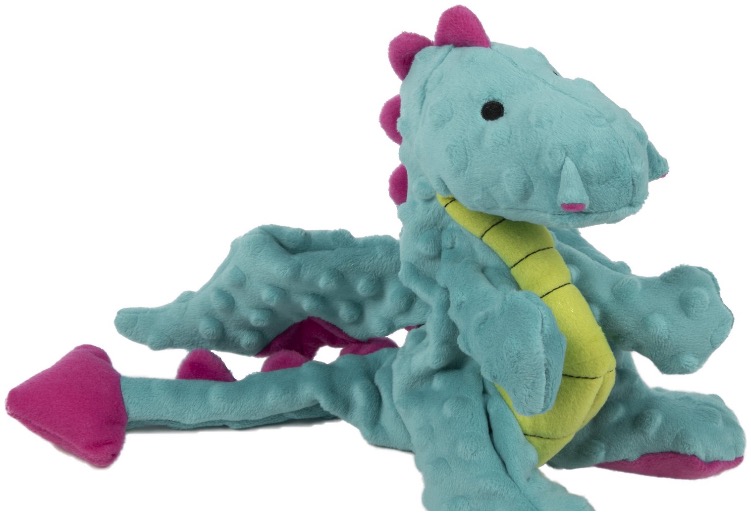 Kong Classic dog toy
Kong toysare famously strong and durable, and initially designed in the 1970s for dogs with "destructive chewing habits." The classic KONG toy is made from natural red rubber and can be stuffed with KONG's Easy Treats or other delicious snacks like peanut butter.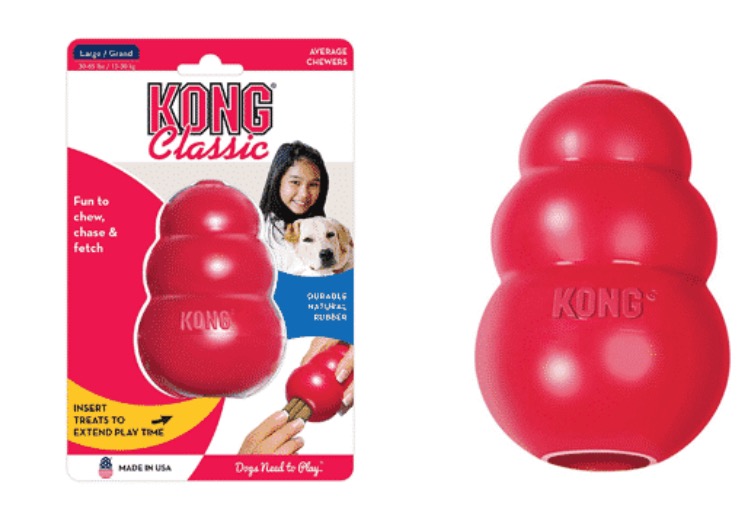 Dog puzzle toys
The other type of dog toys are puzzle toys. They will do much more than simply give your dog something to kill time with. Puzzle toys are a great way to develop your dog's cognitive abilities. They will challenge your dog mentally, and he will have to actually use his brain power to solve the different types of tasks that these toys require.
Dog puzzle toys and games will provide your dog some mental but sometimes also physical exercise. That can help with decreasing anxiety, decreasing boredom but increasing his problem-solving skills. You can also take part in these games and add things such as treat to even further stimulate your dog.
However, dog puzzle toys and games can get pretty pricey. But there are still ways to work around that, you just have to be creative. There are different ways to make dog puzzle games yourself, from the classic treat hidden under a cup to more sophisticated ones. To read some amazing tutorials on DIY dog puzzle games — click here.
However, if you are more interested in buying some games that will challenge your dog, here are some of your recommendations:
Dog smart puzzle
The Dog Smart Interactive Puzzle is a great beginner puzzle. It's basically a dog treat dispenser that will challenge your dog's brain and keep them engaged! There are nine removable treat-dispensing compartments that your dog can remove to reveal the hidden treats. It's like hide and seek, but with treats!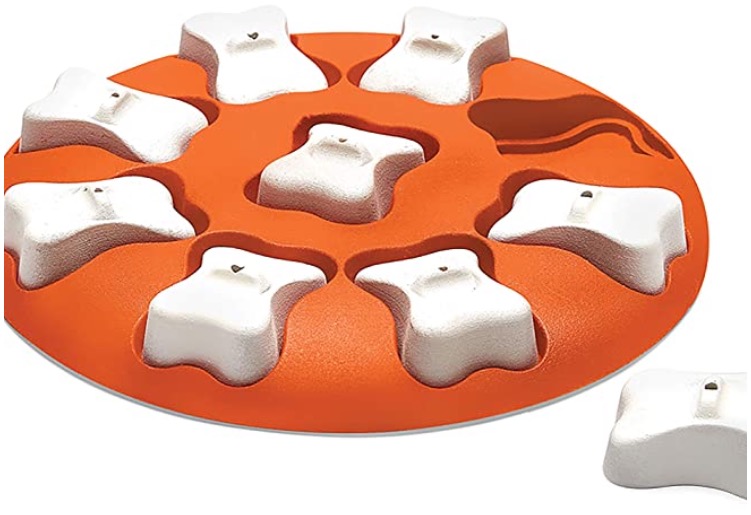 Puppy tornado
Puppy Tornado is a spinning dog treat dispenser game. It features three tiers with 12 compartments for snacks or kibble. Encourage your pup to spin the layers to reveal the rewards.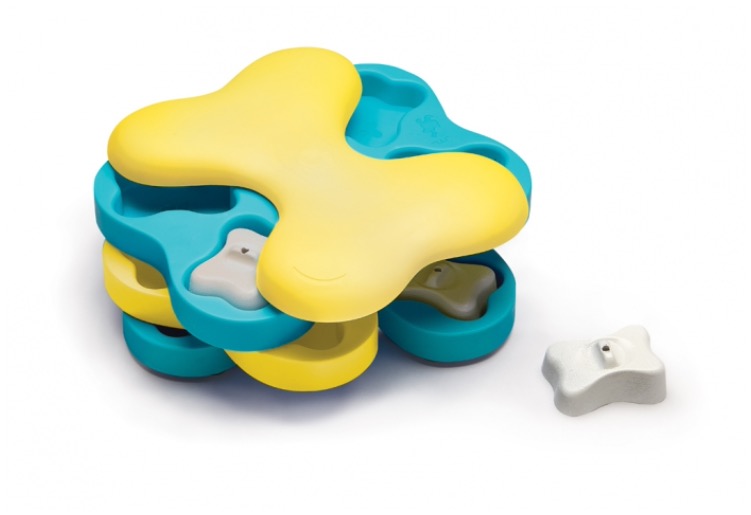 Dog brick
Dog trainers love doing what they call "nose work" with with dogs who need an outlet for all that energy! The popular Level 2 Dog Brick is one of the best dog puzzles for sniffers and has three different treat feeding features.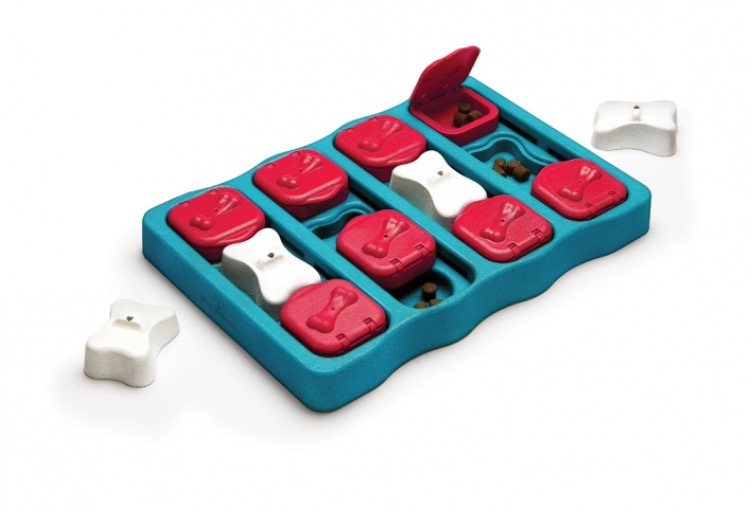 Conclusion
While some people may believe that dog toys are unnecessary, that's simply not the case. Entertainment and mental stimulation may not be the basic needs of a dog, but they are important for his overall well being. They can help dogs to fight conditions such as anxiety, separation anxiety, boredom or even depression. By activating your dogs brain power he can regain confidence in himself. On the other hand, every dog owner should also have some chewing toys at home. You never know when your dog will feel bored and start to chew on whatever is close to him. It's better that the thing is an inexpensive toy than expensive furniture or shoes.