Obesity in dogs is a growing problem for a lot of dog owners. This is a serious problem which can lead to a number of health issues like arthritis so it's important to keep your pet's weight in check.
According to recent data, in the United States alone, over 55% of household dogs are overweight or obese. Chonky dogs aren't happy dogs.
And that is exactly what the owners of these five formerly obese dogs have realised and put their four legged friend on a diet.
Take a look at these five unbelievable before and after pictures!
Dennis The Dieting Dog Lost 79% Of His Body Weight With A Healthy Diet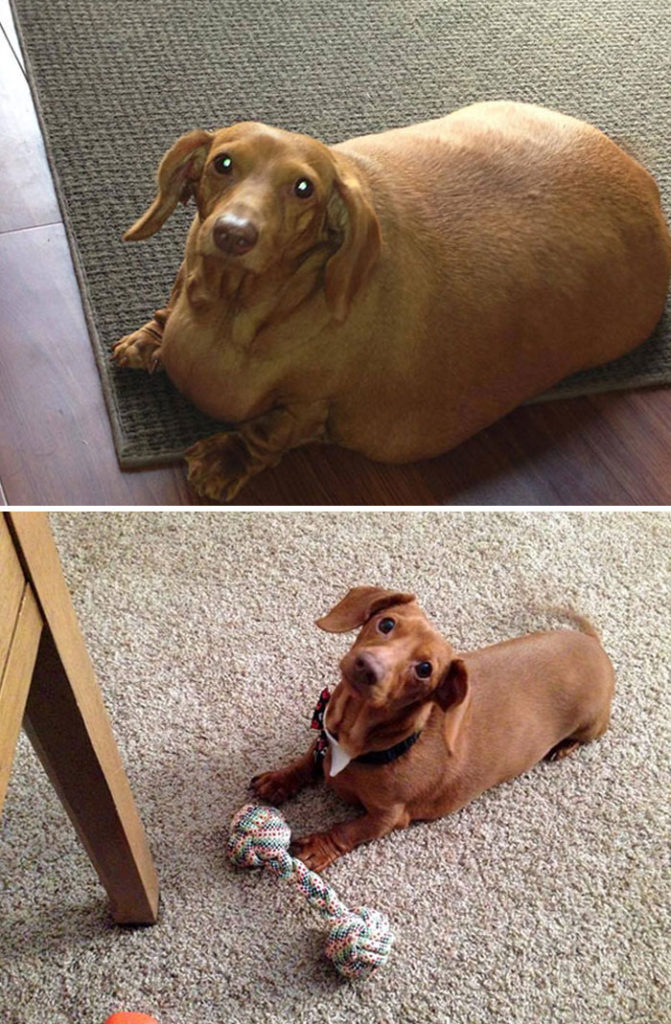 If You're Considering A New Year Resolution, Think About Making Yourself A Priority. From THICC to Slim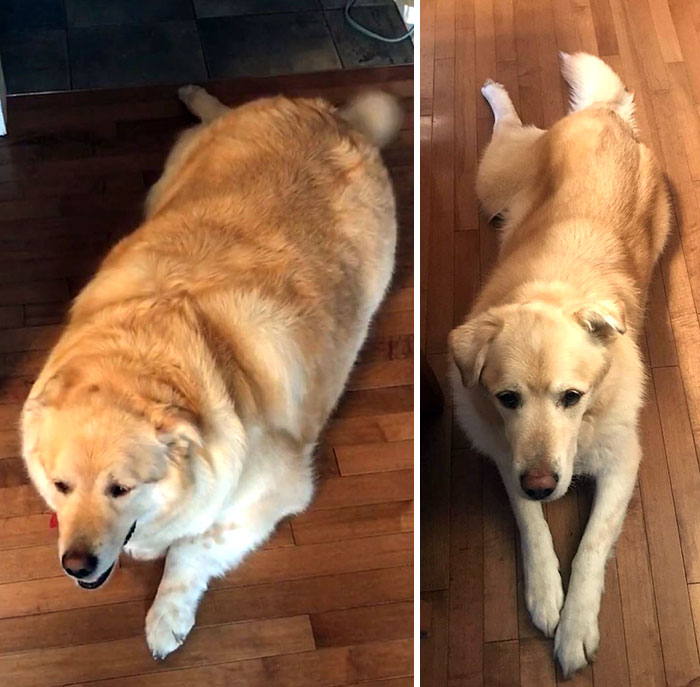 Handsome Ex-Chonky Boi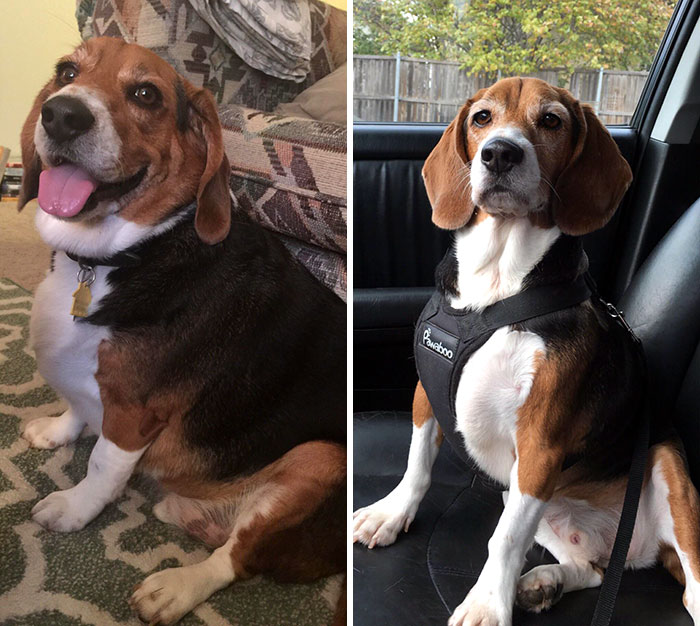 We Adopted On October 27th. She Was Very Overweight. She's Lost A Pound A Week And Gained So Much Energy.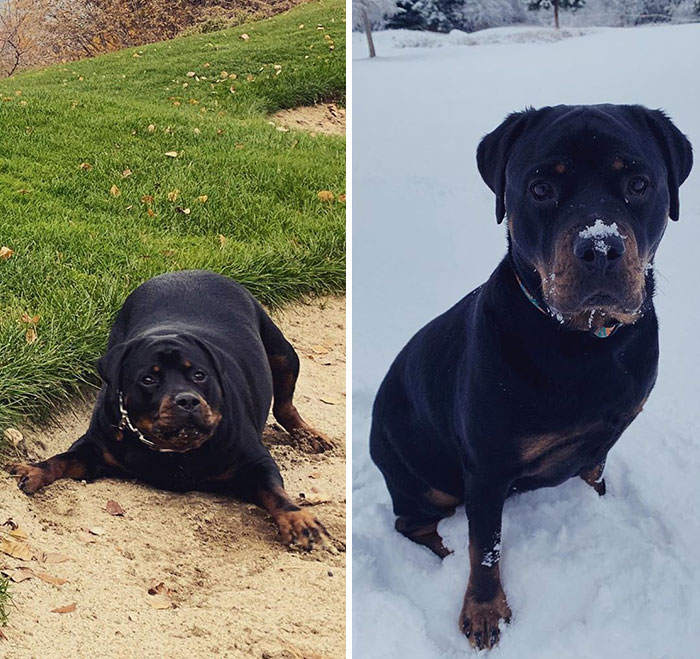 Before & After. 114 Lbs (Halfway Through His Weight Loss Journey) To 75 Lbs In 2019. Looking Good Shiloh!