Who could stay calm when meeting a golden retriever for the first time? Well, this German shepherd sure couldn't!
The owner of a beautiful golden retriever named Bailey decided to adopt a German shepherd puppy as well, so they can keep each other company, and these two clicked right away.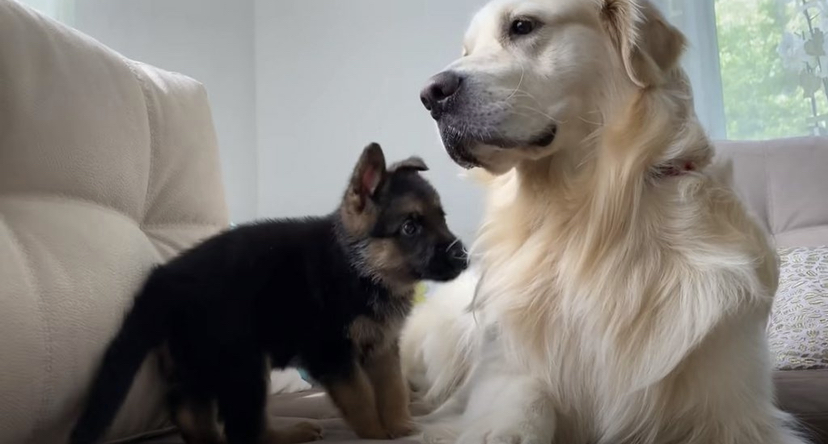 As the owner carries in their new German shepherd puppy named Rocky into the living room, their golden is completely taken over with excitement. But the puppy was excited as well!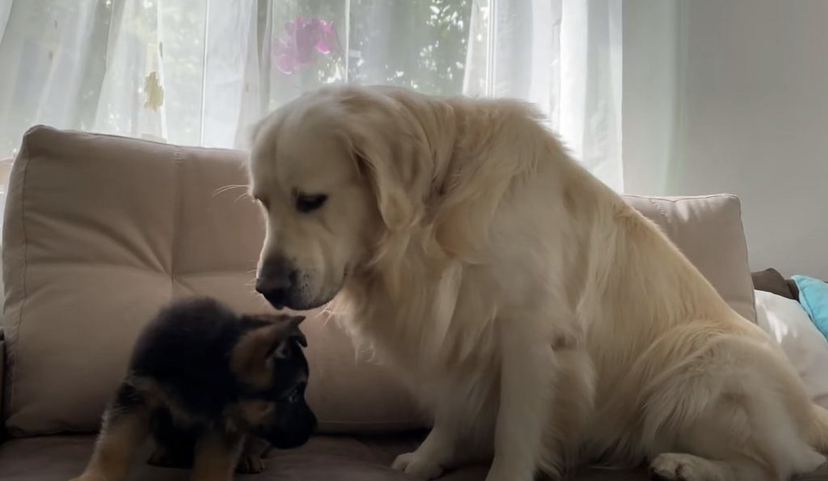 Their dad finally puts Rocky down on the couch and the curious pup starts wondering around on it and getting a closer look at his new brother.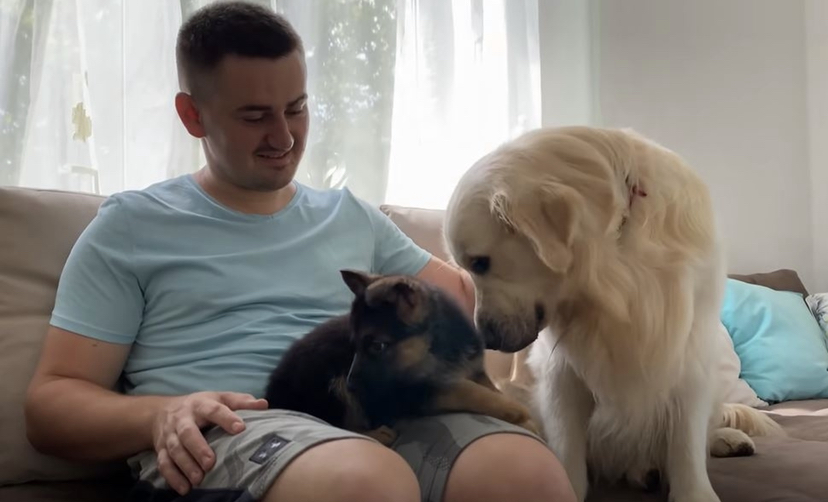 The two brothers were hanging out on the couch for a bit longer before they moved to the floor. Bailey then gets zoomies and desperately wants to play with Rocky.
We are completely sure that these two will become completely inseparable in the future.