Who could resist the gentle and loving aura of a golden retriever? This baby deer sure couldn't!
After meeting the golden retriever boy, a baby deer decided to give him some smooches. The golden retriever was a bit surprised and confused by the situation but it seems that he did not have so much against it.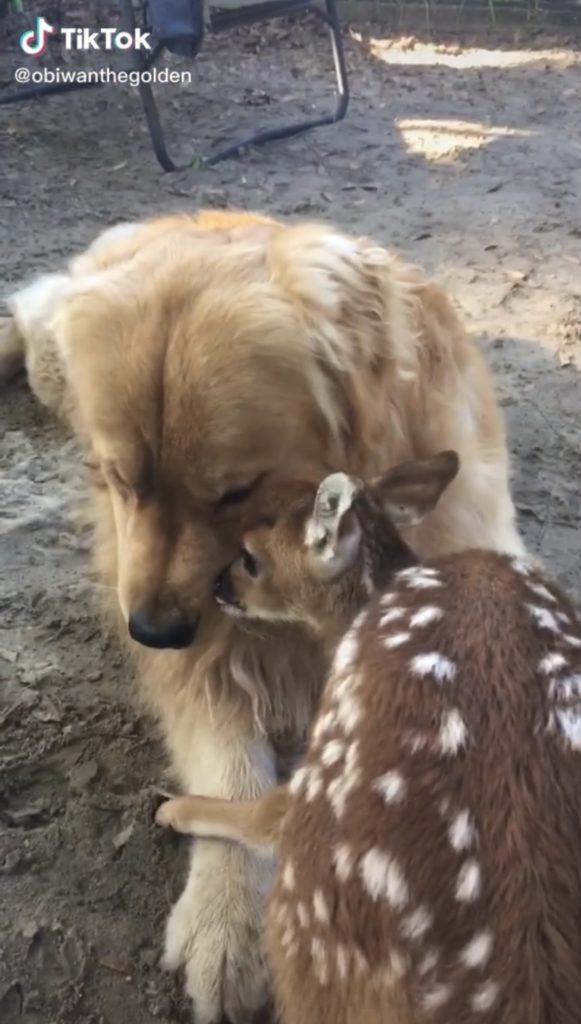 The heartwarming footage was shared on TikTok by the account @obiwanthegolden just yesterday and is already a big hit on this social media platform. Over 600 k people watched the video and 60 k gave it a like.
People were also sharing their love for the video in the comments.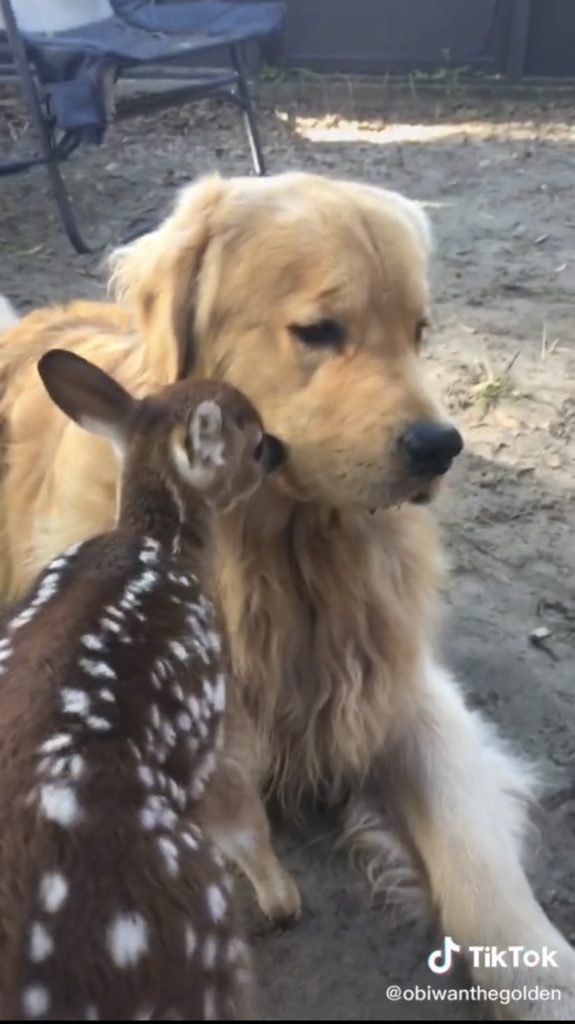 One user wrote: "Such a good puppy! Goldens seem to attract other animals – they exude calmness."
Another one commented: "Baby dear thinks is the mama"