Barclay is a golden retriever boy that has a four-year-old duck named Rudy as his best friend. And we think that these to really could teach a thing or two about friendship to the whole world!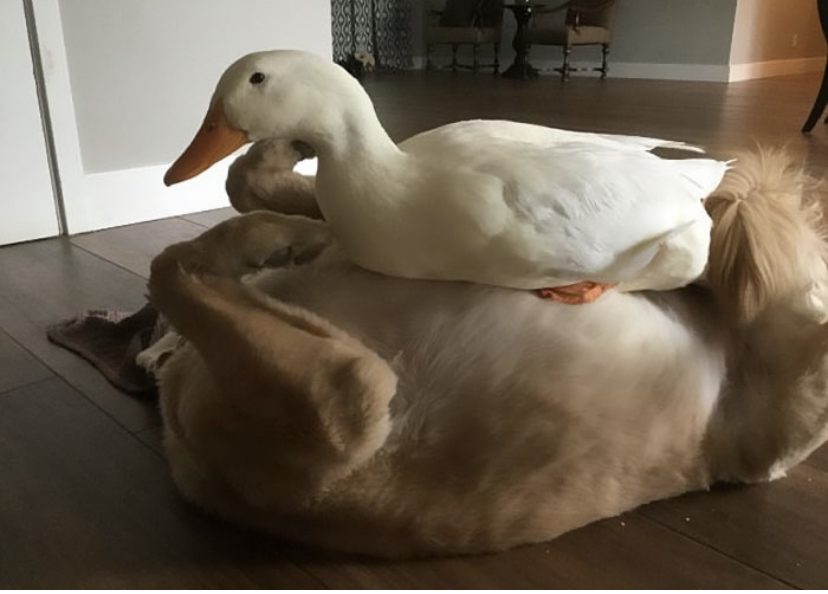 As all besties, these two also had quite the bumpy start. Barclay loved to steal duck chow, so the ducks would always chase him around the farm.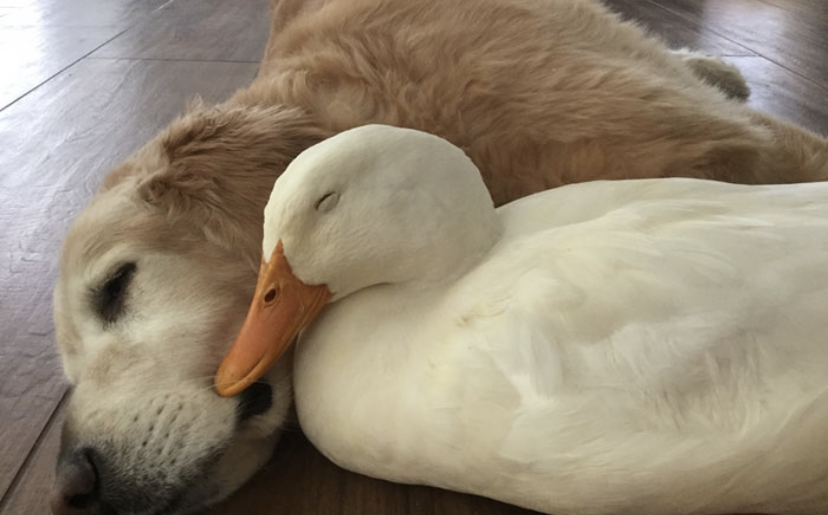 But after some time, these to clicked and have been inseparable ever since! They developed a healthy friendship where the needs of everyone are fulfilled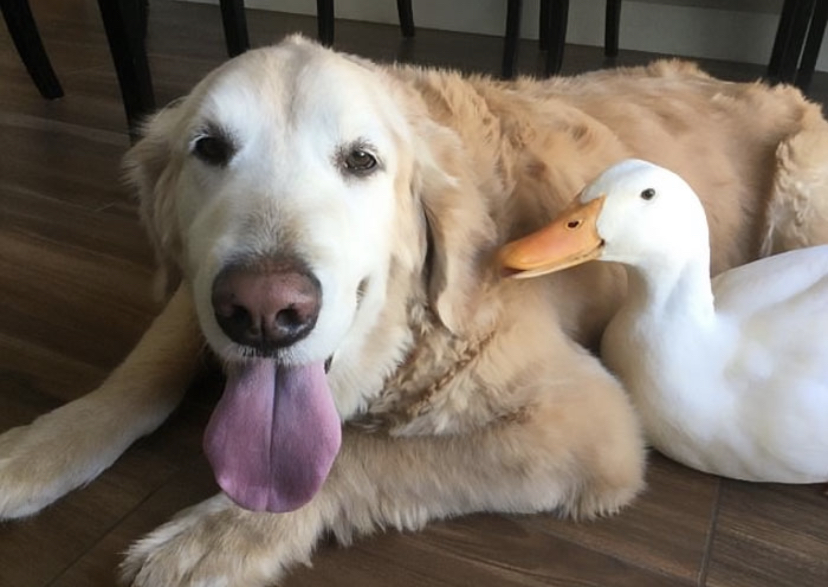 Their owner explained: "[Barclay] likes to drink their bath water and, if he happens to be stealthy enough, he loves to sniff a little duck butt. Now Rudy has to 'claim' Barclay every once in a while by climbing on top of him. Barclay doesn't seem to mind terribly because that gives him the opportunity to sniff Rudy's butt – win-win!"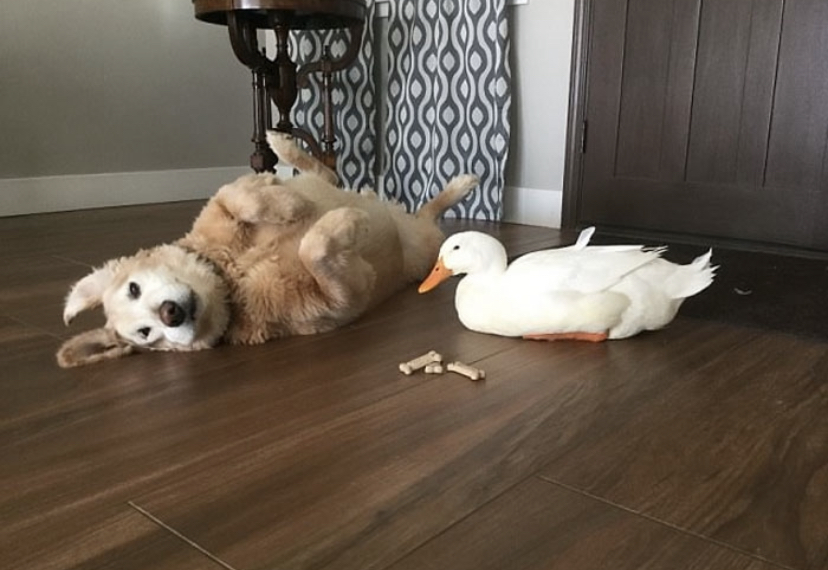 Besides this interesting activity these two also love cuddling and napping together.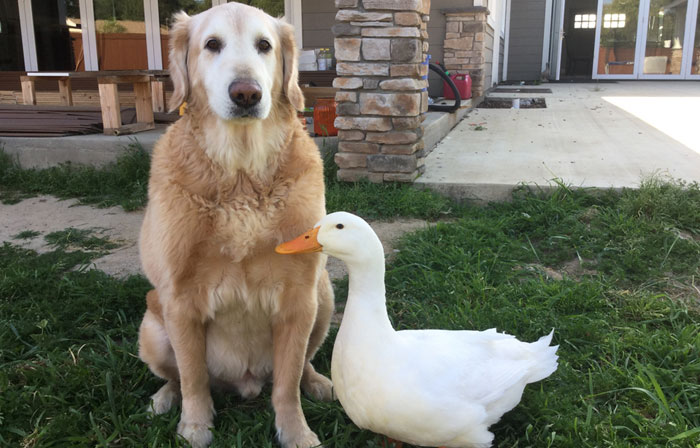 "Rudy and Barclay need each other – I think that's why they have such a strong bond, they're like brothers from another mother. No one else will play with them, so lucky for them, they found each other and formed this unusual friendship."