Golden retrievers just want to be appreciated! And this incredibly sweet golden boy is proving that.
After his family and friends randomly started clapping for him in the kitchen and even called him a good boy, the golden got so overly excited he bursted from joy and started spinning around the house with the most priceless expression on his cute face.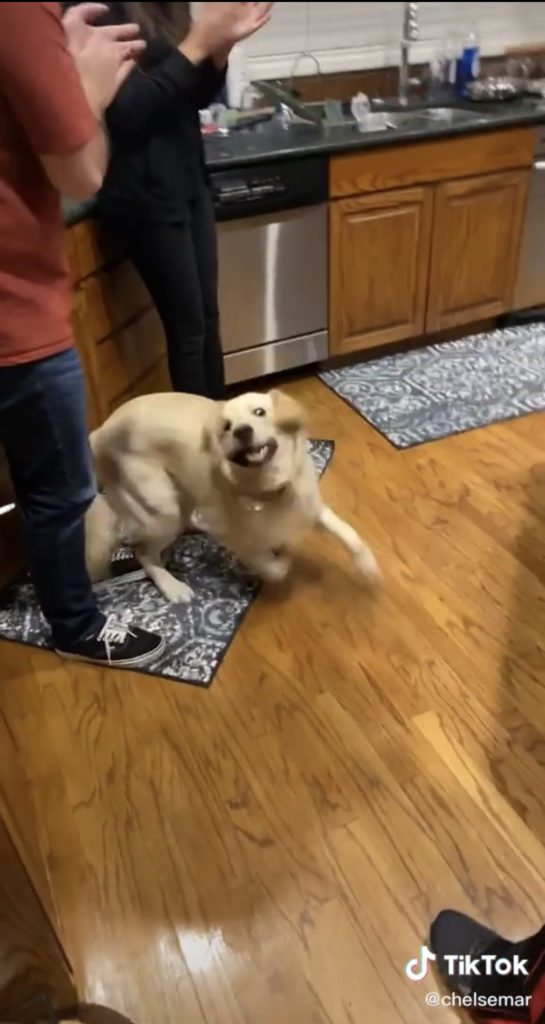 The adorable pup jumped from person to person and continued running while they were all clapping and giving him compliments.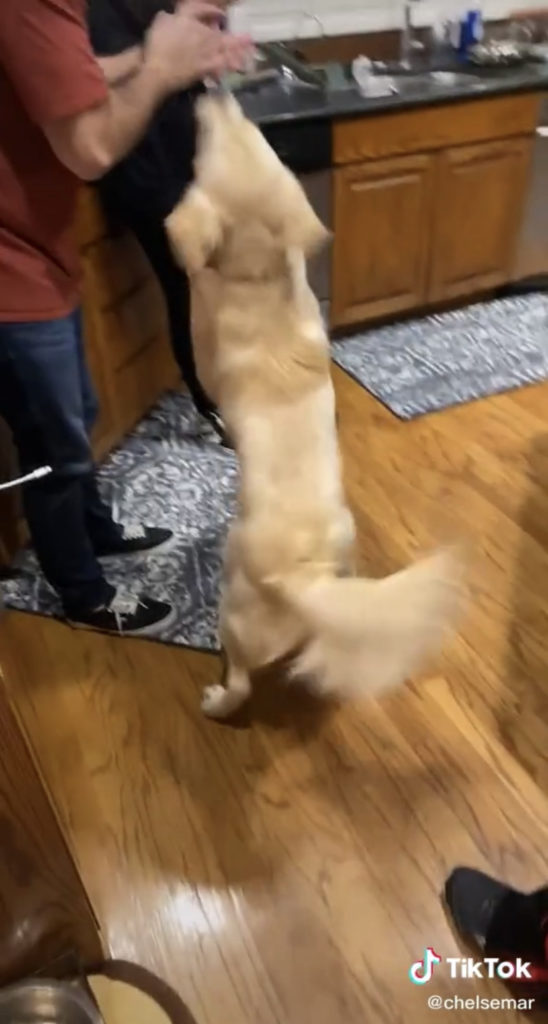 The whole situation was captured on video and the footage was posted on TikTok by the account @chelsemar. The video, of course, became a huge hit on the social media platform and currently has over 340 k views and 55 k likes.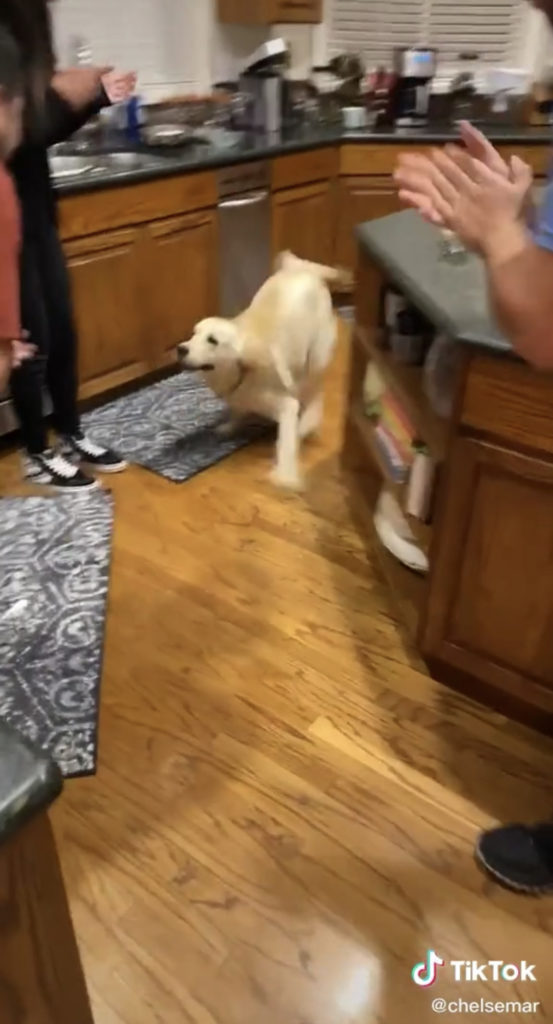 People in the comments were melting over the adorable golden, one user wrote: "he dunno what he did but he's glad he did 😂"
Another one commented: "Nothing makes me happier than seeing a dog zoom around in excitement"