Finding Golden Retriever puppies for sale isn't hard. But what is hard is to find a reputable breeder. Someone who will sell you a healthy puppy.
It's no secret that some breeders only want your money. They don't care if the puppies are healthy or not. In some cases, the puppies won't even get all the needed vaccines. How sad is that?
They will sell puppies they know are sick or going to die soon without any shame. You need to protect yourself from those people. That's why we made a list of good people who are selling healthy puppies. We made a list of Golden Retriever breeders in Australia. You can also check out this list of reputable breeders in Australia.
If you are not on our Golden Retriever puppies for sale list and want to be listed contact us at [email protected].
Choosing the right breeder
If you don't want to follow our list, you can find a good breeder near you too. You just need to follow a few tips we have for you.
So, if you want to find a good breeder, then we have the advice for you.
Many people who bought from bad breeders had a weird feeling about them. This is because sometimes the tricks of scammers are easy to see through. But it's not that simple always. Sometimes you need to know what is going on.
Do research
Doing research is the first step. Find as much info as possible on the breeder. Read online, ask around, find forums. You can also ask someone who has a Golden retriever from who they bought the dog. You can ask them for a recommendation for a breeder.
If you find someone you think you can trust, contact them. Write them an e-mail or call them. That's when you set up a personal meeting. You want to see them in real life. Not only talk to them on the phone.
If he or she is trustworthy they won't have an issue meeting you. Actually, they will be happy to do that.
Pay close attention
Once you're at the breeder's home or kennel pay close attention. Take a good look at everything. See under which conditions the puppies live. How do they behave? Are they socialized? Do they cry a lot? Are they scared? Those are all the things you need to pay attention to.
Also, take a look at the food the puppies are eating. Is the breeder feeding them high-quality food? Lastly, ask to see the parents too. Or at least the mother. Bad puppy dealers separate the mother from her young too soon and often treat the animals harshly.
Ask for vet tests and vaccinations
You want to know that your puppy will be healthy. That they have been taken care of. That they have all the vet tests and vaccinations. Puppies should be vaccinated, dewormed, and chipped.
From the 8th week, puppies should get vaccines against canine distemper, parvovirus, hepatitis, and leptospirosis
A breeder should be able to verify it with a vaccination certificate
Should be received from the vet with the pet passport.
Deworming is a standard examination done by a vet. Make sure you get the address and phone number of the vet who did it.
It's a lot of things to keep in mind. But it's important. You want a healthy puppy. And this is the only way to get a healthy puppy.
Ask for all the papers
A good breeder will have all the necessary papers. All the vaccination papers, proof of pedigree, and so on.
Also, make a contract with your breeder. This contract should meet all the standards including the price of the puppy.
For a Golden retriever puppy, you will have to pay up to 3500 dollars. This is expensive, but that's the price. If a breeder offers you a puppy for a lower price. Question that. Maybe something isn't right.
Index: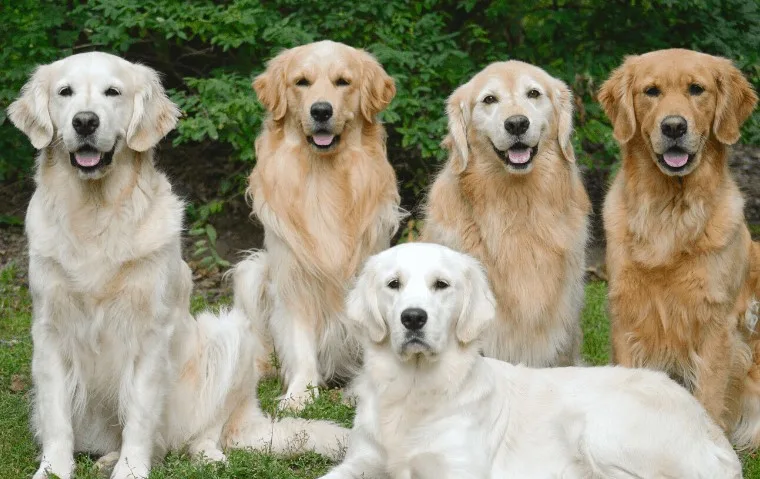 1. New South Wales
Giltedge Golden Retrievers
BREEDING SINCE 2016
Breeds: Golden Retrievers
Breeder Name: Kim Handley
Location: Lindfield, NSW 2070, Australia
Phone: +61 2 9416 4431
Email:

[email protected]

Review on Google: 5.0/5.0
Montego Golden Retrievers
BREEDING SINCE 2013
Breeds: Golden Retriever
Breeder Name: –
Location: 231 Seventh Ave, Llandilo NSW 2747, Australia
Phone: +61 2 4777 4956
Email: –
Review on Google: 3.8/5.0
Golden Retrievers
BREEDING SINCE 2013
Breeds: Golden Retrievers
Breeder Name: –
Location: Johns River NSW 2443, Australia
Phone: +61 2 6556 5215
Email: –
Review on Google: 4.3/5.0
Kiteroa Golden Retrievers
BREEDING SINCE –
Breeds: Golden Retrievers
Breeder Name: Marry
Location: 316 Spring Terrace Rd, Spring Terrace NSW 2798, Australia
Phone: +61 434 524 900
Email: –
Review on Google: 5.0/5.0
Waratah Golden Retrievers
BREEDING SINCE 2011
Breeds: Golden Retrievers
Breeder Name: MaryLynne Bradford
Location: 140 Tubbs Rd, Blighty NSW 2713, Australia
Phone: +61 428 380 595
Email: [email protected]
Review on Google: No reviews
BYABBY GOLDENS
BREEDING SINCE 1986
Breeds: Golden Retrievers
Breeder Name: –
Location: Cargo Rd, Orange NSW 2800, Australia
Phone: +61 409 590 710
Email: [email protected]
Review on Google: No reviews
Pets Please
BREEDING SINCE –
Breeds: Different dog breeds and other pets
Breeder Name: –
Location: Pets Please, Cobbitty, NSW, 2570
Phone: –
Email: –
Review on Google: 3.7/5.0
Kate's Family Pets
BREEDING SINCE 1991
Breeds: Golden Retrievers, Labrador Retrievers, Poodles, Mini Golden Retrievers, Cavaliers, Cavadors
Breeder Name: Kate Schoeffel
Location: 26 O'Briens Hill Rd, O'Connell NSW 2795, Australia
Phone: –
Email: https://katesfamilypets.com/enquiries/
Review on Google: 4.3/5.0
DOGS NSW
BREEDING SINCE –
Breeds: Most Dog Breeds
Breeder Name: –
Location: 44 Luddenham Rd, Orchard Hills NSW 2748, Australia
Phone: + 61 2 9834 3022
Email:

[email protected]

Review on Google: 4.4/5
2. Queensland
pups4sale.com.au
BREEDING SINCE 2005
Breeds: Variety of dog breeds including Golden Retriever
Breeder Name: –
Location: –
Phone: +61 497 206 973
Email: [email protected]
Review on Google: 3.0/5.0
Puppy Shack
BREEDING SINCE 2002
Breeds: Wide variety of breeds, including Golden Retrievers
Breeder Name: –
Location: 166 Days Road Grange, Brisbane QLD 4051 Australia
Phone: +61 7 3356 6319
Email:

[email protected]

Review on Google: 3.3/5.0
Puppyworld Underwood
BREEDING SINCE 1996
Breeds: Beagle, Maltese, Golden Retrievers, Labrador Retrievers, etc.
Breeder Name: –
Location: 2932 Logan Road, Underwood, QLD, 4119, Australia.
Phone: +61 7 3841 6800
Email: –
Review on Google: 3.7/5.0
Dogs Queensland
BREEDING SINCE
Breeds: Most Dog Breeds
Breeder Name:
Location: 247 King Ave, Durack QLD 4077, Australia
Phone: +61 7 3252 2661
Email:

[email protected]

Review on Google: 4.4/5.0
3. Tasmania
Tasmanian Golden Retriever Club
BREEDING SINCE 1996
Breeds: Golden Retrievers
Breeder Name: –
Location: Royal Hobart Showgrounds, Glenorchy TAS 7010, Australia
Phone: +61363301070
Email:

[email protected]

Review on Google: 4.0/5.0
Carlyra And Tweedwater
BREEDING SINCE 2000
Breeds: Golden Retrievers under Tweedwater prefix
Breeder Name: Paul and Patricia
Location: 7 Muddy Creek Rd, Legana TAS 7277, Australia
Phone: +61363301070
Email:

[email protected]

Review on Google: No reviews
4. Victoria
Waikipark Golden Retrievers
BREEDING SINCE 1990
Breeds: Golden Retrievers
Breeder Name: Wayne and Vicky
Location: 285 Fishers Rd, Boolarra South VIC 3870, Australia
Phone: +61449751585
Email:

[email protected]

Review on Google: No reviews
Elimar Golden Retrievers
BREEDING SINCE –
Breeds: Golden Retrievers
Breeder Name: –
Location: 32 Lower Somerville Rd, Pearcedale VIC 3912, Australija
Phone: –
Email: –
Review on Google: No reviews
ANNADOR
BREEDING SINCE –
Breeds: Great Danes, Golden Retrievers
Breeder Name: Dorothy & Annette Alexander
Location: Langwarrin, Victoria, Australia
Phone: 03 9775 6261
Email:

[email protected]

Review on Google: –
BABBAMIAGOLD
BREEDING SINCE
Breeds: Golden Retrievers
Breeder Name: Leah Van Someren
Location: –
Phone: 0429 853 941
Email:

[email protected]

Review on Google: –
BALMATTUM
BREEDING SINCE –
Breeds: Golden Retrievers
Breeder Name: Ian & Christine Day
Location: –
Phone: 0407 537 439
Email:

[email protected]

Review on Google: –
BEAUCHANTA
BREEDING SINCE –
Breeds: Golden Retrievers
Breeder Name: Caron Glavocih
Location: –
Phone: 0411 416 178
Email:

[email protected]

Review on Google: –
BEAUCROFT
BREEDING SINCE –
Breeds: Golden Retrievers
Breeder Name: Jillian Pearson
Location: P.O.Box 154, Narre Warren, Victoria, 3805Australia
Phone: 0408 455 307
Email:

[email protected]

Review on Google: –
CAMUKA
BREEDING SINCE 1991
Breeds: Golden Retrievers
Breeder Name: Mark & Penelope Hodges
Location: PO BOX 620, BALLARAT VIC 3353
Phone: 0421 647 165
Email:

[email protected]

Review on Google: –
DUNEED
BREEDING SINCE –
Breeds: Golden Retrievers
Breeder Name: Maria Dekker
Location: –
Phone: 0419 567 430
Email:

[email protected]

Review on Google: –
EMPEROSGOLD
BREEDING SINCE –
Breeds: Golden Retrievers
Breeder Name: Denise & Peter Bristow
Location: –
Phone: 0438 349 678
Email:

[email protected]

Review on Google: –
GLENMISSY
BREEDING SINCE –
Breeds: Golden Retrievers
Breeder Name: Donna Howson
Location: –
Phone: 0401 938 738
Email:

[email protected]

Review on Google: –
GLENYARRA
BREEDING SINCE 1995
Breeds: Golden Retrievers
Breeder Name: Marian Crowley
Location: –
Phone: 0423 962 548
Email:

[email protected]

Review on Google: –
GOLDENDESIRE
BREEDING SINCE –
Breeds: Golden Retrievers
Breeder Name: Rhonda Dickson
Location: –
Phone: 0437 177 138
Email:

[email protected]

Review on Google: –
KITSCOLOUR
BREEDING SINCE –
Breeds: Golden Retrievers
Breeder Name: Barbara Slavin
Location: –
Phone: 0458 259 850
Email:

[email protected]

Review on Google: –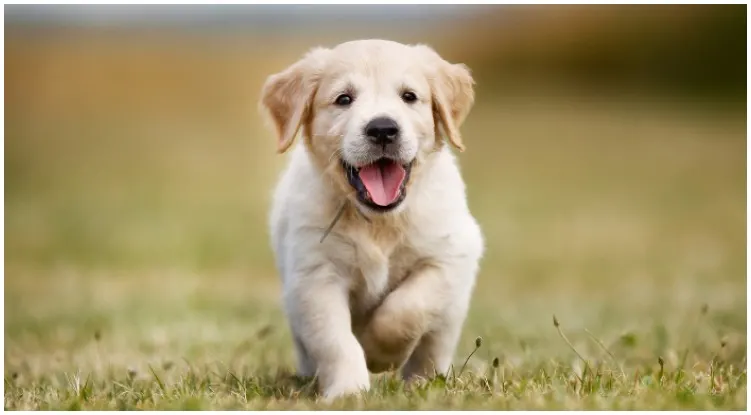 LIEWELLAN
BREEDING SINCE –
Breeds: Golden Retrievers
Breeder Name: Janette Kent
Location: –
Phone: 0448 312 072
Email:

[email protected]

Review on Google: –
MORNINGMYST GOLDEN RETRIEVERS
BREEDING SINCE
Breeds:
Breeder Name:
Location: Lara, Victoria 3212, Australia
Phone: 03 52915042 / 0418333312
Email:

[email protected]

Review on Google: –
MOUNTKAPPE
BREEDING SINCE –
Breeds: Golden Retrievers
Breeder Name: Kirstin Foley
Location: –
Phone: 0401 318 443
Email:

[email protected]

Review on Google: –
MURRAYGOLD
BREEDING SINCE 2000
Breeds: Golden Retrievers
Breeder Name: Karen Enshaw
Location: –
Phone: (02) 6056 6870
Email:

[email protected]

Review on Google: –
NARAMATTA
BREEDING SINCE –
Breeds: Golden Retrievers
Breeder Name: Janelle Wheatley
Location: –
Phone: 54801913 / 0418 540 729
Email:

[email protected]

Review on Google: –
OLLIANA
BREEDING SINCE
Breeds: Golden Retrievers
Breeder Name: Emma Jean Ford
Location: –
Phone: 0433 305 814
Email:

[email protected]

Review on Google: –
PAWSOFGOLD
BREEDING SINCE –
Breeds: Golden Retrievers
Breeder Name: Damien Clue
Location: –
Phone: 0421 787 636
Email:

[email protected]

Review on Google: –
SHELKEERA GOLDEN RETRIEVERS
BREEDING SINCE 1990
Breeds: Golden Retrievers
Breeder Name: Ann Claessen
Location: Wonthaggi, VIC, Australia
Phone: 5672 2306
Email:

[email protected]

Review on Google: –
TILQUEAN
BREEDING SINCE –
Breeds: Golden Retrievers
Breeder Name: Jennifer Anquetil
Location: –
Phone: 9752 3566 / 0403 116 199
Email:

[email protected]

Review on Google: –
TRULORE
BREEDING SINCE 2003
Breeds: Golden Retrievers, Chihuahuas
Breeder Name: Kelly & Shane Arndt
Location: –
Phone: 0416 219 313
Email:

[email protected]

Review on Google: –
TULZEAN
BREEDING SINCE –
Breeds: Golden Retrievers
Breeder Name: Mrs. Carol Stafford
Location: –
Phone: 03 9876 1920
Email:

[email protected]

Review on Google: –
WAKUNPAG GOLDEN RETRIEVERS
BREEDING SINCE 2015
Breeds: Golden Retrievers
Breeder Name: Christine Pulis
Location: Central Victoria
Phone: 0427 722 775
Email:

[email protected]

Review on Google: –
WINTAMIST
BREEDING SINCE –
Breeds: Golden Retrievers
Breeder Name: Lyn Renn
Location: –
Phone: 0409 170 857
Email:

[email protected]

Review on Google: –
Woodpark Breeders
BREEDING SINCE –
Breeds: Golden Retrievers
Breeder Name: –
Location: 516 Gonn Rd, Barham NSW 2732, Australia
Phone: –
Email: –
Review on Google: 5.0 / 5.0
5. Western Australia
Ambermist Golden Retrievers
BREEDING SINCE 1985
Breeds: Golden Retrievers
Breeder Name: Debra Turner
Location: Perth, Western Australia
Phone: 0488 688 569
Email:

[email protected]

Review on Google: –
Dayzeechayn Golden Retrievers
BREEDING SINCE 2010
Breeds: Golden Retrievers
Breeder Name: Becky Marshall
Location: 17 Etchell Ct Ocean Reef Western Australia 6027
Phone: 0468 535 485
Email:

[email protected]

Review on Google: –
ELLISHEA
BREEDING SINCE –
Breeds: Golden Retrievers
Breeder Name: Heather Ellis
Location: WA
Phone: 0417 180 986
Email:

[email protected]

Review on Google: –
Kaperville
RALUN GOLDEN RETRIEVERS
BREEDING SINCE –
Breeds: Golden Retrievers
Breeder Name: Robyn Peirce
Location: WA
Phone: 08 9284 4393
Email: –
Review on Google: –
Sunhunny
BREEDING SINCE –
Breeds: Golden Retrievers
Breeder Name: –
Location: WA
Phone: –
Email:

[email protected]

Review on Google: –
ZHALYCE
BREEDING SINCE –
Breeds: Golden Retrievers
Breeder Name: Jasmine Webber
Location: Huntingdale, Western Australia
Phone: –
Email: [email protected]
Review on Google: –
SKEELIER
BREEDING SINCE –
Breeds: Golden Retrievers
Breeder Name: Rosie Keedwell
Location: WA
Phone: 0422992533
Email: [email protected]
Review on Google: –
NYRRAE
BREEDING SINCE –
Breeds: Golden Retrievers
Breeder Name: Val Rayner
Location: WA
Phone: 08 9535 1483
Email: [email protected]
Review on Google: –
NUGOLD
BREEDING SINCE –
Breeds: Golden Retrievers
Breeder Name: Nuala Leyton
Location: WA
Phone: 0468410838
Email: –
Review on Google: –
Happybear
BREEDING SINCE 1979
Breeds: Newfoundlands & Golden Retrievers
Breeder Name: Natasha Ryan
Location: Southern River, WA, Australia
Phone: –
Email:

[email protected]

Review on Google: –
Gracesia
BREEDING SINCE –
Breeds: Golden Retrievers
Breeder Name: Jen Woodthorpe
Location: WA
Phone: 0419 861 048
Email: [email protected]
Review on Google: –
CONARHU GOLDEN RETRIEVERS
BREEDING SINCE 2002
Breeds: Golden Retrievers
Breeder Name: Ruth Connah
Location: Ballajura 6066, Western Australia
Phone: 08 9249 3548 / 0414 479 691
Email: https://www.conarhugoldenretrievers.com.au/contact-us
Review on Google: –
BRIGHTSHAW GOLDEN RETRIEVERS
BREEDING SINCE 2017
Breeds: Golden Retrievers
Breeder Name: Holly Brighton
Location: Northern Suburbs of Perth, WA, Australia
Phone: –
Email: [email protected]
Review on Google: –
ANEIRABY GOLDEN RETRIEVERS
BREEDING SINCE 1998
Breeds: Golden Retrievers
Breeder Name: Carla O'Donnell
Location: Perth, WA, Australia
Phone: 0417 916 011
Email:

[email protected]

Review on Google: –
6. Southern Australia
ANNIEGOLD
BREEDING SINCE –
Breeds: Golden Retrievers
Breeder Name: –
Location: Mount Compass
Phone: 0419 810 075
Email: [email protected]
Review on Google: –
BARADAV
BREEDING SINCE 1994
Breeds: Golden Retrievers
Breeder Name: Barbara & David Joseph
Location: Gawler, South Australia 5118, Australia
Phone: 08 85235610 / 0419 034 615
Email:

[email protected]

Review on Google: –
BOOLAROO
BREEDING SINCE –
Breeds: Golden Retrievers
Breeder Name: Ann Wallis
Location: Stirling
Phone: 08 8388 5336 / 0407 831 816
Email: [email protected]
Review on Google: –
BOURNBEAU
BREEDING SINCE –
Breeds: Golden Retrievers
Breeder Name: Andrea Bourne
Location: Margaret Bourn, Pasadena, South Australia, Australia
Phone: 08 8374 2789 / 0403 742 853
Email:

[email protected]

Review on Google: –
BRACKENDELL
BREEDING SINCE –
Breeds: Golden Retrievers
Breeder Name: –
Location: Lewiston
Phone: 0490 064 518
Email: [email protected]
Review on Google: –
BURATINO
BREEDING SINCE –
Breeds: Golden Retrievers
Breeder Name: Anna Morozov
Location: Highbury, SA
Phone: –
Email: [email protected]
Review on Google: –
GOLDJAZZ
BREEDING SINCE 1990
Breeds: Golden Retrievers
Breeder Name: Brian & Heather Scholz
Location: Belair
Phone: 0488334155 / 0412 909 404
Email:

[email protected]

Review on Google: –
HONIGGOLD
BREEDING SINCE –
Breeds: Golden Retrievers
Breeder Name: –
Location: Hope Valley
Phone: 0413 002 261
Email: [email protected]
Review on Google: –
KPJVGOLDEN
BREEDING SINCE –
Breeds: Golden Retrievers
Breeder Name: Kit & Jason
Location: Lewiston, Adelaide, SA
Phone: 0411 574 383
Email: [email protected]
Review on Google: –
PAWSFORUS
BREEDING SINCE –
Breeds: Golden Retrievers
Breeder Name: –
Location: Strathalbyn
Phone: 0400 013 686
Email: [email protected]
Review on Google: –
SEAOFGOLD
BREEDING SINCE –
Breeds: Golden Retrievers
Breeder Name: Anne Frederick
Location: Middleton
Phone: Middleton
Email: [email protected]
Review on Google: –
SERNGOLD
BREEDING SINCE –
Breeds: Golden Retrievers
Breeder Name: Lydia Sernecki
Location: North Haven
Phone: 08 8248 5264 / 0418 806 566
Email: [email protected]
Review on Google: –
WILDIRIS
BREEDING SINCE –
Breeds: Golden Retrievers
Breeder Name: Beverley Hewison
Location: Aldgate 5154, SA
Phone: 08 8339 1464 / 0421 951 838
Email:

[email protected]

Review on Google: –
Chaleur
BREEDING SINCE –
Breeds: Golden Retrievers
Breeder Name: Ruth Thompson
Location: SA
Phone: 08 8189 1004 / 0419 045 468
Email:

[email protected]

Review on Google: –
Erinagold
BREEDING SINCE –
Breeds: Golden Retrievers
Breeder Name: Christina Liemareff
Location: SA
Phone: 0407 392 078
Email:

[email protected]

Review on Google: –
Wyandra
BREEDING SINCE –
Breeds: Golden Retrievers
Breeder Name: Robyn Hillyer
Location: SA
Phone: 0438 249 170
Email:

[email protected]

Review on Google: –
Keelobe
BREEDING SINCE –
Breeds: Golden Retrievers
Breeder Name: Sarah Orr
Location: SA
Phone: 0434 389 455
Email:

[email protected]

Review on Google: –
Savaneta
BREEDING SINCE –
Breeds: Golden Retrievers
Breeder Name: Paula Goodall
Location: SA
Phone: 0433 745 707
Email: [email protected]
Review on Google: –