Golden retriever breeders near me
If you found yourself wanting a Golden retriever, you're probably also wondering how to find the right and nearest breeder. Do you just type in Google "Golden retriever breeders near me?" Or how exactly does the search for the best breeder in your area look like?
Before we answer your question on how to "find Golden retriever breeders near me", I want you to know that there are many puppy scammers out there. And when I say many, I mean you really wouldn't believe how many. So you should definitely do your research on puppy scammers online, specifically how to spot a scammer and how to protect yourself from them.
Golden retriever breeders near me
The problem with finding a good, reputable breeder is that sometimes you can't just Google it. Yes, there are situations when Google is your best friend. However, remember that anyone who has even a little bit of knowledge of the internet can make a website for themselves pretending to be a reputable breeder. So be careful and keep these tips I'm going to share with you in mind!
The Internet might not be your friend!
Sorry to disappoint, but maybe the Internet is not the right place to look for a good breeder. If you want to find a reliable and reputable breeder, don't look online! There are so many different ways in order to find a good breeder, and Google is not one of them. Disclaimer, there are a few exceptions tho!
Ask your Veterinarian
Let's be real here for a second. Who knows better whether there is a new litter on its way in your area than your local veterinarian?! They'll probably also know very well about all the reputable breeders in your area as well.
Other dog owners might know too
Do you have a friend who has a Golden retriever? Or maybe your friends mother has just bought a beautiful Golden puppy? So don0t you think that these people will for sure know where to find the best breeder? Ask your friends, I'm pretty positive they'll be able to help you more than Google could.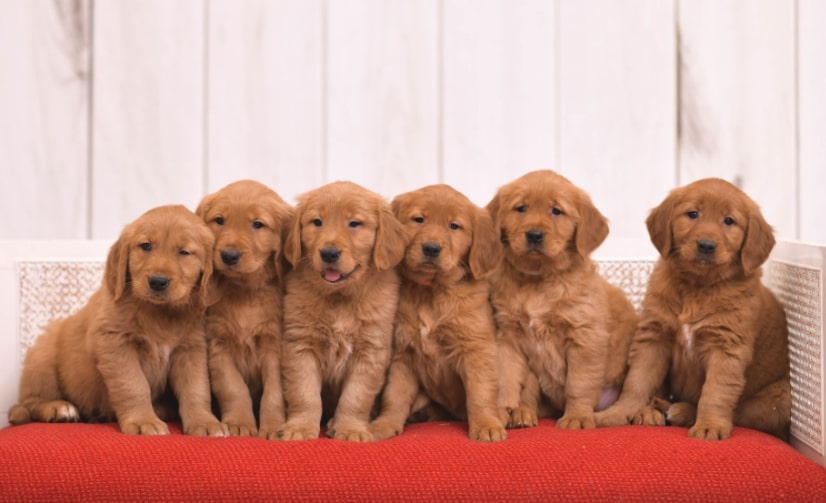 Local Golden retriever clubs
People love Golden retrievers. Truthfully, we're kind of obsessed with them! So would it really be so weird if there was a "Golden retriever fan club" in your area? If you live in a fairly large city or town chances are pretty good it has dog clubs and breeder clubs that you can contact and ask for information regarding that specific breed. You can also ask them about a list of reputable breeders in your area!
American Kennel Club is the way to go
Remember when I said that you shouldn't always rely on the internet. Well, this case is an exception. We've all heard of the American Kennel Club or AKC for short. If not, I'll explain what it is. Basically, the AKC is a very reputable website. It provides a great amount of useful information regarding different dog breeders in the U.S., including Golden retrievers. The best part is that they have a large database of many reputable breeders, and I'm pretty sure you'll be able to find one from your area too.
Pup Quest Website
Besides the American Kennel Club there is also a website called Pup Quest. This is a page run by licensed veterinarians. Their database of reputable breeders might not be like the one from AKC, but it's still good and worth checking out. Besides this, on their website, you can also find a lot of useful information on avoiding puppy mills. Also, Pup Quest has a lot of information on how to find local dog breeders in your own area by yourself!
Conclusion
To conclude, in order to find a good breeder you shouldn't just type in Google "Golden retriever breeders near me". To find a reputable and respectable breeder you will need to try out different ways and methods like asking your friend or asking your vet. There are a few good websites online like the AKC or Pup Quest, however, you will still need to be very careful in choosing your breeder!