An adorable golden retriever girl named Abigail couldn't contain her excitement when she was given a treat on her 11th birthday, with her "happy feet" showing her sheer joy.
Abigail thankfully seems incredibly fit and healthy for her age. Being eleven does not stop her from jumping up and down after been given a treat for her birthday.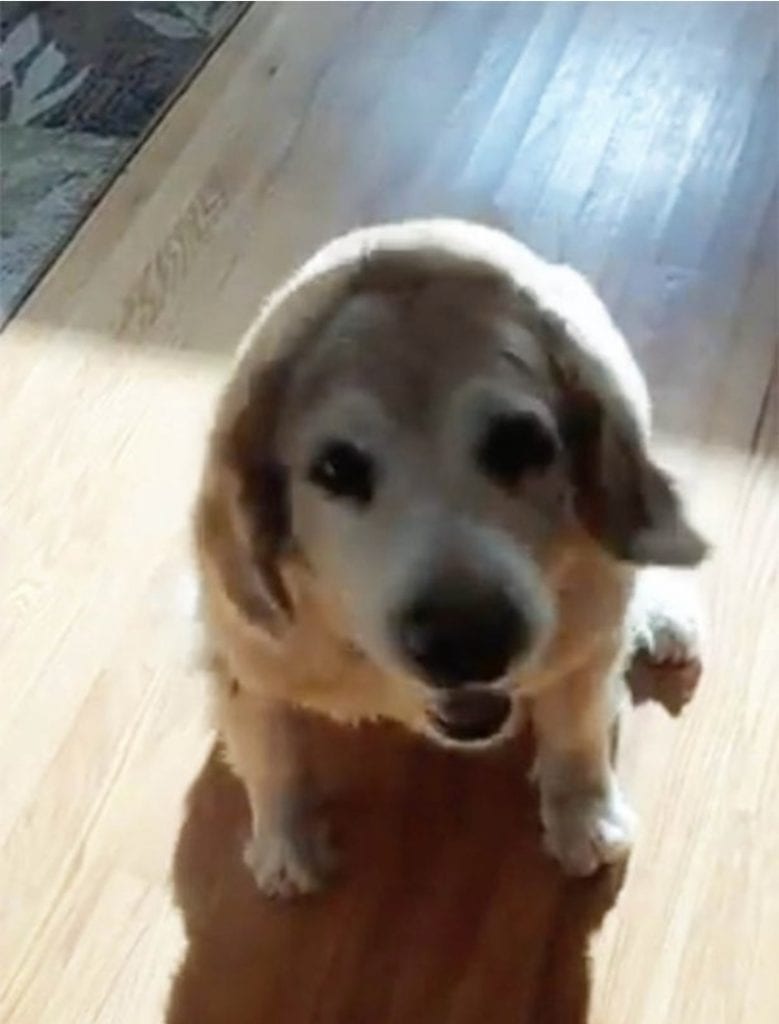 In a video that has gone viral on Reddit, she starts bouncing up and down as her owner reveals a treat for her on her birthday.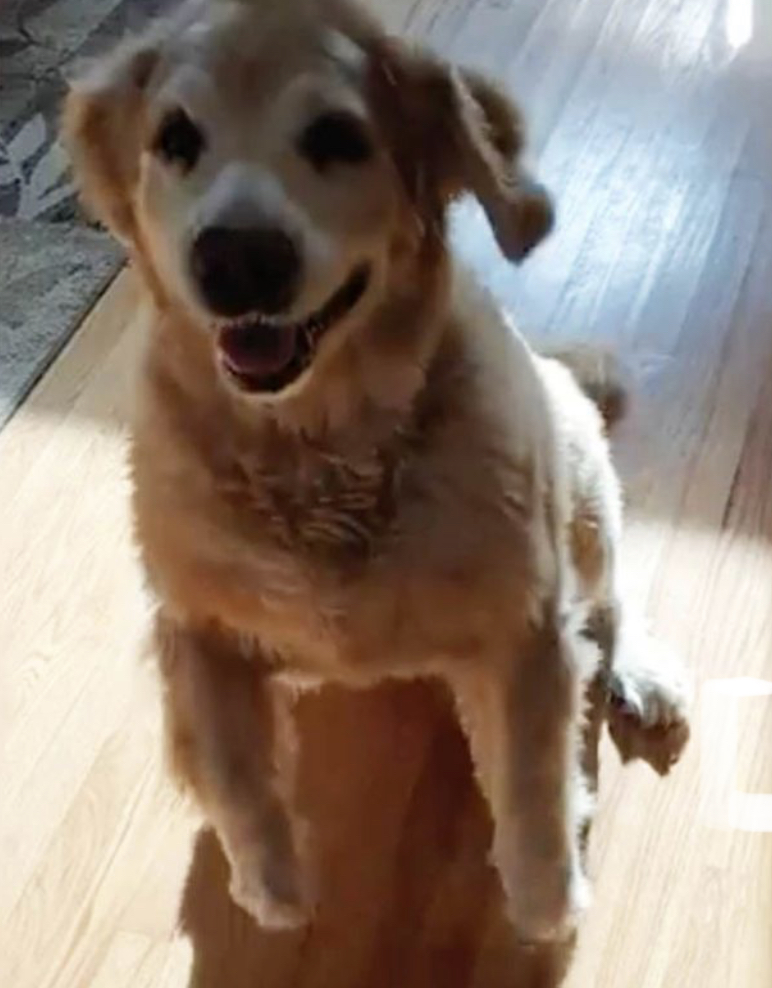 She finally manages to sit still before being given the tasty snack. "You all wished Abigail a happy 11th birthday," the uploader, CynicalCinderella, said.