It seems like this golden retriever was craving a cat best friends in his life, so he decided to steal one and bring it home.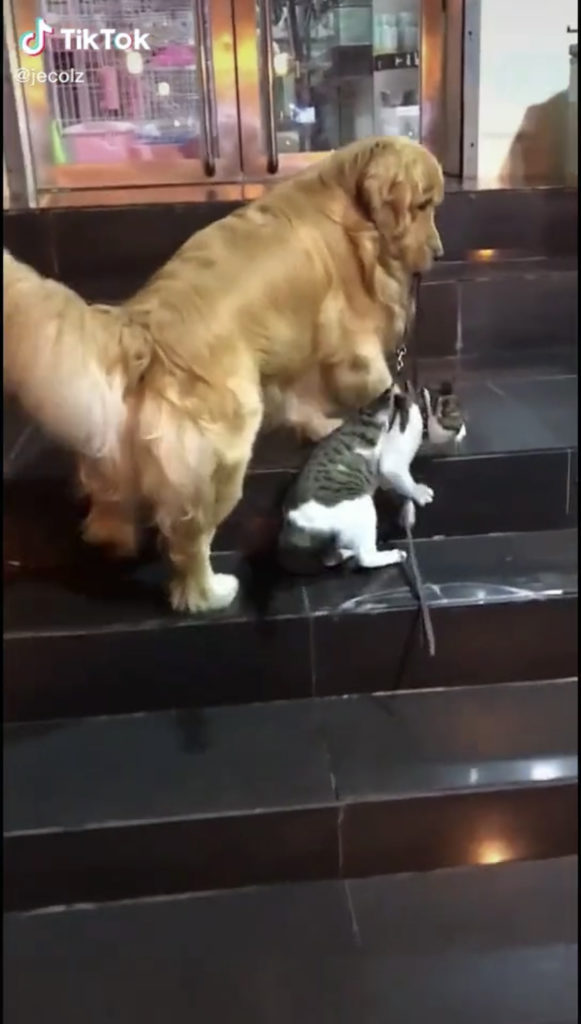 Adorable footage of a golden retriever carrying a cat on her leash won over TikTok after it was posted by the account @jecolz. The video shows the golden carrying the grey cat up the stairs of his home while his golden retriever brother was watching from the side. The cat did not seem too bothered by the situation but instead enjoyed being carried by this gentle giant. The look on the dogs face looked as if he was expecting to be caught at any moment.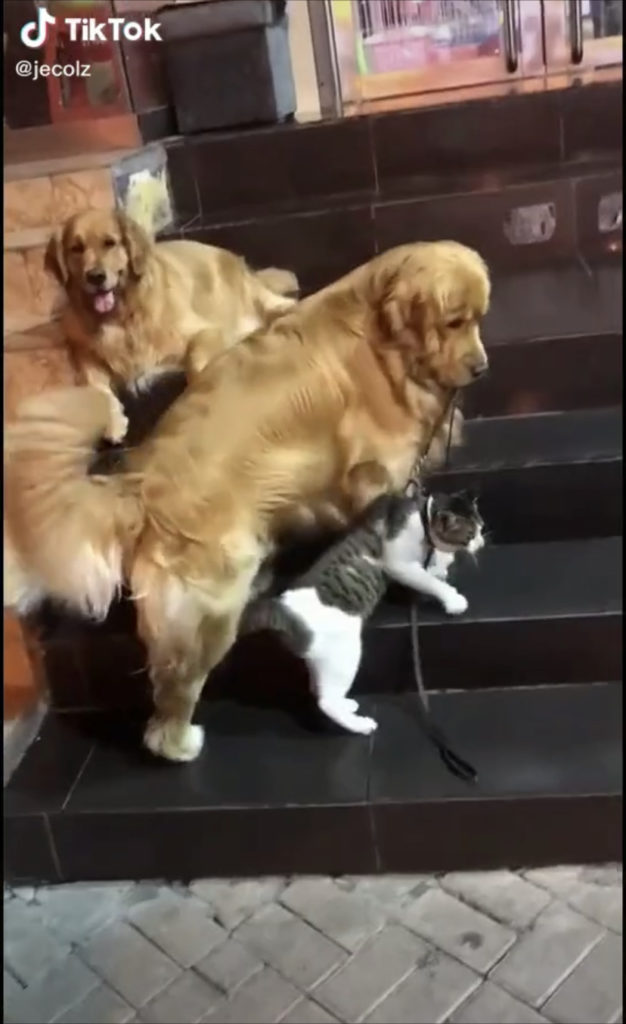 After the video was posted it soon became a hit on the social media platform and soon got over 50 k likes. People also left hundreds of amused comments under the clip, some of them were also concerned for the cat's safety. Luckily, no one was harmed in the making of this video!