A clip recently went viral on Doyin that broke the heart of anyone who watched it. In the video a golden retriever was shown falling into a freezing lake – but thankfully being saved by police officers.
The two police officers thankfully arrived on time to help the helpless dog. They took the soaking wet dog out of the water, after which he started shaking the water off of his coat.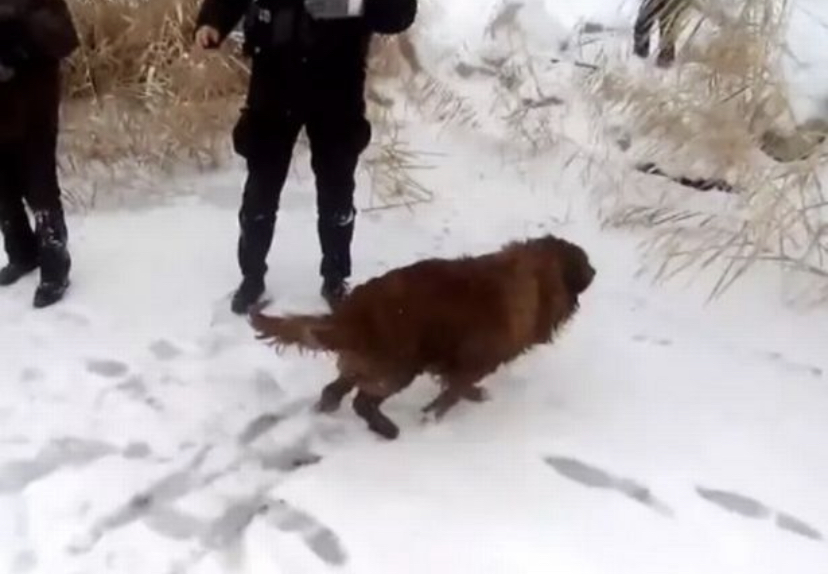 Finally, the dog wags its tail in relief at being back on dry land.
The two kind police officers then took the dog into the car so he could warm up as soon as possible. The dramatic footage was uploaded on the police force's social media page before being shared on Doyin.