Five-year-old golden retriever boy from China, named Kang Kang, had seen his owners wash half of his toys during the day. He was not to thrilled about that.
After his owner carelessly left his favorite toys completely unprotected in the open the golden retriever got up in the middle of the night to sit on the balcony and guard his beloved playmates.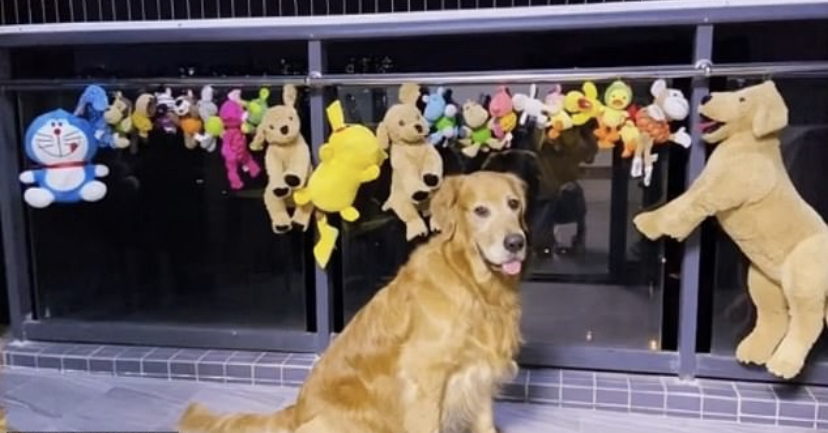 His owner believed that he wanted to protect the dolls at their home in China. The precious dog even guarded the tumble dryer the next day after the toys were put inside.
The heart-warming footage was taken on Saturday at Kang Kang and his owner's home in the city of Shenzhen in the southern province of Guangdong.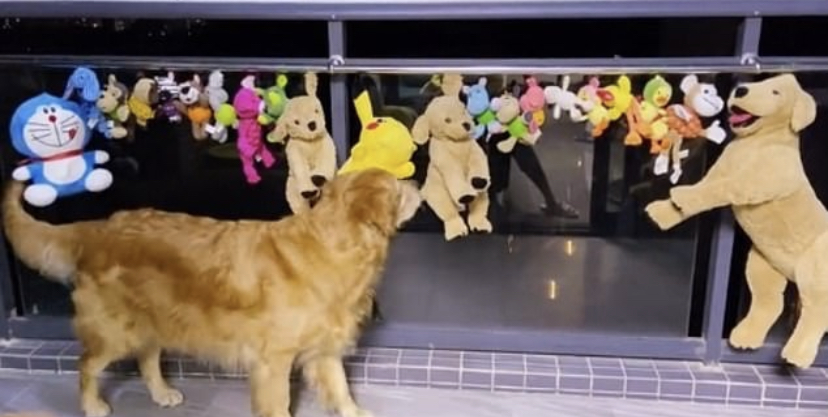 The clip begins by showing Kang Kang sitting in front of around 20 stuffed toys which were attached to a bar on the family's balcony.
Kang Kang then walked up to some of the toys to sniff them. He seemed to take a particular interest in a large-size toy dog that looked like him.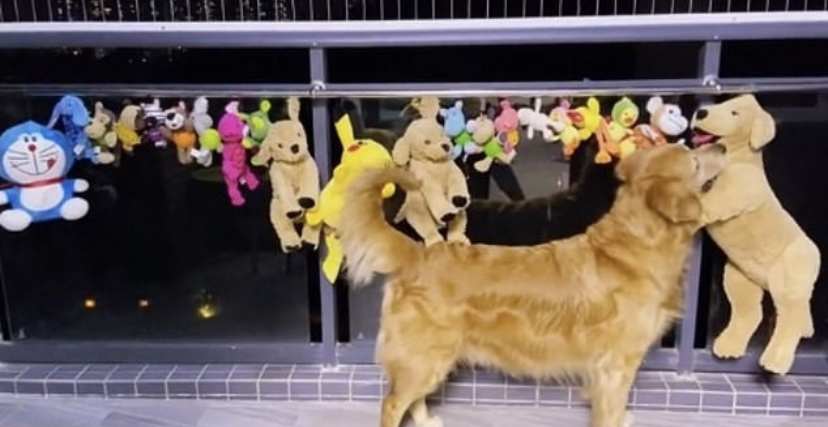 The video was posted on the Chinese equivalent of TikTok and completely melted the heart of anyone who saw it.