A heroic firefighter saved a Golden retriever who fell through the ice at Grant Park pond in Hewlett, New York.
The golden retriever, with the perfect name – Lucky, got himself into trouble when he was rescued from an icy pond he fell into.
The poor puppy was forced to swim in the freezing water with snow surrounded him, but the help arrived when the firefighter showed up for a rescue.
The Hewlett Fire Department said in a Facebook statement that they were called to the pond shortly after 9 a.m.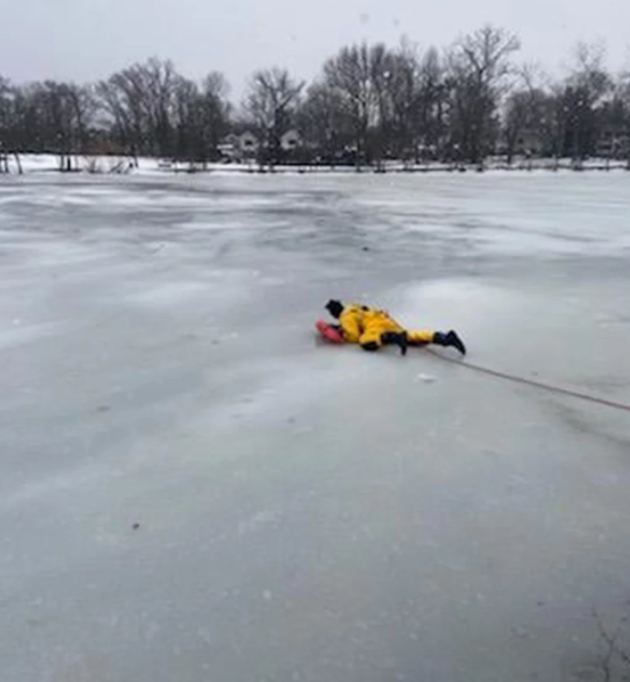 "Upon arrival, Hewlett chiefs reported they had a dog in the pond that had fallen through the ice," the fire department said. "Our members were deployed onto the partially frozen pond, rescued, and reunited Lucky with his owners without incident."
And this story has a happy end. When Lucky was drawn out of ice, he ran back to safety to cheers from those witnessing the rescue.