If you are someone who couldn't live without a dishwasher you will absolutely adore this golden retriever puppy!
A video of this adorable golden puppy went viral on TikTok showing how the adorable pup has been trying to figure out what the hell a dishwasher is.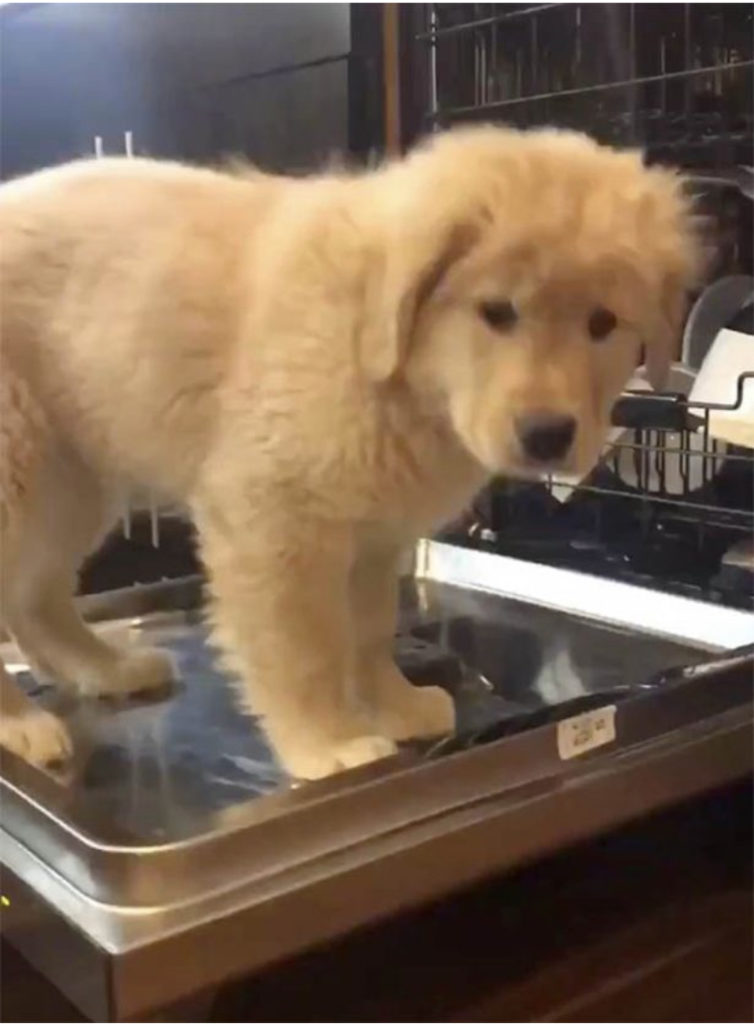 The video was shared by the account @napathegolden, it shows pup Napa standing on the open dishwasher of her owners looking completely confused.
The adorable dog then glances up at his owner as if looking for an answer to what he was actually standing on.
The clip was posted with the caption: "When you've never done the dishes."