A golden retriever was nice enough this year to receive an adorable puppy from Santa for Christmas. Their owner named Alma filmed the moment and it melted hearts all over the internet.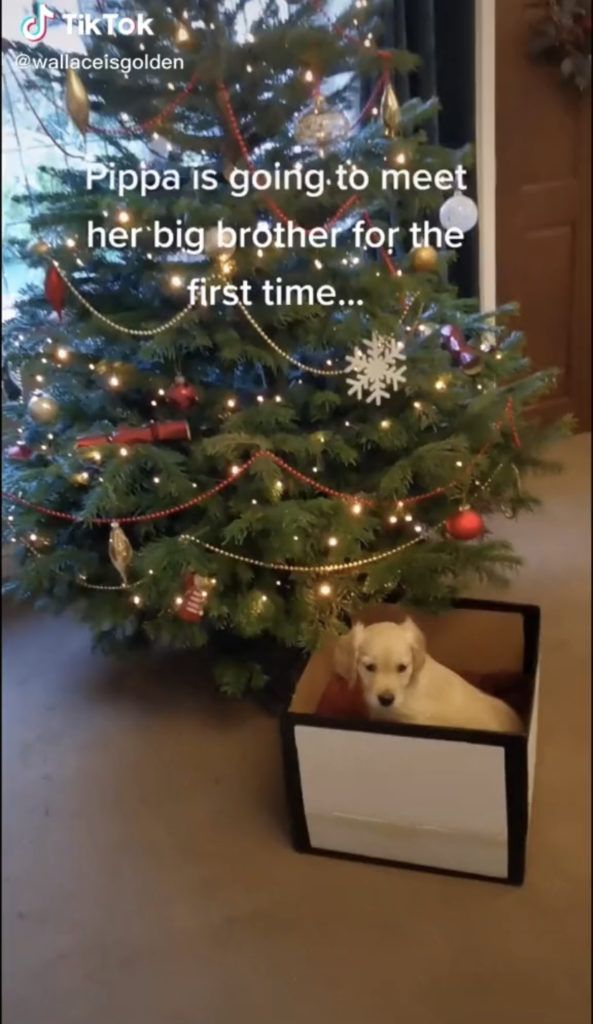 The golden's name is Wallace and he met his younger sister Pippa for the first time in the video that was shared on TikTok by the account named @wallaceisgolden.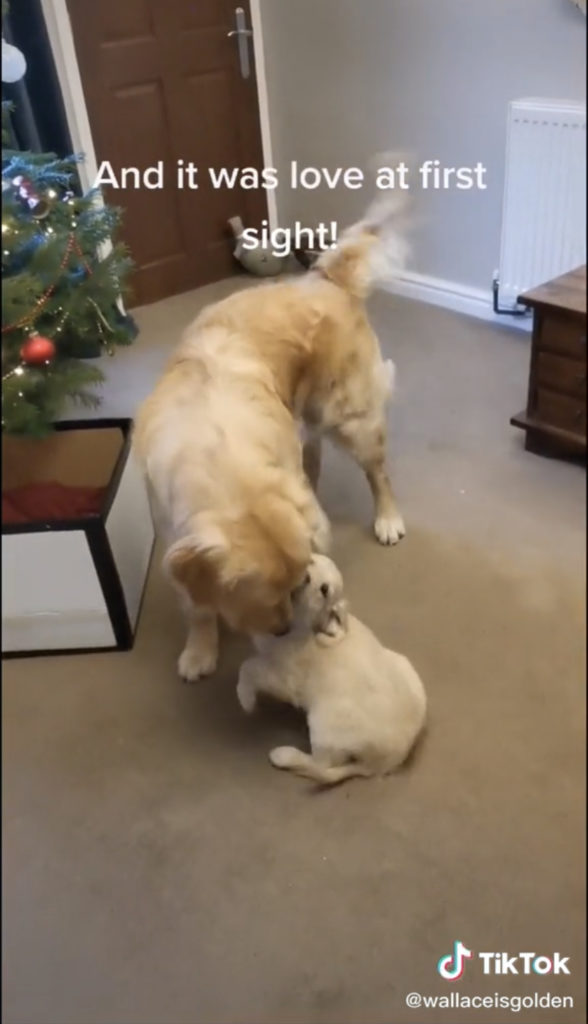 The clip shows Pippa looking around in a cardboard box under a Christmas tree in her new home in Cheshire. Wallace wiggles into the clip being clearly overjoyed over meeting his friends little sister.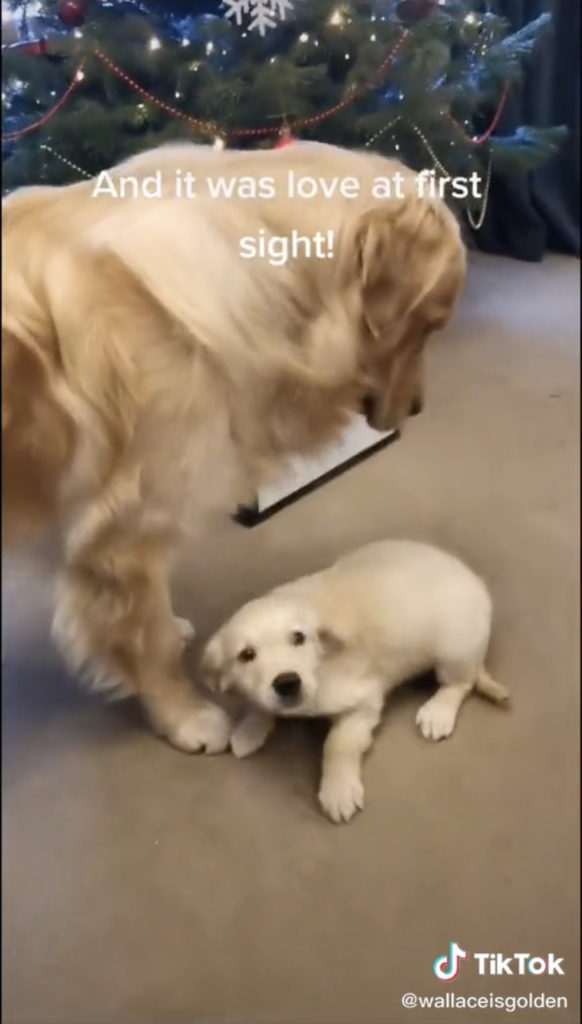 The tiny pup is also seems happy and starts chasing after her big brother.
The heartwarming clip has been seen over 200,000 times since it was posted on December 1 with the caption: "Best Christmas present ever."