Golden retriever owner Diana Camacho decided to prepare her dog for the upcoming winter in New York City and got the dog some snow boots.
NYC suffers from snowstorms and freezing weather every year so Diana wanted to be prepared and protect her dog's paws during walks.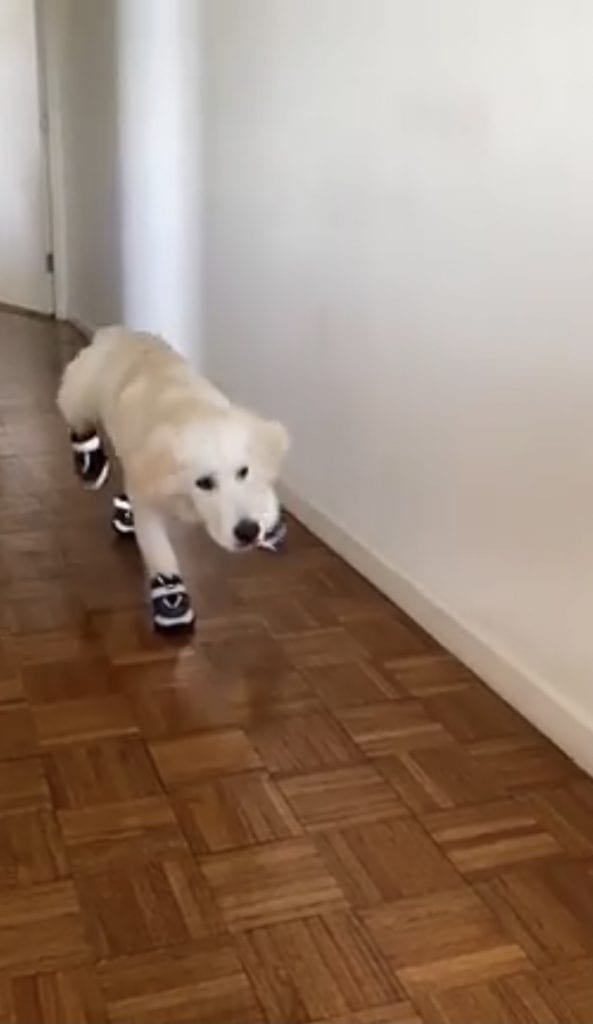 But it seems that her golden retriever named Dusk wasn't completely blown away by his new shoes.
The golden retriever wasn't sure as to how to walk in the new shoes and did some adorable hops to trot towards Diana.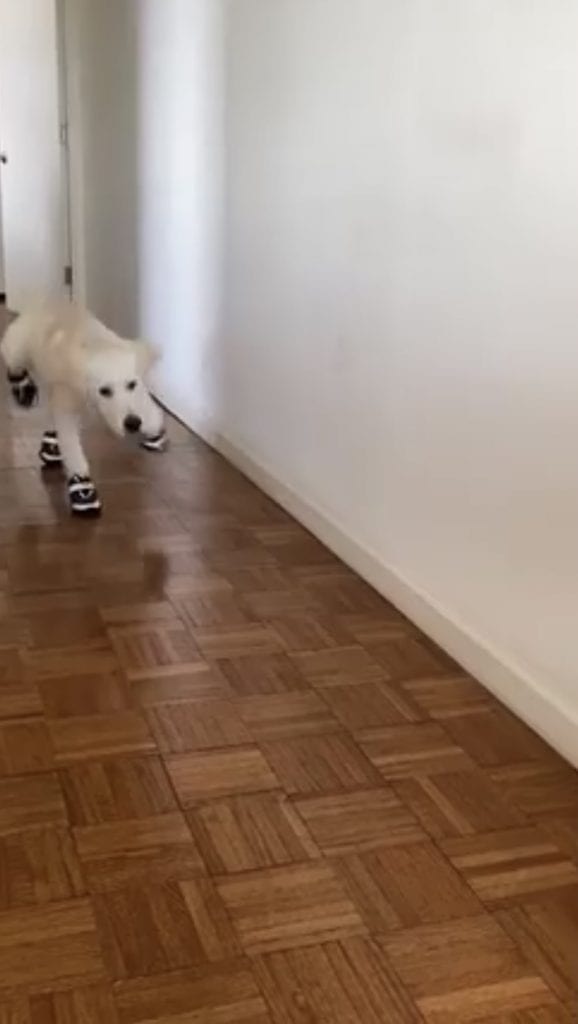 His walk made him look like Bambi on ice and it doesn't get much better when he walks away from the camera.