Golden retrievers may not be known for being sheep dogs, but this adorable golden lady had her mother instincts kick in after she met an orphaned baby lamb. And we think it can't get any sweeter than that.
The golden retriever, named Niuniu met Liuyi the lamb and immediately fell in love with the white fluffy creature. She took it upon herself to care and look after her.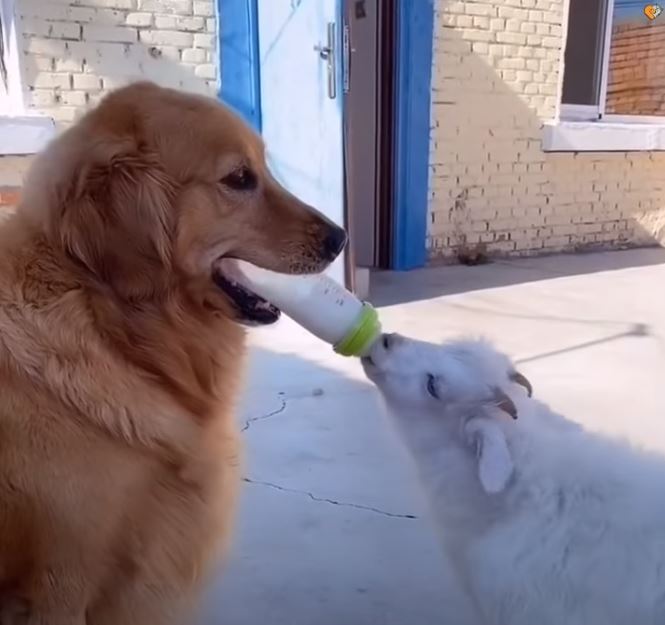 These two are just adorable to look at. They love to cuddle and take naps together, go on walks, and the little lamb is convinced that Niuniu is her mom.
Niuniu keeps her little Liuyi warm and safe, and even fed her with a bottle. The adorable lamb relies on her foster mother and we are sure that these two will remain close even when Liuyi grows into a sheep.
You can watch a video of these two down below: