You must feel this so you could understand, but there's nothing more beutiful then becoming parent for the first time.
Just like humans, dogs are very exiceted when become parents. But, when you see this pair of Golden Retrievers who are celebrating the birth of seven new beautiful puppies it will take your breath away.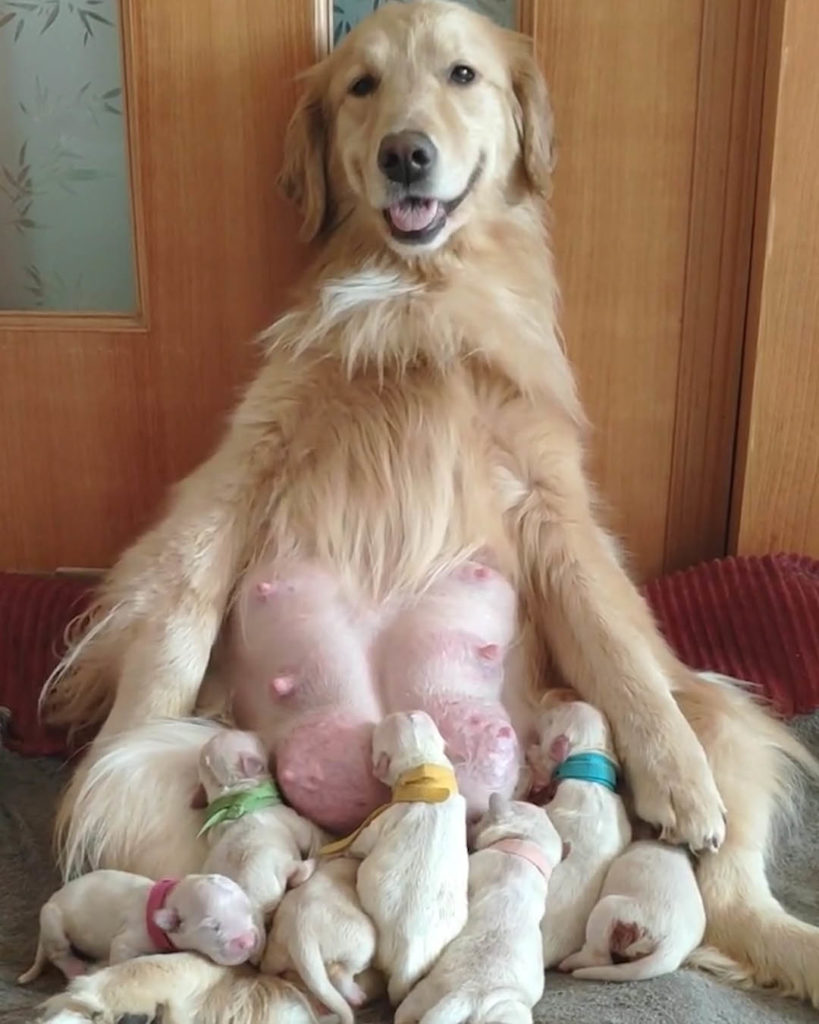 Pups owners shared a clip where we can see the undeniable look of love they share watching the newborn's sleep.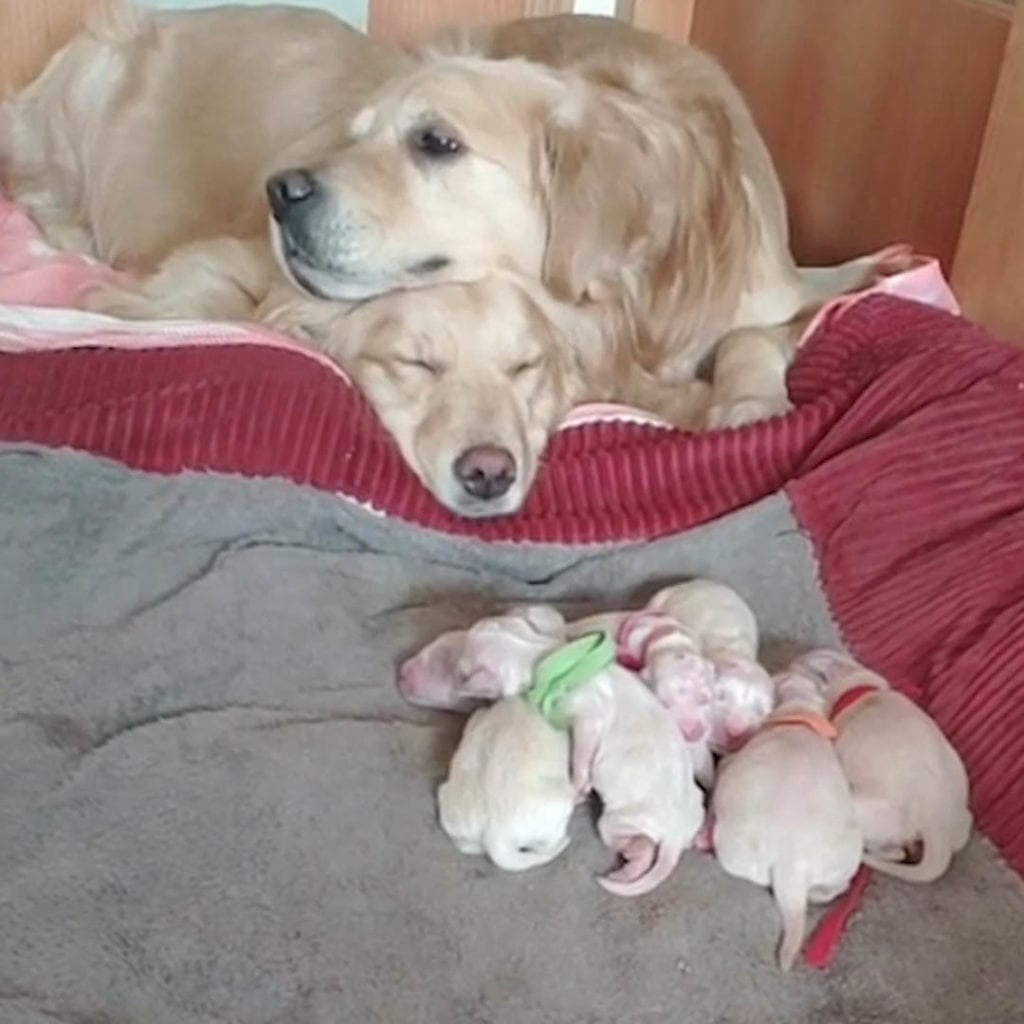 With some many new pups to care for and very little tell-tells to tell one from the other, the pups owners created a genius yet total adorable color-coordinated identification system with each pup having a different colored bandana tied around their necks.
Isn't this brilliant?