A video of Moose, the adorable 10-month-old Goldie, went viral. The cute puppy was playing hide and seek with its owners Shane and Lindsay.
Shane decided to hide behind their bathroom door, after which he took out his phone and filmed the game. We see Moose being all hectic and giddy with excitement, shuffling from corner to corner in search of its owner.
Moose soon comes into the bathroom, first stopping at the door for a brief moment and then darting towards the bath. You can see just how excited Moose really is by the amount and intensity of tail-wagging.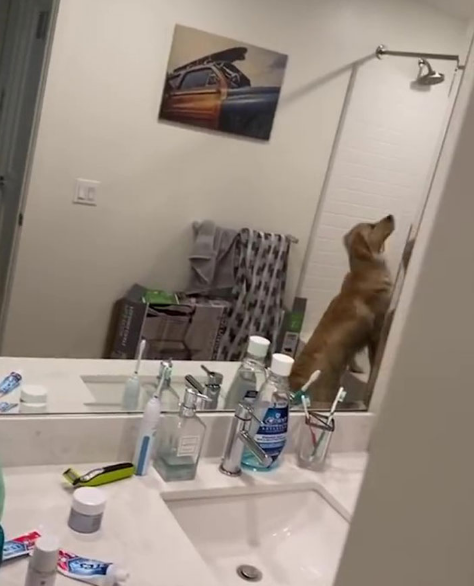 Moose then turns around and heads for the door, but the owner asks him, "Where is he?", giving Moose a subtle hint of where to look.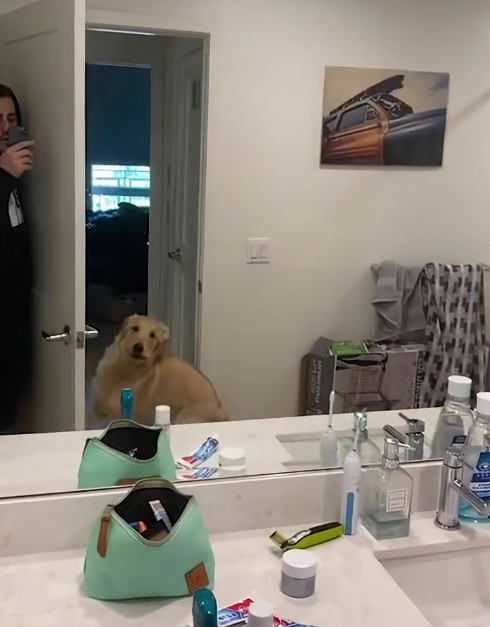 This is the moment that Moose catches a glimpse of Shane in the mirror, jumping on the bathroom counter and going quiet for a second, turning from super excited to hold on, I need to process this mode.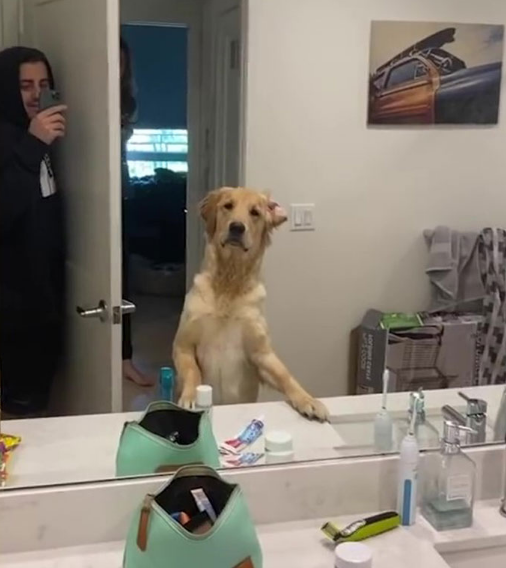 The lovable golden retriever is seen closing its mouth in seriousness and confusion, not making any motions and looking at the reflections of himself, Shane, and Lindsay.