Every dog owner has experienced their normally calm dog barking at other dogs. But do you know why they do it? Well, you should know that the language your canine companion uses may be more complicated than you realize.
You should also know that the reason behind their bark can change depending on the situation, however excessive barking might be a behavioral problem.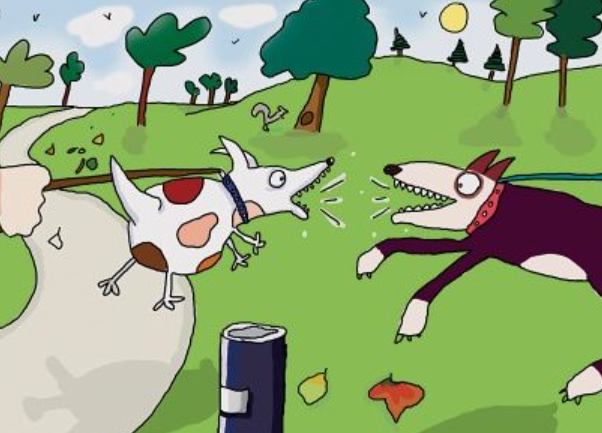 So Why Do Dogs Bark at Each Other?
Barking is their natural way to communicate. Barking may be emotional, to show that they are frightened, excited, or lonely. It can also be situational to convey protection or to alert you to danger. There are different types of barking and each type of barking serves a purpose.
To read more about why your dog is barking at other dogs and what types of barking there are please visit the American Kennel Club website or click HERE.