Dogs are one of the most loyal animals on earth, that is no secret. The bond between owners share with their dogs is unshakeable, and sometimes it's so strong that not even death can break it.
Today we want to tell you about an Air Force veteran named Daniel Hove and his loyal dog Gunner. Daniel and Gunner lived a good life, they went on a lot of adventures, walks, they shared so many cuddles. Gunner never left Daniel's side.
However, the veteran got sick and was diagnosed with pancreatic cancer in 2011. Sadly Hove's condition seriously deteriorated during his final years, and watching his favorite human be sick, Gunner fell ill too…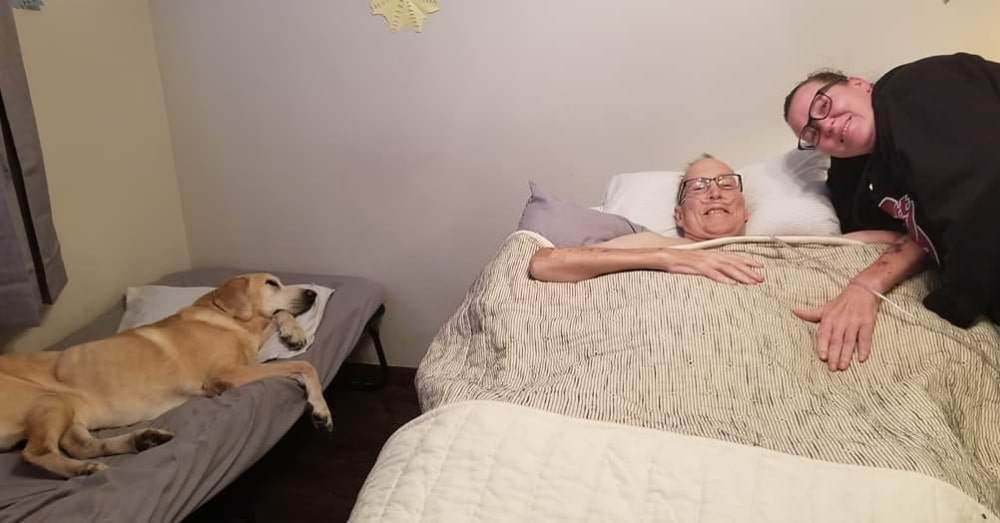 Hove's daughter Heather said one day she looked at Gunner and knew he was about to give up the fight.
"My dad was unresponsive, the dog was unresponsive. So once we saw how the dog was doing–he wasn't moving much anymore, not doing well– we knew, it was coming."
"I called the vet clinic I used to work at," she said, "they got me in right away and I rushed him up there, put him to sleep. And about an hour and a half later, my dad was gone too."
Heather believes that her father's illness was what broke Gunner's spirits, and ultimately, his health since the two couldn't bear to be away from one another.