Sometimes it's the little things that count and make us happy. For this little rescue dog, it's his bowl! He loves it so much that he sleeps next to it every single night! This cute story began when a woman named Suzanne adopted Neville, a Jack Russell mix.
Love at first sight
Suzanne already had one adopted dog, but she fell in love with Neville. She was browsing her local rescue centers website out of curiosity one day, and saw Neville! He had to be her dog, she simply knew that!
"He was 10 years old and I knew instantly that I loved him! I queued for three hours outside the center! I wanted to ensure I was the first to register my interest. We bonded the moment we clapped eyes on each other." Susanne told The Dodo.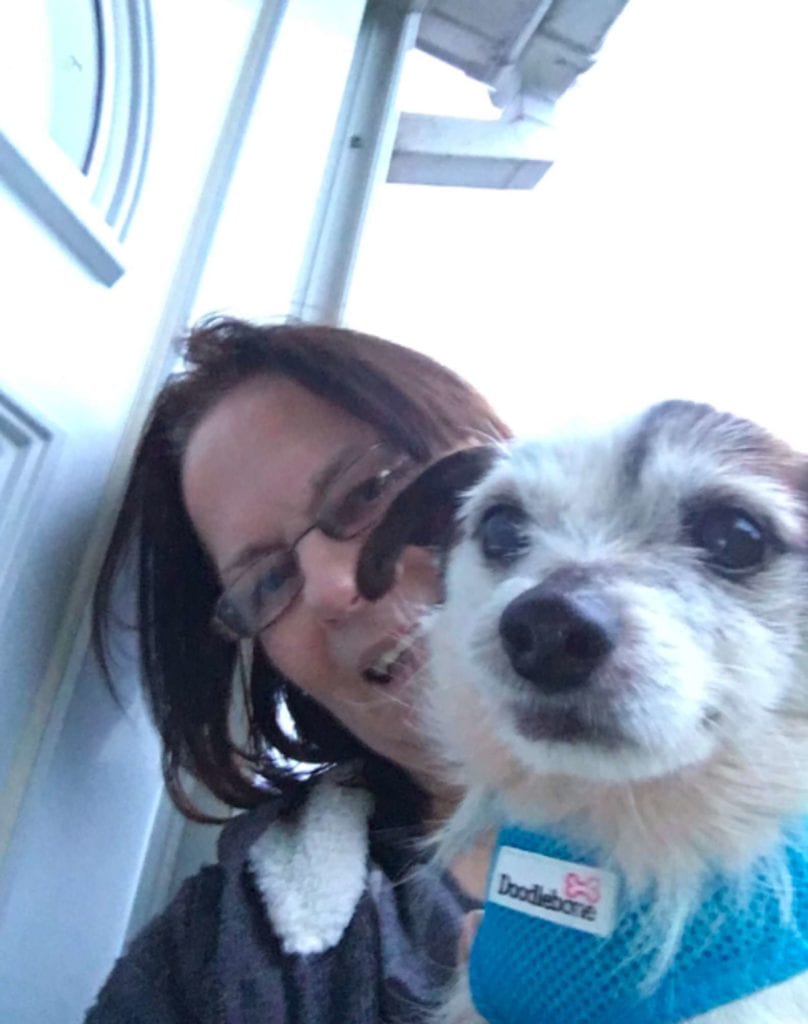 Despite all of the love Neville now got from Suzanne, things weren't easy. The poor pup spent so much time living on the streets and then at shelters, so he was really struggling to settle.
Suzanne recalls that she even had to train him to eat from a bowl. He'd constantly eat from the floor or would steal her other dog's food.
A bowl that's not just a bowl
But, Neville is a smart boy! He soon understood which bowl was his and that there was no need to compete for food. However, that's when something strange happened. Neville started taking his bowl everywhere with him, even to bed sleeping next to it.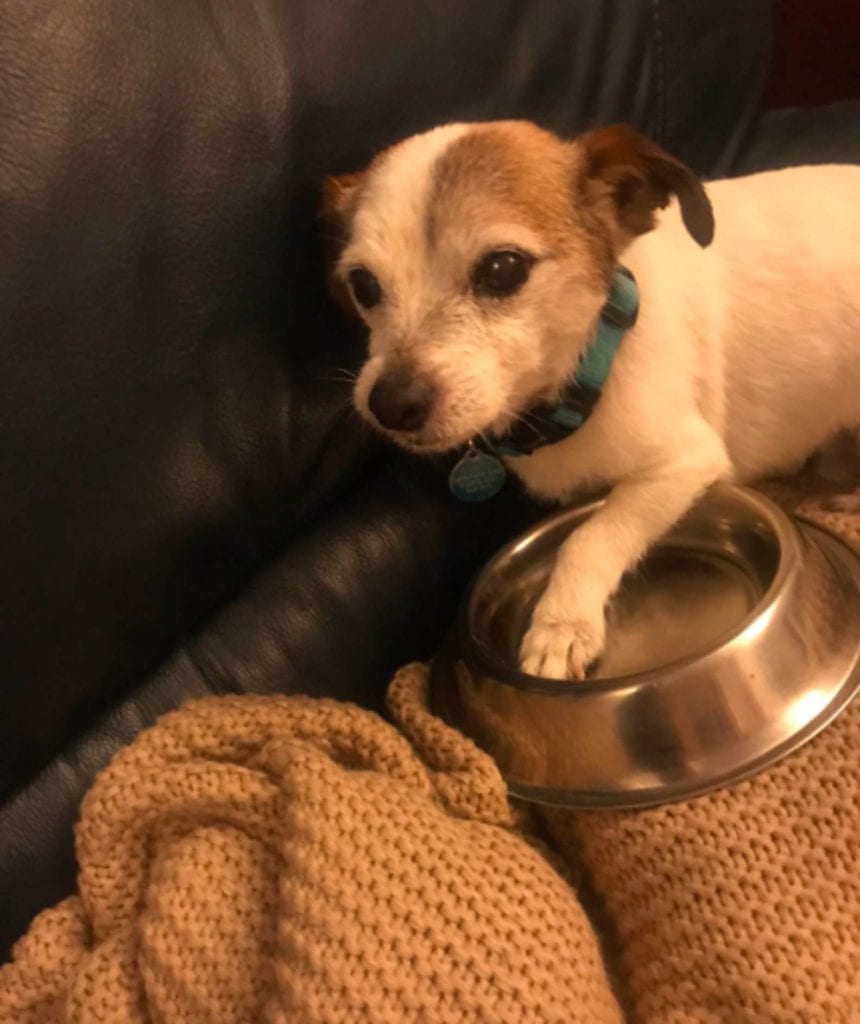 This bowl means so much to Neville, even today, two years later. However, Suzanne has a theory as to why he is so attached to it.
"I think he just never had one of his own. He now realizes he finally has one and is guaranteed a reliable source of decent, nutritious food. He just seems so heartbreakingly grateful for a simple bowl. I think it represents comfort and home for him."
Not going to lie, it is a bit strange. But, given what a rough life Neville had, it's only right he spends he latter years doing exactly what makes him happy!