A beautiful golden retriever mix pup named Chi Chi (which means 'loving' in Korean) was hung upside down in a dark room and constantly beaten to make her meat more tender. Her legs were bound so tightly that her flesh got infected and started rotting.The pooch was then left to die in a garbage bag in a dog meat slaughter region of South Korea. Thank goodness, she was found on time!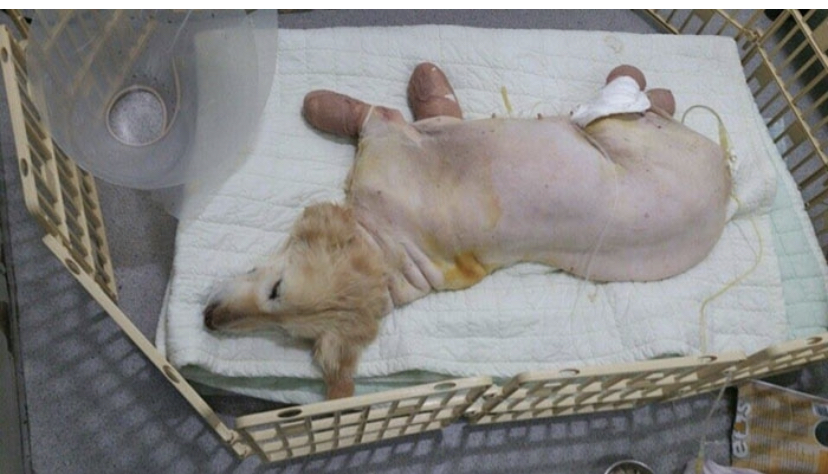 To save her life, doctors had to amputate all four of her paws. But her life was not over, in fact, it just started! "She survived and the day after surgery she was trying to walk. She was smiling and wagging her tail," said Shannon Keith, president of Animal Rescue, Media & Education.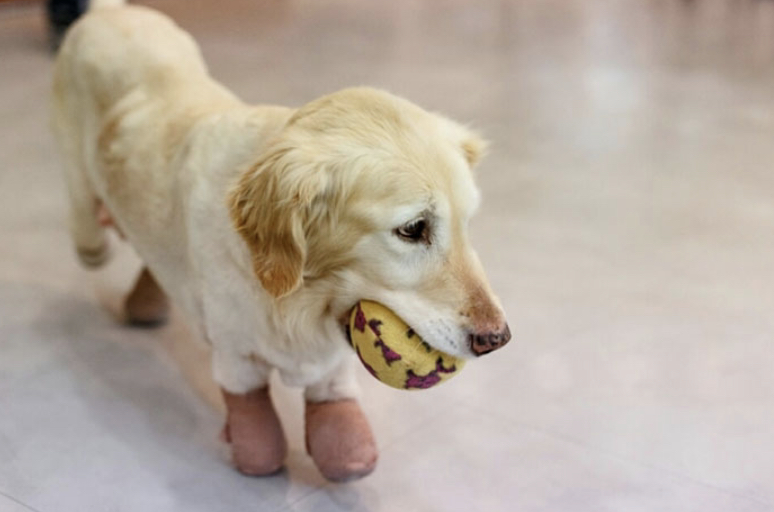 After spending 2 months recovering at a veterinary practice in Seoul, she was transferred to her new forever home in Phoenix, Arizona.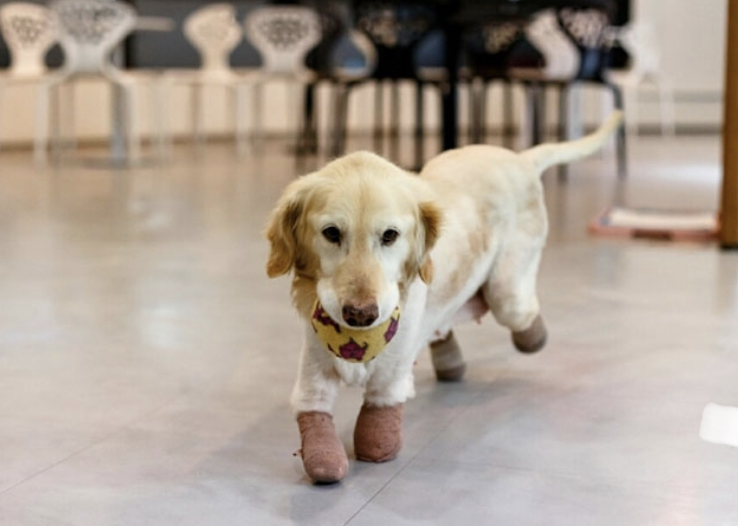 Her new family was waiting to give Chi Chi the love she deserves, and to make things even better – Chi Chi got prosthetics as well!
Back in Phoenix, Richard, Elizabeth and Megan Howell were waiting for the little pup.